Fudgy cookies that start with a brownie mix and are coated in soft powdered sugar. These Brownie Crinkle Cookies are simple and a perfect weeknight treat!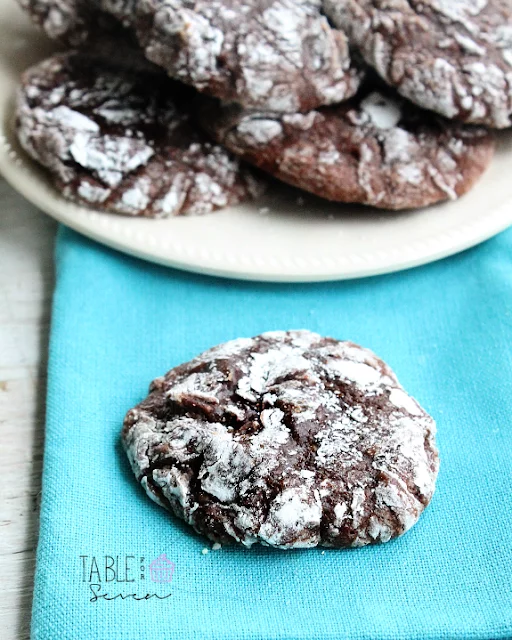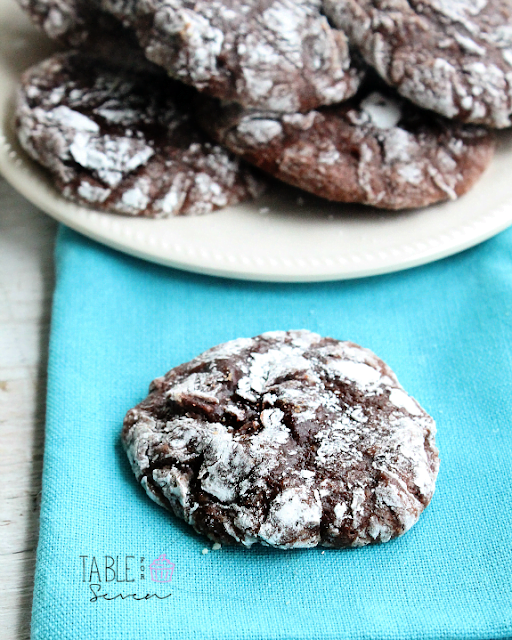 Let's have cookies today!
Are you excited?
Yes?
Fabulous. So am I.
Was that too dorky? If so, I apologize. 😲
As for these cookies, they are easy. Of course, let's face it though, pretty much all the cookies on my site are easy.
Ain't nothin' complex about my baking, that's for sure. 😉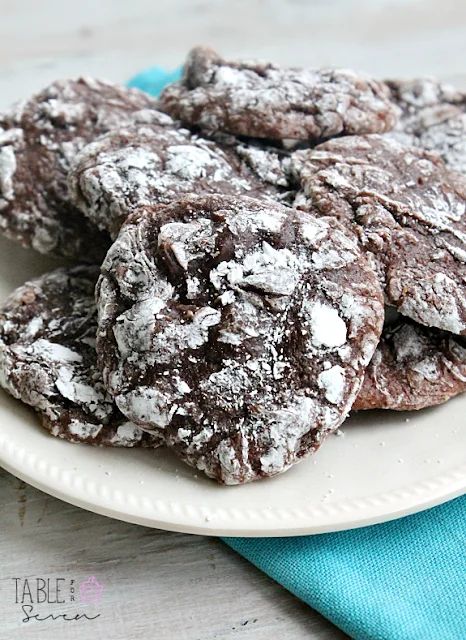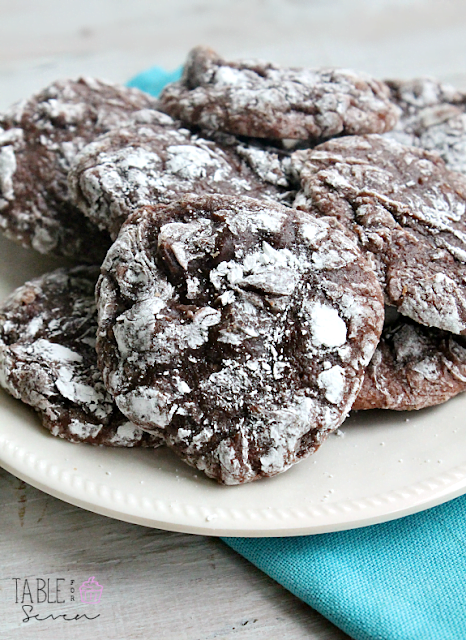 To Make these Cookies:
You start out with a brownie mix and go from there! Add, flour, oil, water,and an egg. Plus, powdered sugar and chocolate chips. Then, you have your cookies.
Simple baking at it's finest.👍
They are pretty darn good and super fudgy. They will make a fun cookies for the holidays or just a great cookie to stuff your face with when you have a chocolate craving.
Either way, eeaassyy.
Small side note:
You may be tempted to roll these into balls before adding them to the powdered sugar. This will be messy. Tossing a tablespoon of dough into the sugar first and getting it coated, then, rolling them into balls works much easier.