Soft cake with an amazing pumpkin spice flavor! It starts with a cake mix and is baked in your crock pot. It's topped with a creamy cheese frosting and crunchy walnuts. You need this one on your holiday dessert menu!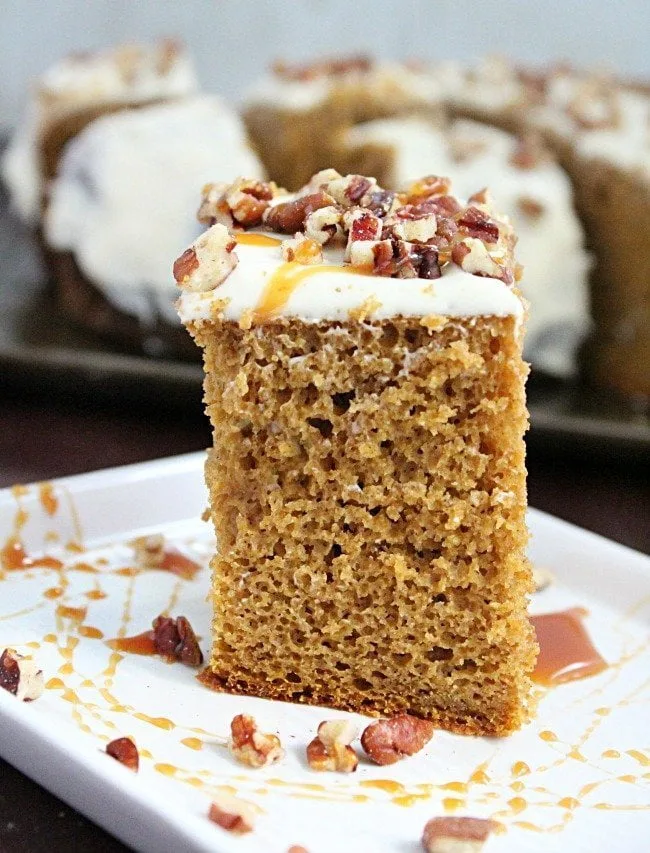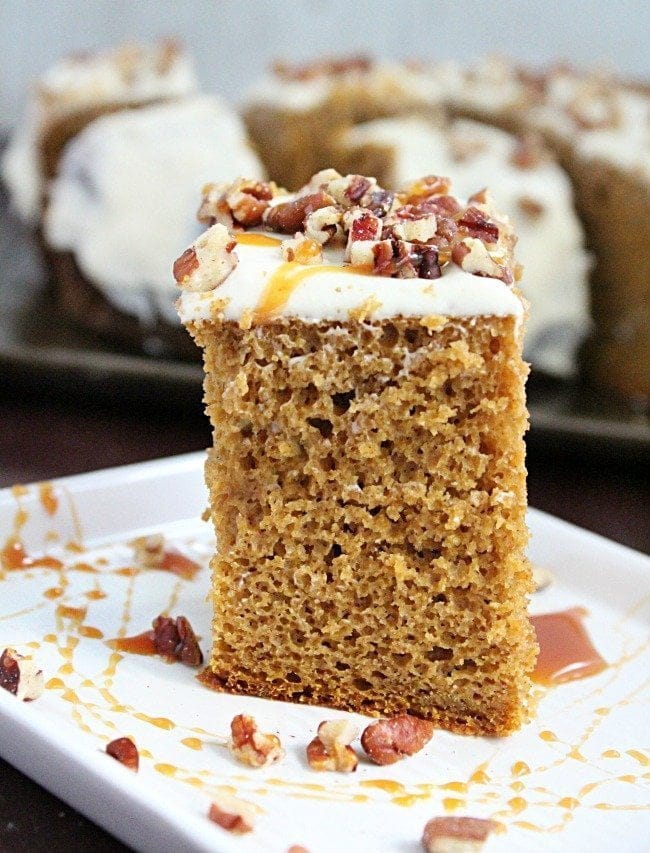 TGIF! Let's have cake..in the crock pot!
This cake is amazingly easy and perfect for fall. It's baked right in your crock pot (slow cooker) , topped with a cream cheese frosting and it's so good. 🧡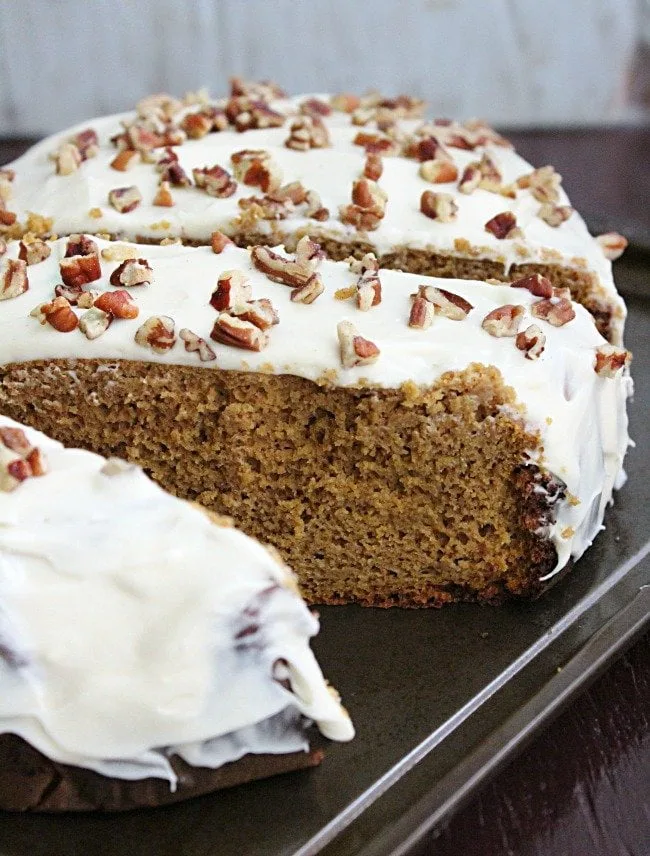 What Do I Need to Make Pumpkin Spice Cake in a Crock Pot?
*️⃣ Crock Pot ( Slow Cooker)
*️⃣ Crock pot liners or parchment paper.
*️⃣ Electric mixer + mixing bowl.
*️⃣ Spice cake mix.
*️⃣ Pumpkin puree (not pumpkin pie mix)
*️⃣ Eggs.
*️⃣ Canola oil.
*️⃣ Water.
*️⃣ Pumpkin pie spice.
*️⃣ Cream cheese.
*️⃣ Butter.
*️⃣ Powdered sugar.
*️⃣ Walnuts. (optional)
*️⃣ Caramel sauce. (optional)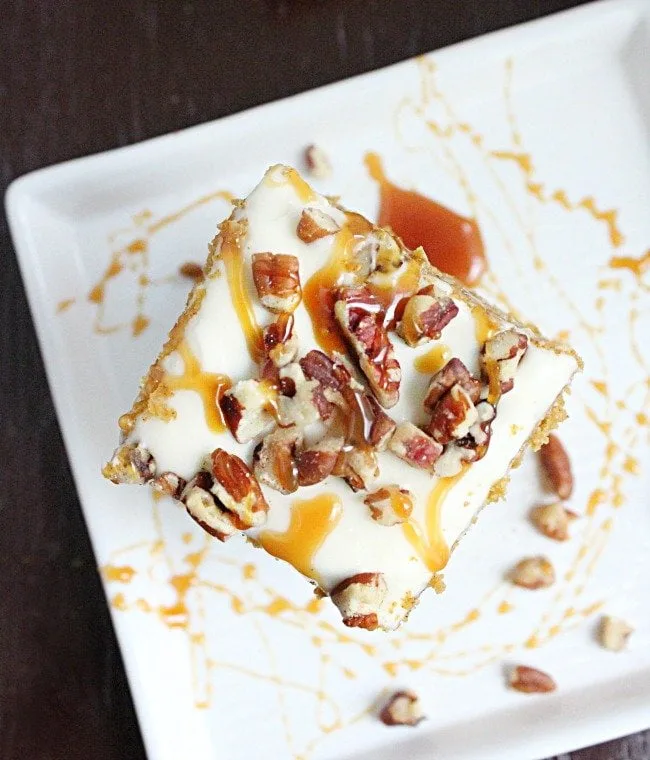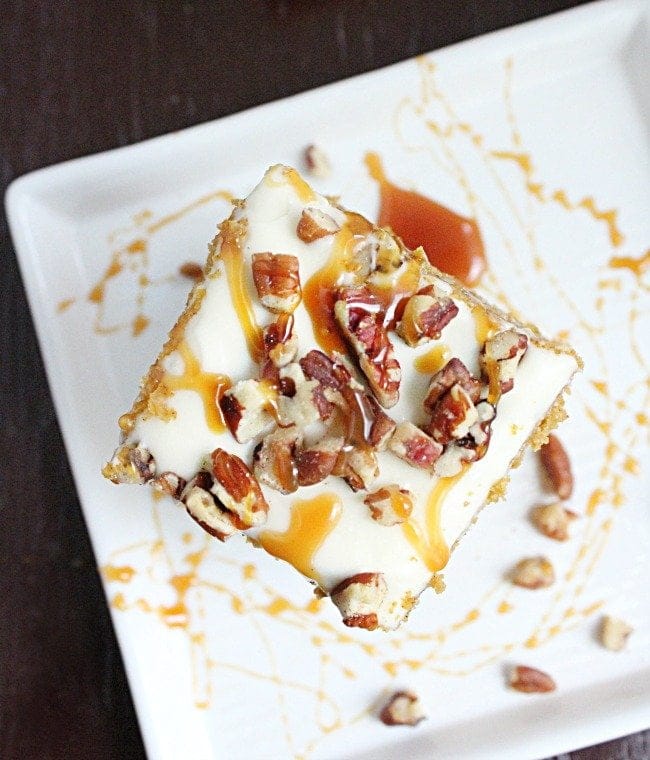 A few recipe notes:
1. The crock pot used for this recipe was a 6 quart oval pot. You can use a larger pot or use the slow cooker function on your Instant Pot. But, your cooking time may be different.
2. If you can't locate a spice cake mix, a regular yellow mix will also work.
3. Don't forget to line your crock pot with parchment or crock pot liners. This will make clean up MUCH easier.
4. Once your cooking time is complete, remove the pot from your crock pot and let the cake cool for 10-15 minutes before removing the cake completely.
5. Your cream cheese and butter should be softened before making the frosting. This will give your a nice, smooth consistency.
6. Add a drizzle of caramel sauce before serving..it's a great finishing touch!