Soft, creamy and packed with the delicious combo of chocolate and peanut butter!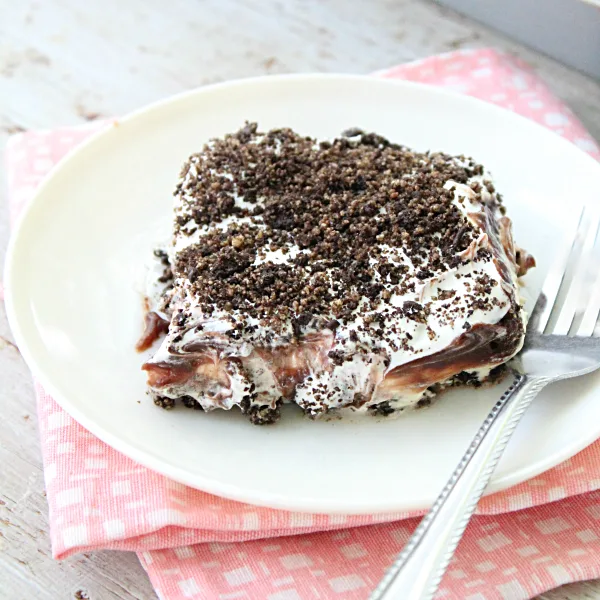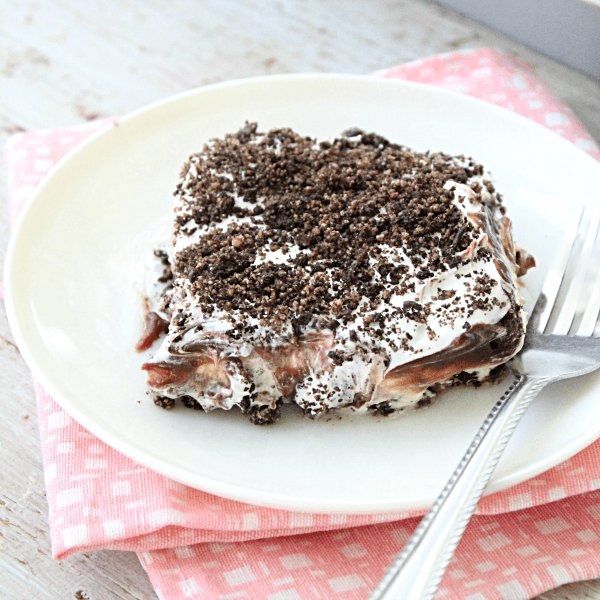 Hello Internet friends and happy Monday!
I'm back to blogging this week after taking a few days off. We had a few family summer activities planned for the later part of last week and over the weekend,and getting on a computer just was not possible.
We had so much fun at the zoo, the farmers market, swimming and visiting my sister. But, boy,everyone, was just wiped! Including myself. So, taking a little time off was just what I needed to get back into the groove of things.
Oh and don't worry, the weekly meal plan will be back this weekend. 👍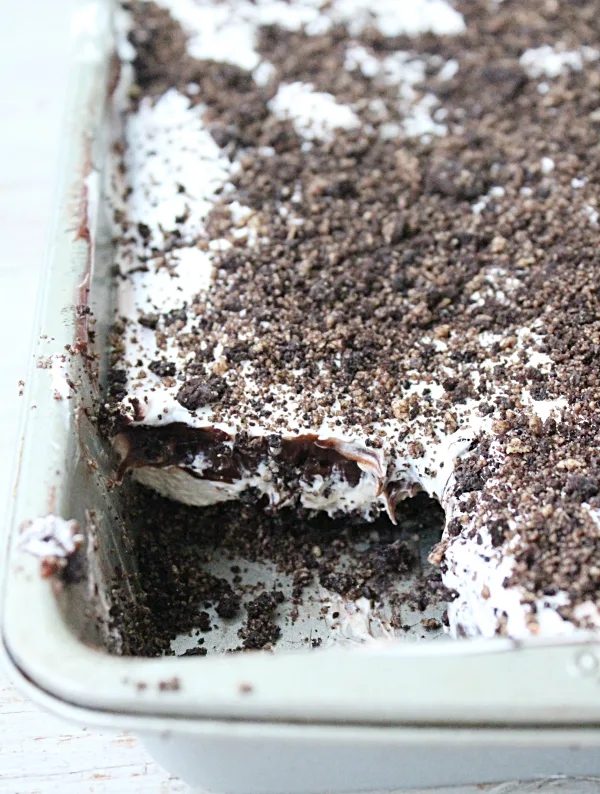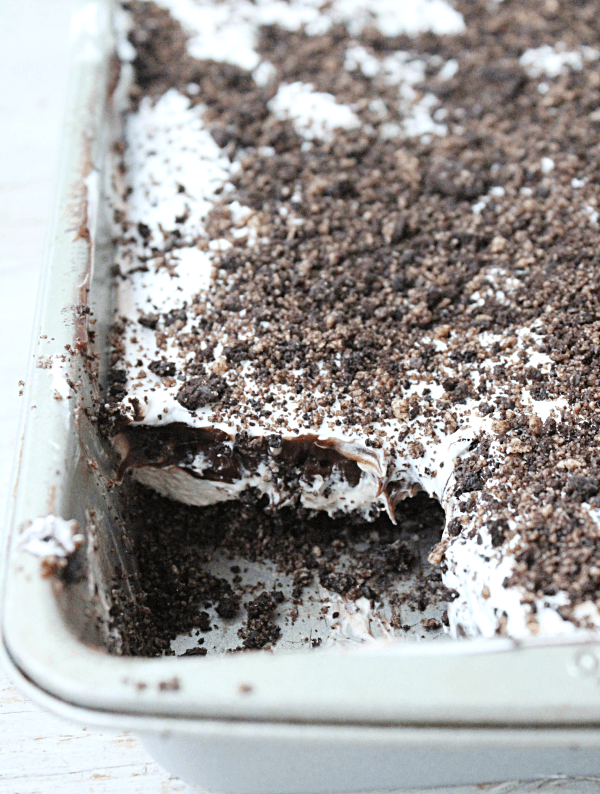 To give our week a most delicious start, I have a really good one for you guys today!
One of the most popular no bake desserts here on the blog is the No Bake Oreo Dessert. It's a creamy delight that is also a fierce family favorite at my house.
This dessert is just about the same, except we are making it a peanut butter version. Peanut butter Oreo cookies and creamy peanut butter mixed into the cream cheese layer, give this already amazing dessert a new twist.
It's perfect for a summer dessert..there is no baking required and you can feed a good amount of people with it. It's good, but, it's also filling. So, figure you can serve about 10-12 people with it.
No Bake Peanut Butter Oreo Dessert is creamy, chocolaty and peanut buttery. It's heaven in just one pan!