A fun and delicious way to get your kids (or you!) to eat more fruit.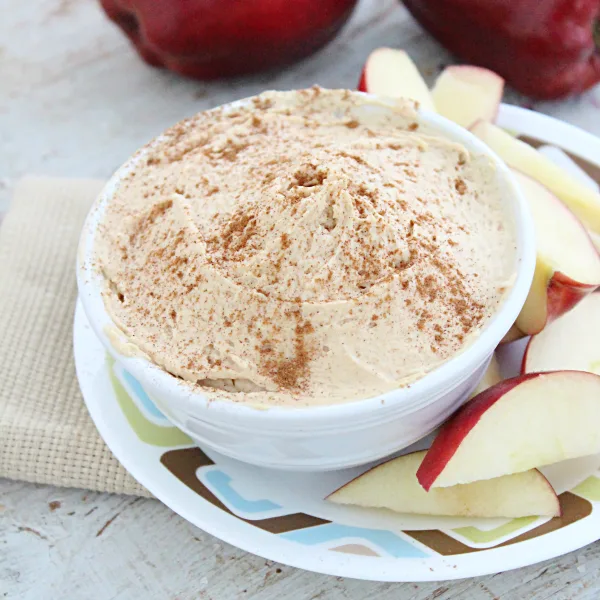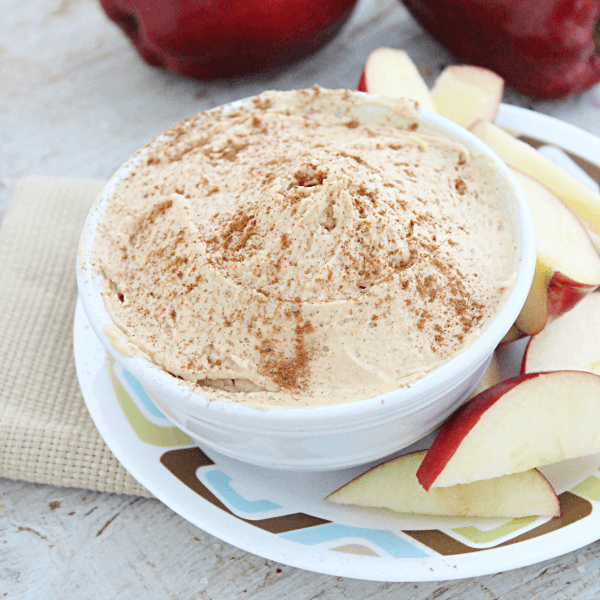 Ingredients Needed:
Creamy peanut butter
Vanilla yogurt
Ground cinnamon
Whipped topping
Creamy Peanut Butter: While I love natural peanut butter, for this recipe, I recommend using "regular" peanut butter. A natural peanut butter has more oil than the regular variety and it may affect the consistency of your dip.
Whipped Topping: Also known as "Cool Whip". Any brand or variety ( ex: low fat/fat free, etc) will work. Looking for a vegan option? Try TruWhip!
While apples goes perfectly with this dip, you can dip just about anything you like in it.
A few dipping ideas:
Pretzels
Strawberries
Crackers
Vanilla wafers
Graham crackers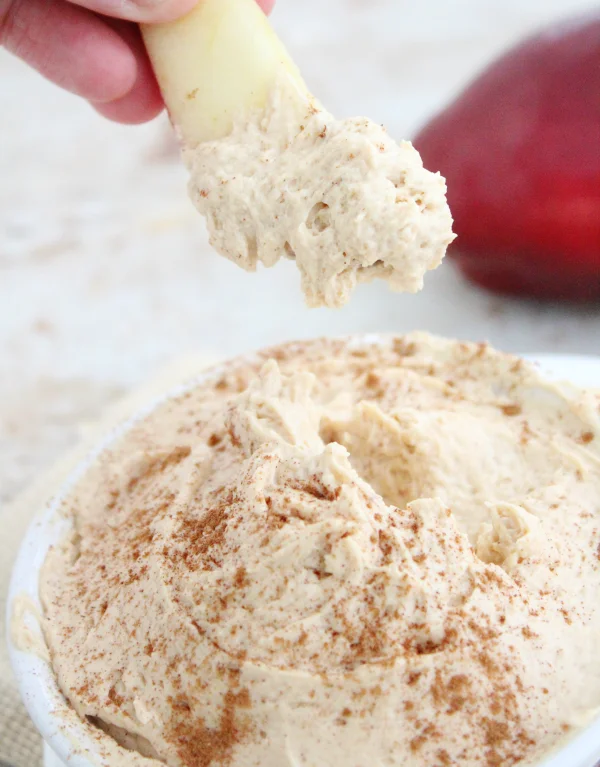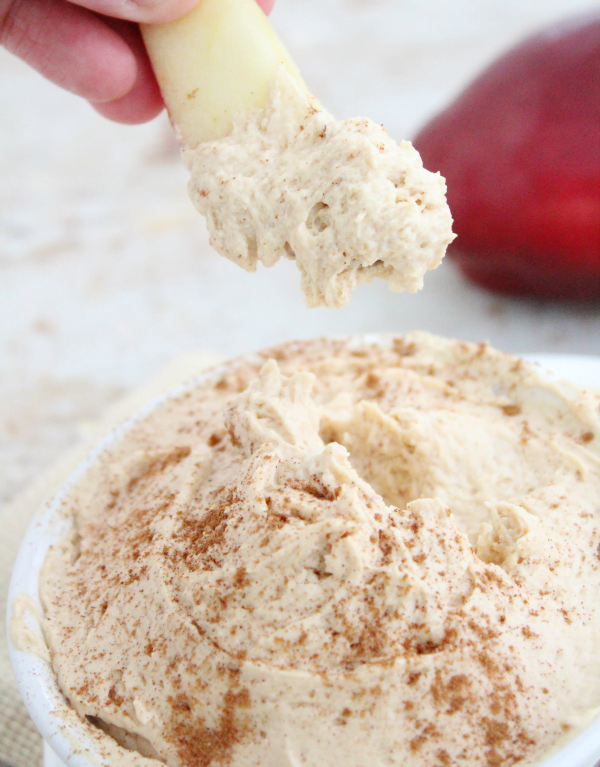 Recipe notes:
Store any leftover dip in a covered container in the refrigerator. Eat within 2-3 days.
Freezing: Honestly, I haven't tried freezing this dip. In theory, it should freeze fine, but, I can't say for certain. If you do freeze it, please let me know your results!
For the Peanut Butter Lover: