Dinner is one pot! Chicken, potatoes and veggies cooked right in your crock pot.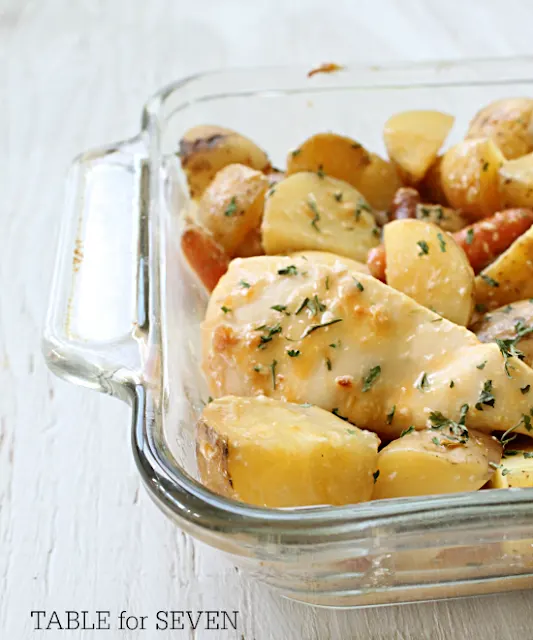 Ingredients Needed:
Boneless chicken breasts
Potatoes
Cream of chicken soup
Chicken broth
Shredded cheddar cheese
Baby carrots
Worcestershire sauce
Salt/pepper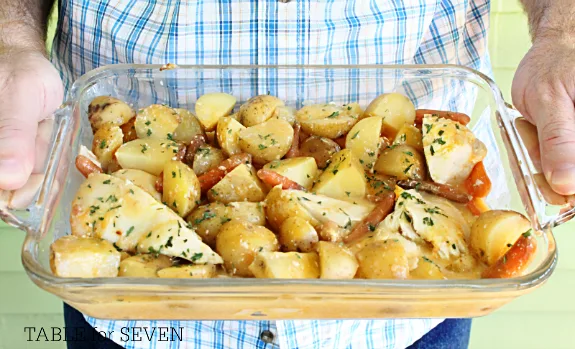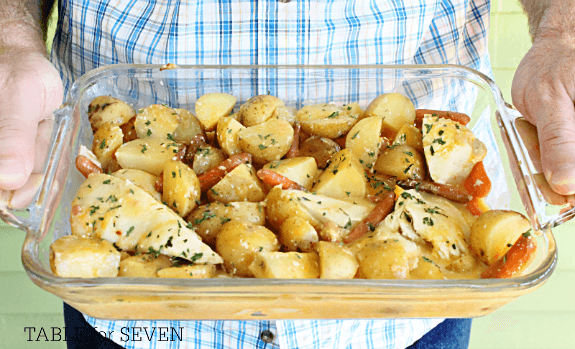 A few notes:
Yes, you can use partially frozen chicken breasts!
I used 1.25 lbs of boneless chicken breasts. This should be approx 3-4 medium size breasts.
No Worcestershire sauce? This can be replaced with steak sauce. ( ex: A1)
What kind of potatoes should be used? I love Little Potato Company's creamer potatoes. They are just the right size and are come in a super convenient package. However, go with your favorite! Just stick to a smaller size for accurate cooking time. If your potatoes seem larger, simply chop them into quarters beforehand.
How to Make:
Place chopped potatoes into your crock pot. Then, top with chicken and carrots.
In a bowl, whisk together soup and broth. Pour on top of chicken/carrots/potatoes.
Cover and cook on low.
Remove chicken, carrots and potatoes with a slotted spoon, leaving liquid in the crock pot. Place in a clean dish.
Turn temperature to high and stir in cheddar cheese and Worcestershire sauce. Cook until melted and smooth. This should only take 15-30 minutes.
Spoon melted cheese on top of chicken, carrots and potatoes, then, serve.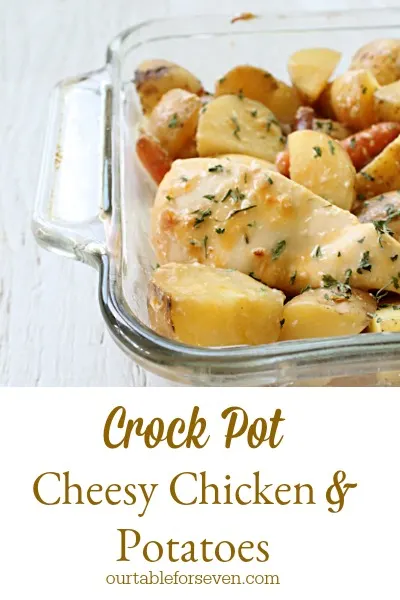 Dinner in One Pot!