A simple, delicious, chicken with minimal ingredients that is perfect for a quick, weeknight dinner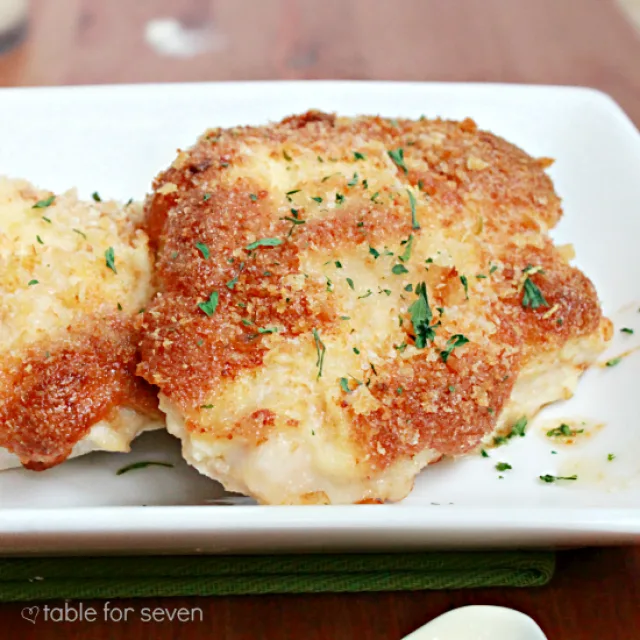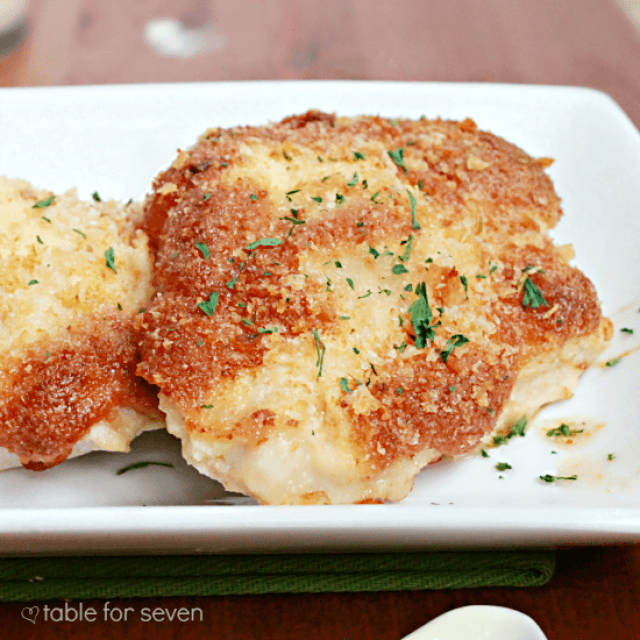 So, how is your holiday shopping going? Gettin' it all done? Yeah, me neither. 😉
I'm still recovering from Thanksgiving. Although my kids have been busy making their Christmas lists. My older son has two lists. One for us and one for Santa. "Don't worry" he says to me."Your stuff is cheaper than Santa's".
Oh..thank you, sweet child 🙂
If you are hitting the shopping pavement, making Christmas cookies, getting decorations up and are totally in holiday mode, you may not feel like making anything dinner.
Am I right? Who wants to cook after spending hours waiting in line for your kids gifts that they will love for approximately two days?
Nah, me neither!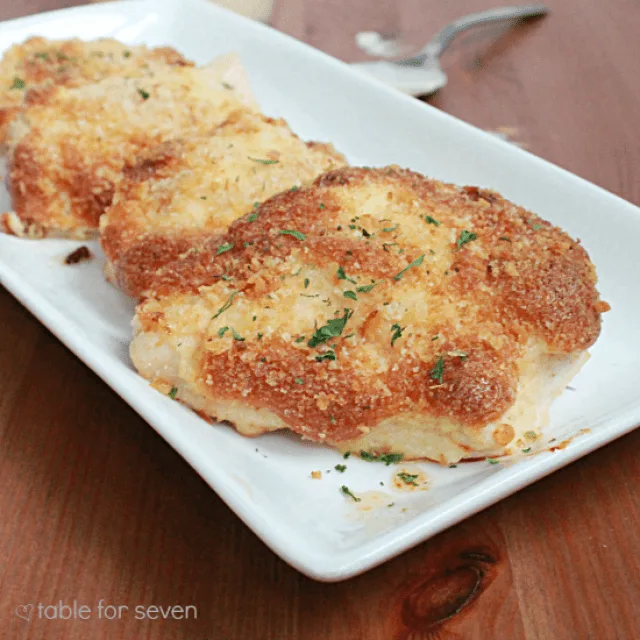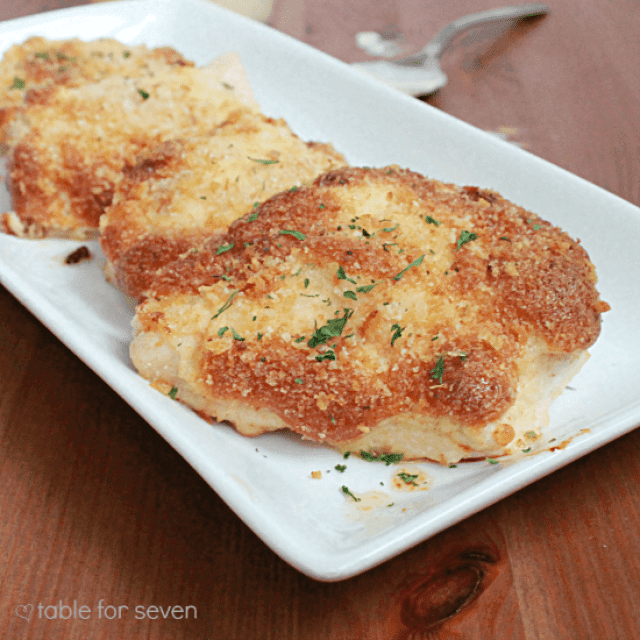 Here is how simple this chicken is:
You start with boneless chicken breasts. This recipe is for 3-4 breasts or approx 1.25 lbs.
Spread your favorite mayonnaise on top of the chicken breast.
Sprinkle the top of mayonnaise with grated Parmesan cheese and bread crumbs.
For easy clean up, be sure to cover your baking sheet with foil, then, spray the foil with non stick cooking spray.
Bake it for 30 minutes. Depending on the size and thickness of your chicken, this time could be different. The internal temperature of your chicken breasts should be about 165 degrees when baked thoroughly.
That's it. Yes, really. It's crazy easy.
This chicken will be your total savior for any season. Side it with your favorite veggie and starch and dinner is done is less than an hour.