Instant Pot Chicken Fettuccine Alfredo with Broccoli is dinner in just one pot! Creamy Alfredo sauce with chicken,fettuccine and broccoli all cooked in your instant pot.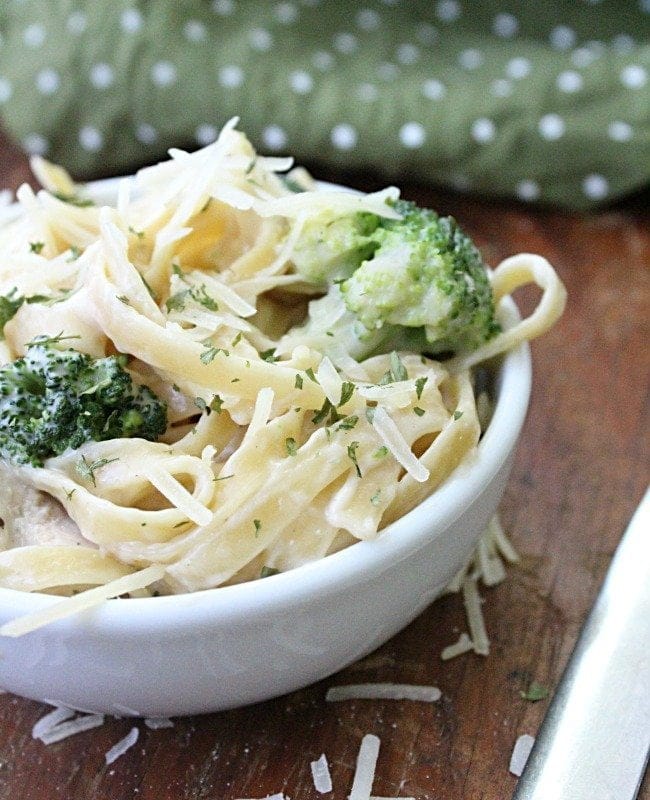 If you are brand new to using your Instant Pot…this recipe is a great place to start! It's really simple and makes your whole dinner in just one pot. It doesn't get much easier…A few simple ingredients and dinner in less than an hour. 👍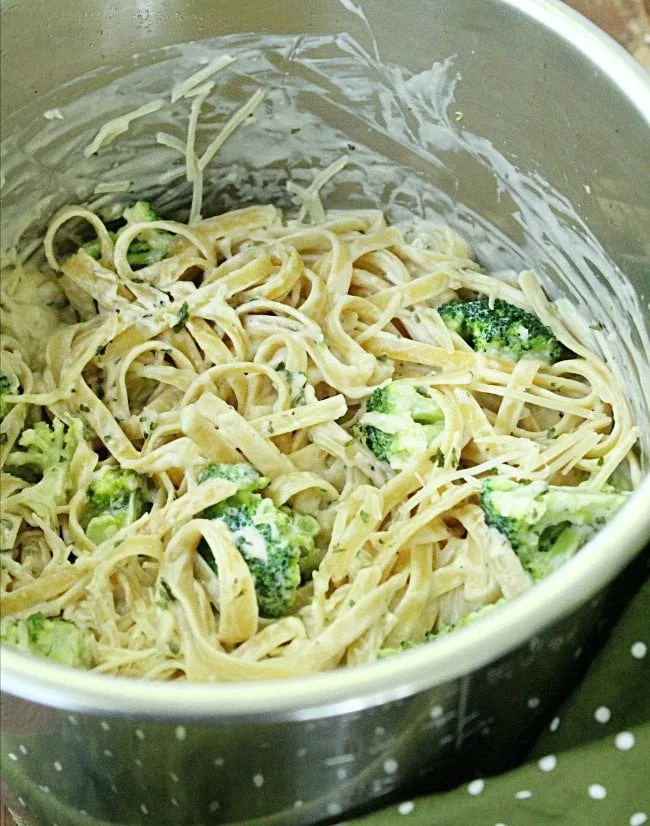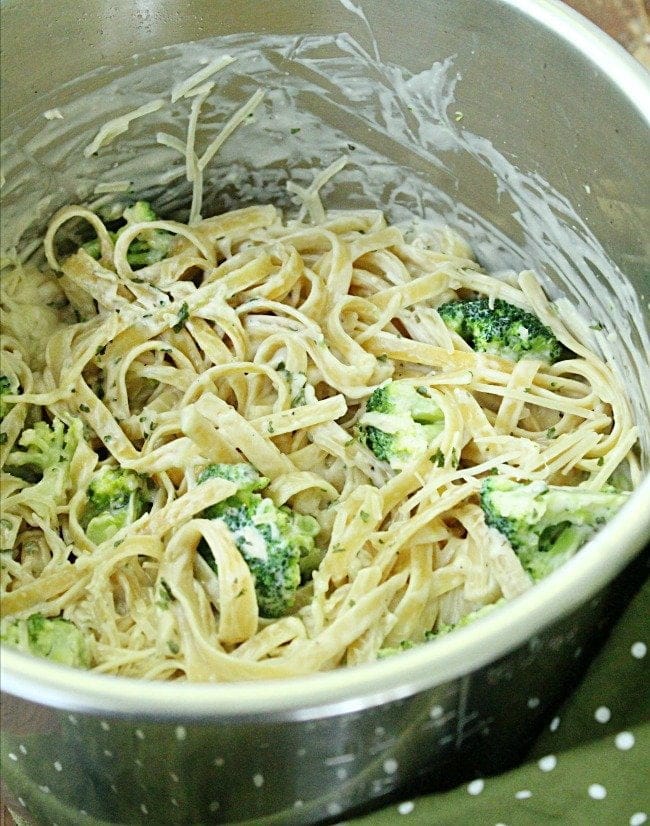 Ingredients Needed:
Chicken
Alfredo sauce
Broccoli
Garlic
Fettuccine Noodles ( dry and broken into pieces)
Water
Grated Parmesan cheese
Dried parsley
Oil
Chicken: I used boneless chicken breast that is cut into about 1 inch in size. You will need one large breast or two medium size.
Can I Use Chicken Thighs or Tenders? Yes. If you have boneless ( and skinless) chicken thighs or tenders on hand, you can use them instead. I would reduce your cooking time by a minute.
Alfredo Sauce: Go with your favorite jarred version or make it homemade.
Broccoli: Fresh or frozen will both work for this dish. Simply steam your broccoli for about 3-5 minutes before adding it to the finished dish.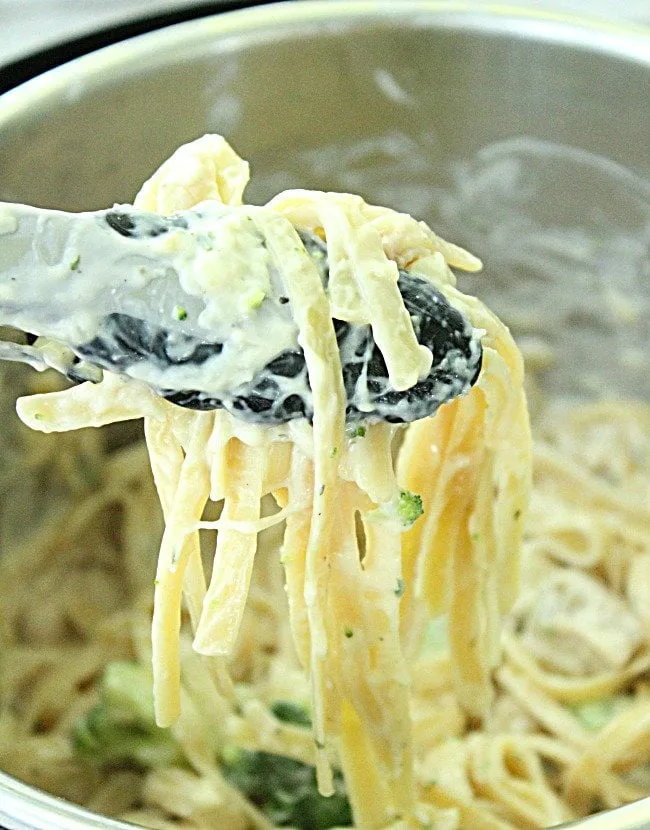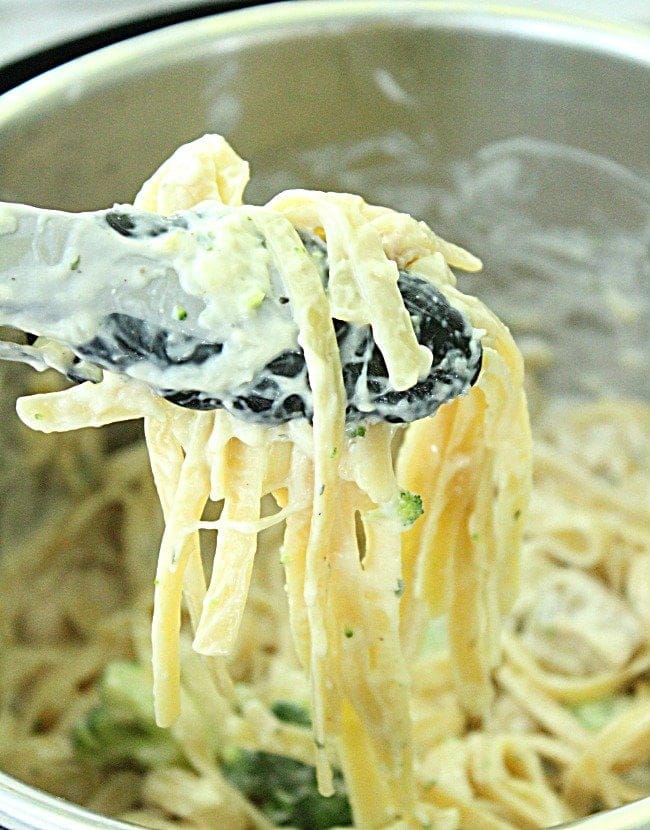 How to Make:
Press the "saute" function on your Instant Pot. Add in oil, garlic and chicken pieces. Cook the pieces for 3-5 minutes or until no longer pink.
Turn off the "saute" function and add in dry, broken fettuccine noodles.
Pour in the water and Alfredo sauce. Be sure to cover all the noodles and chicken.
Cover and cook on high pressure. Do a quick release and remove the lid.
Stir in the Parmesan cheese, steamed broccoli and parsley.
Let it cool for about 5-10 minutes before serving.
Love Chicken in Your Instant Pot? Try These Too: