Sweet with a bit of crunch! Boneless chicken breasts coated in honey and crackers. A delicious and healthy option for dinner.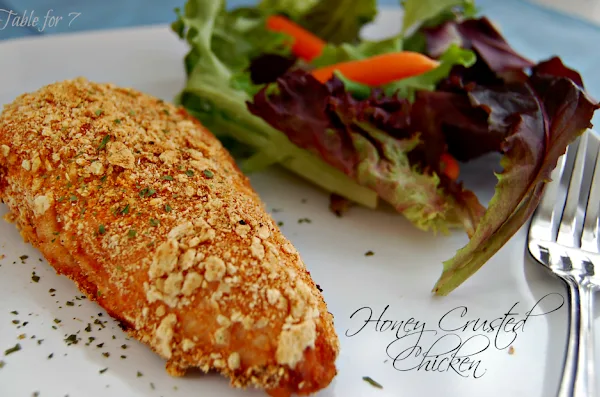 Ingredients Needed for Honey Crusted Chicken:
Boneless chicken breasts
Square soda crackers
Paprika
Garlic powder
Onion powder
Honey
Salt/Pepper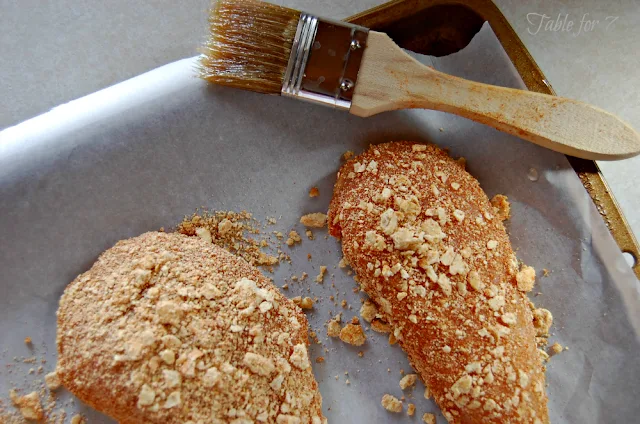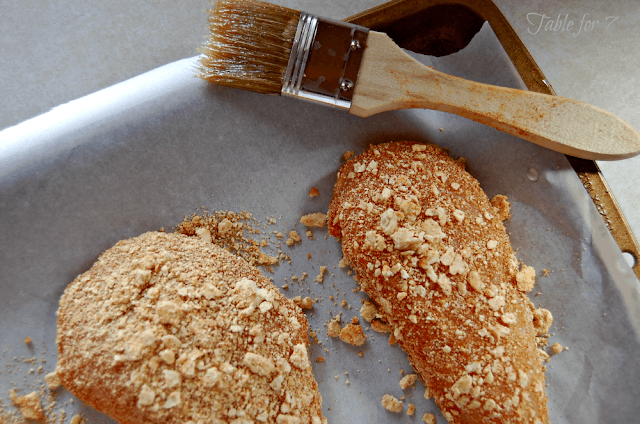 Chicken Breasts: You will need 1 lb or approx 4 regular size breasts.
Soda Crackers: AKA "Saltines" or brand equivalent . For this recipe, I usually stick with the standard variety. However, they do come in a whole grain variety, low salt or with salt free tops. All will work with this chicken.
Dried Spices: We are pretty plain Jane with our spices. If desired, use more or less for your taste preference.
How to Make:
First, preheat your oven and line a flat rimmed baking sheet with foil or parchment paper. If you are using foil, give the foil a spray with non stick cooking spray.
Crush crackers into small pieces.
Next, brush the tops of the chicken with honey.
In a bowl, mix together crushed crackers with dried spices.
Coat each piece of honey dipped chicken with the crushed crackers.
Place on the prepared baking sheet and bake.
A few things to note:
Cooking time may vary, depending on the size/thickness of your chicken breasts. To be sure it is fully cooked, check the chicken's internal temperature before serving. If it is at least 165 degrees, it is safe to eat.
Quick breakdown of nutritional stats for 1 chicken breast: 275 calories and 5 grams of fat.
Keep any leftovers in a covered container in the refrigerator. Eat within 2-3 days.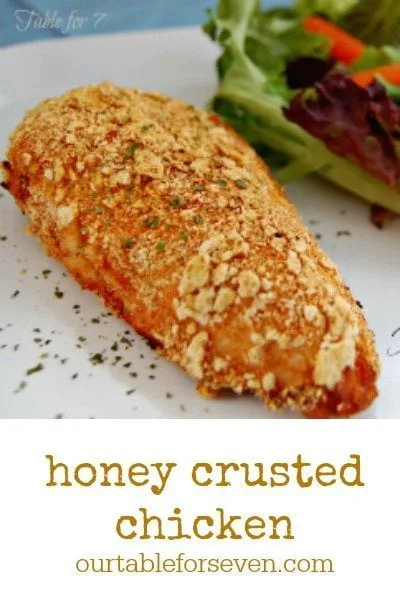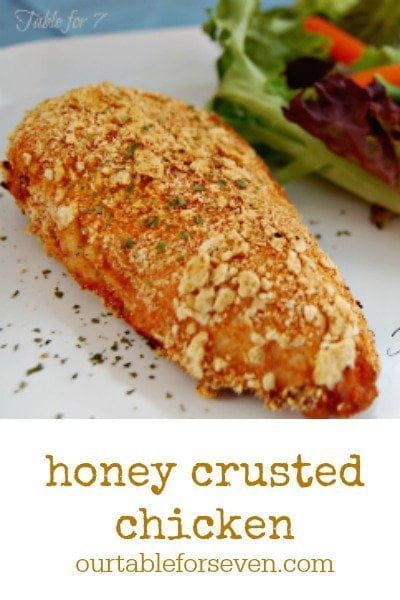 More Chicken Breast Recipes to Try: