The classic appetizer! Creamy deviled eggs with added sausage and sharp cheddar cheese.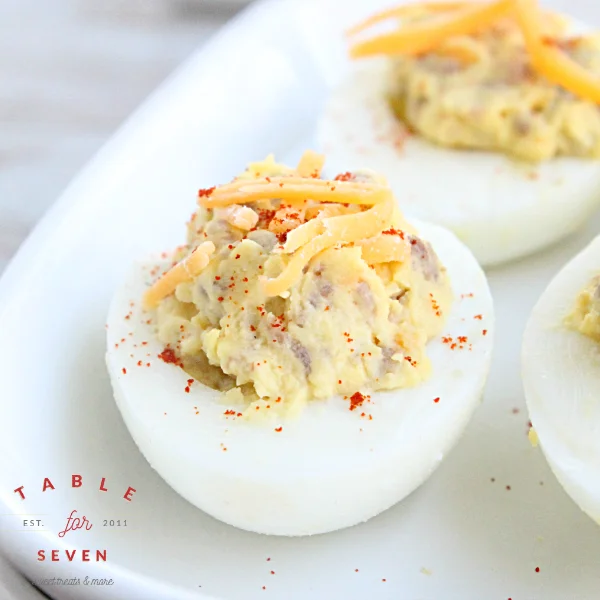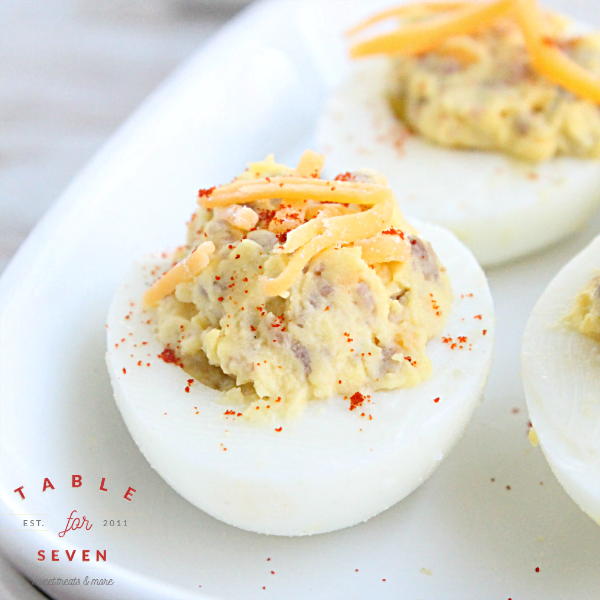 Ingredients Needed:
Eggs
Bulk Sausage
Sharp cheddar cheese
Dijon mustard
Mayonnaise
Dried paprika
Salt/Pepper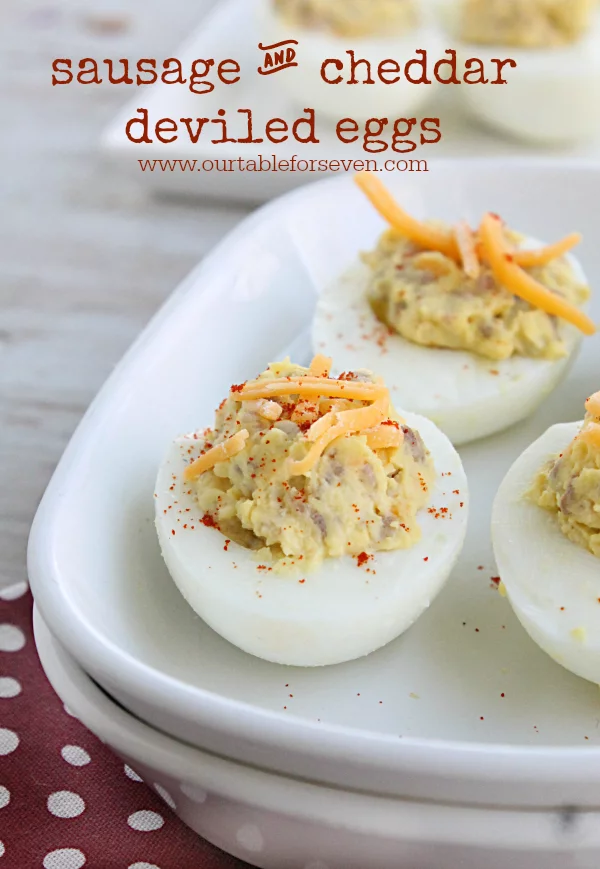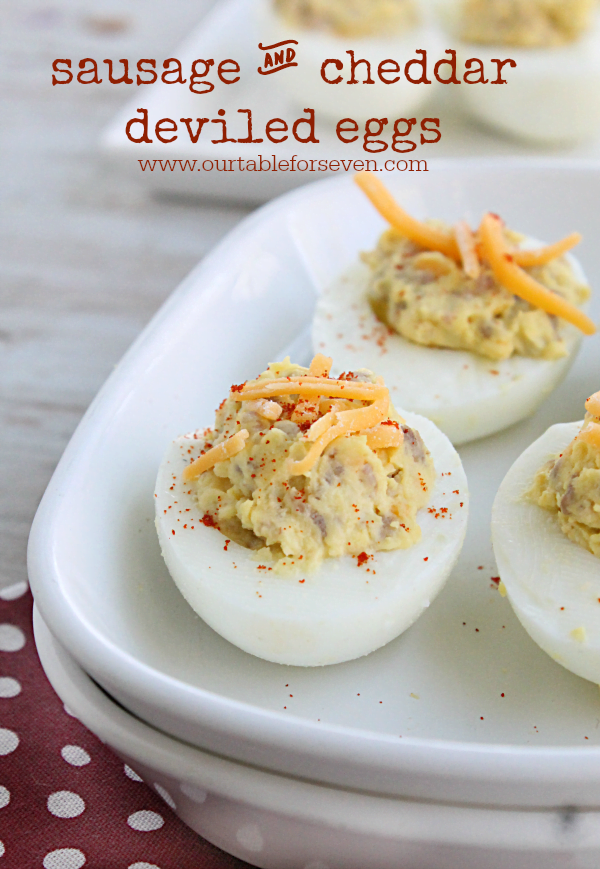 Sausage: I used a standard breakfast sausage, but, feel free to use any type you like. (Italian, mild, spicy, sweet, etc) It just needs to be crumbled. You can also use a turkey version, if desired.
Mayonnaise
Cheese: I prefer a sharp cheddar, but, a mild or extra sharp will do just fine. Go with your preferred taste.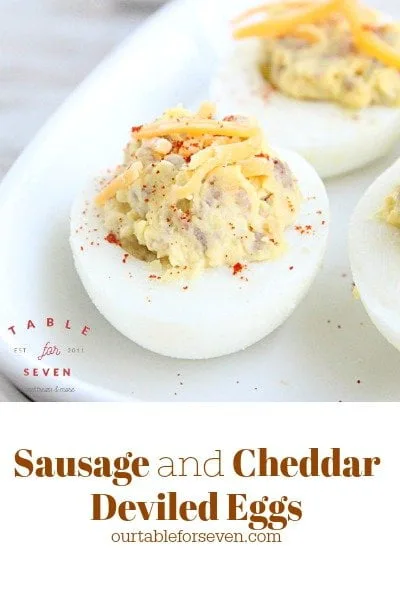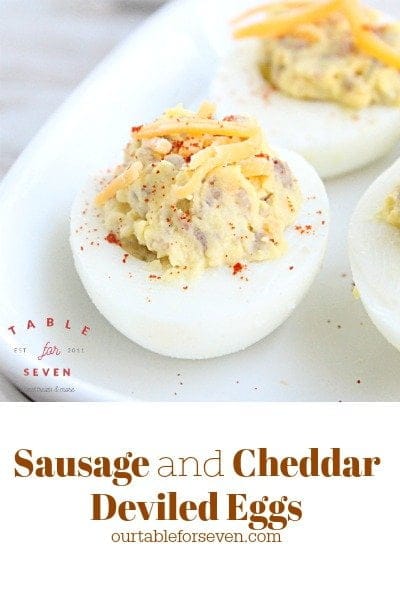 How to Make:
First, brown your sausage, crumbling as it cooks, until it is no longer pink. If necessary, drain, then, set aside.
Next, fill a saucepan with cold water and add in eggs. Bring it to a boil and cook for 15 minutes. Drain the eggs under cold water. Let them cool completely before next step.
Peel the shell off the cooled eggs and cut in half. Scoop out the yellow yolks and add them to a clean bowl.
Mix together the yolks with mayonnaise, mustard, salt, pepper and cheese. Stir in cooked crumbled sausage.
Spoon the mixture into each egg white half.
Garnish with additional cheese and paprika.
Storage: Keep any leftover eggs in a covered container in the refrigerator. Eat within 1-2 days.
Try these too!