Give your plain spaghetti a kick with creamy sauce and zesty Italian sausage!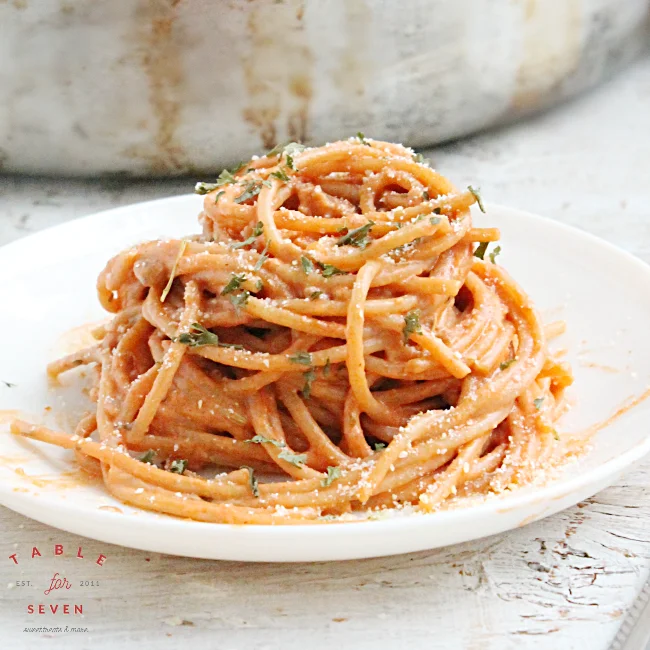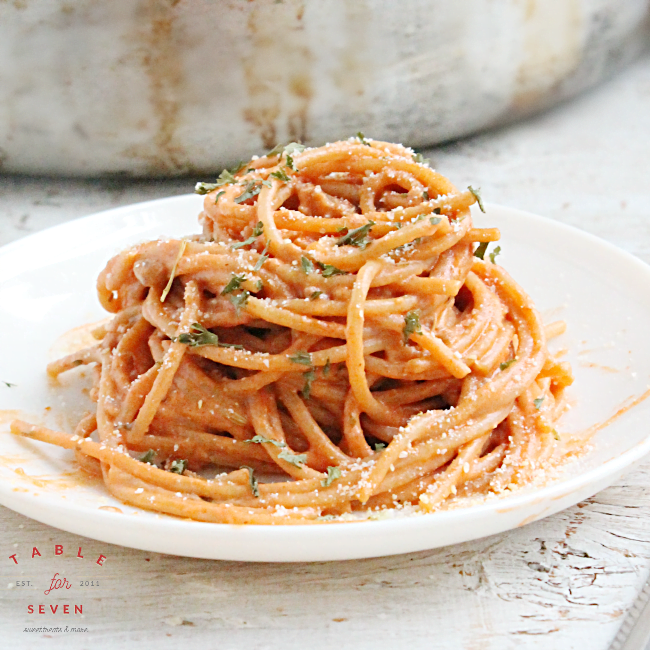 Ingredients Needed:
Spaghetti noodles
Italian sausage
Cream cheese
Spaghetti sauce
Grated Parmesan cheese
Spaghetti Noodles: Use your favorite brand and variety ( whole wheat, thin, thick, etc). You will need 8 oz of dry spaghetti noodles or approx 2 cups of plain, prepared spaghetti noodles.
Tip: This recipe is a great way to make use of those leftover cooked plain spaghetti noodles in your fridge.
Spaghetti Sauce: Again, your favorite brand/variety. You can also make it homemade.
Can I Use Ground Beef or Ground Turkey Instead?
Yes. I love the zesty taste of Italian sausage with this dish, but, you can replace it with ground beef or ground turkey. Just remember to still drain the cooked, crumbled meat after browning.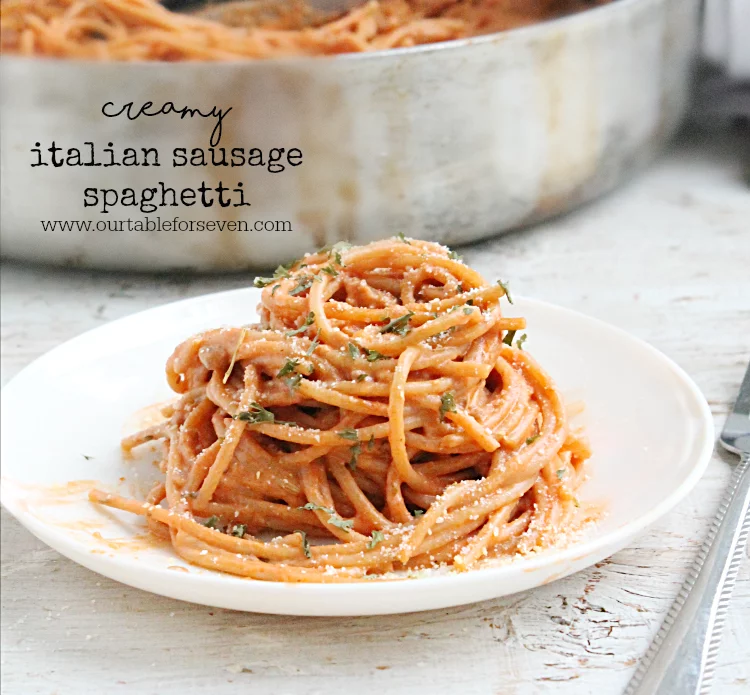 How to Make:
If needed, prepare your spaghetti, as directed on the package. Drain it and set aside.
In a large skillet, brown your Italian sausage. Go with a spicy or mild version. Be sure to drain the meat after browning..this will remove any access oil.
In a large skillet, melt the cream cheese with your spaghetti sauce.
Toss it all (cooked meat, sauce/cream cheese and cooked noodles) together, then, serve it with a topping of grated Parmesan cheese.
Love Spaghetti? Try These Too: