A quick and easy breakfast casserole full of two types of cheese, breakfast sausage and a crescent roll crust.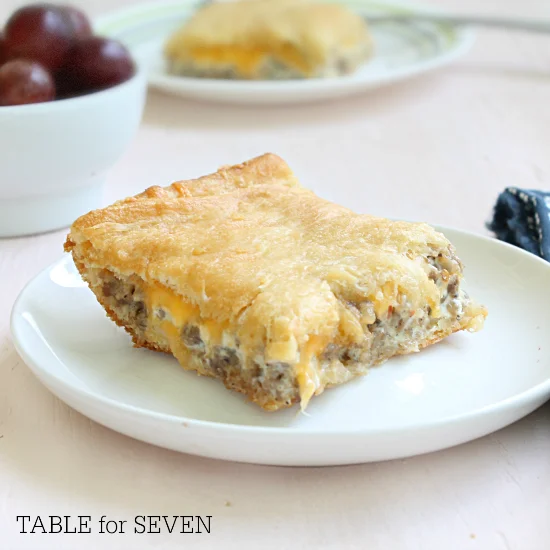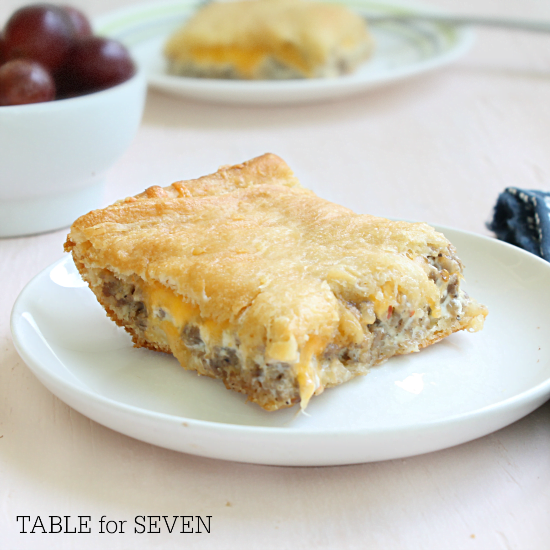 Ingredients Needed:
Crescent dough
Bulk breakfast sausage
Cheddar cheese
Cream cheese
Crescent dough: Any brand or variety ( low fat/fat free, etc) can be used. You will need two- 8 ounce packages. You can also use the ready made sheets.
Breakfast Sausage: You can go with pork sausage or turkey, hot or mild…your choice! Just be sure it is a bulk sausage that you can crumble as it cooks up.
A delicious casserole for breakfast, brunch or dinner.