Creamy Alfredo sauce mixed with fettuccine noodles and meatballs. Serve with a side of fresh broccoli for an easy one pot dinner.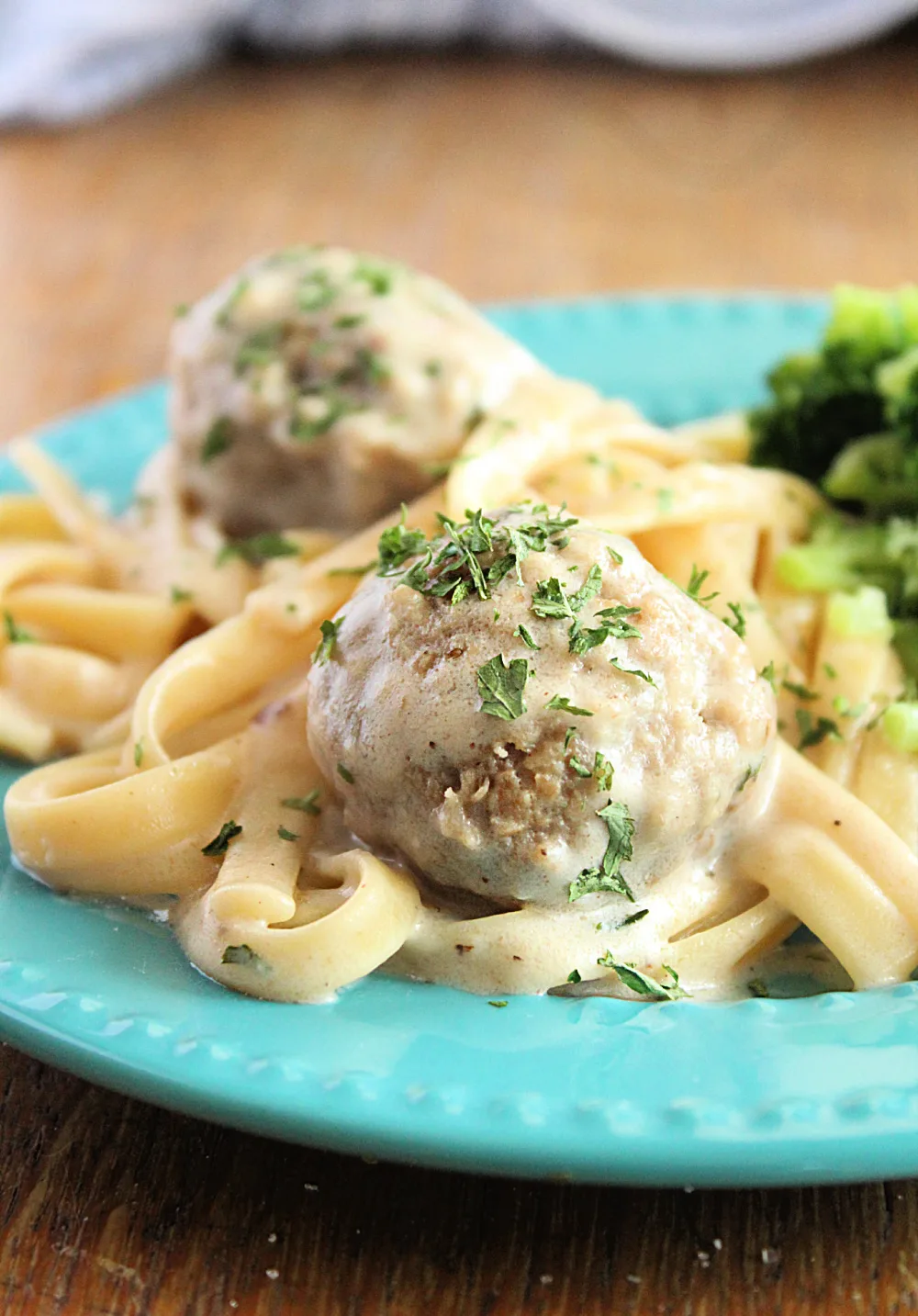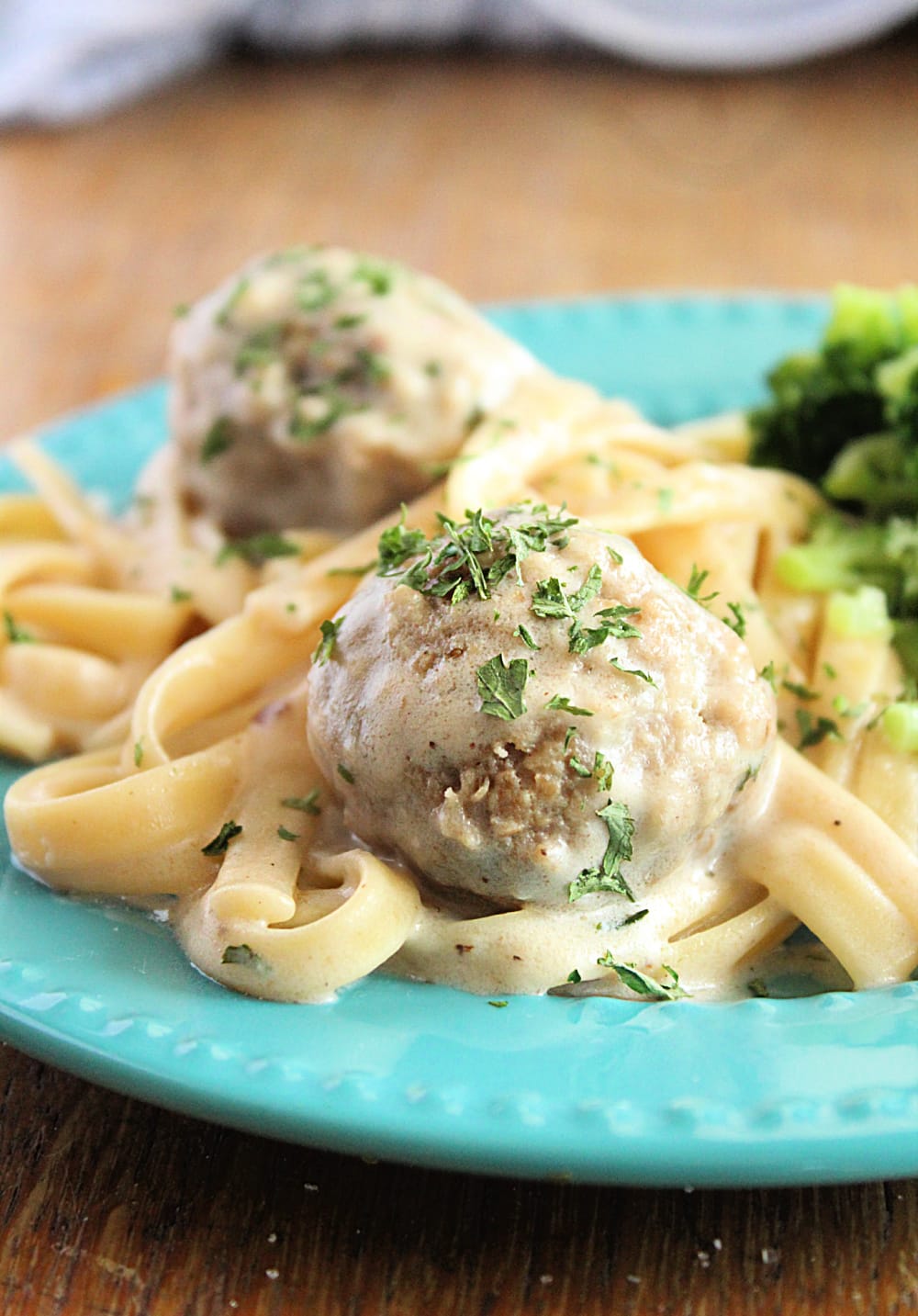 We eat a whole bunch of pasta around here. A whole bunch. Of course, regular old pasta is good, but, every once in a while it needs a little something else to go with it.
Enter this really easy, really tasty one pot dinner made right in your instant pot.
Ingredients Needed:
Meatballs
Dry fettuccine noodles
Alfredo sauce
Water
Minced garlic
Olive oil
Grated Parmesan cheese
Meatballs: For quick dishes, I like to use Gardein frozen garden based meatballs. However, you can use your favorite brand of frozen meatballs or make your own. Whichever you chose, just be sure to place cooked meatballs into the pot when making the dish. Also, if you use fresh, instead of frozen, reduce your cooking time to 3 minutes.
Fettuccine Noodles: Regular spaghetti noodles or something comparable can be used. Stick with a similar type when it comes to size, when it comes to the actual noodles and box size.
Alfredo Sauce: Our favorite Alfredo sauce is my homemade version. But, when I need a quick jar of it, Bertolli is usually what I grab. Of course, use your favorite jarred or homemade. You will need 15 ounces.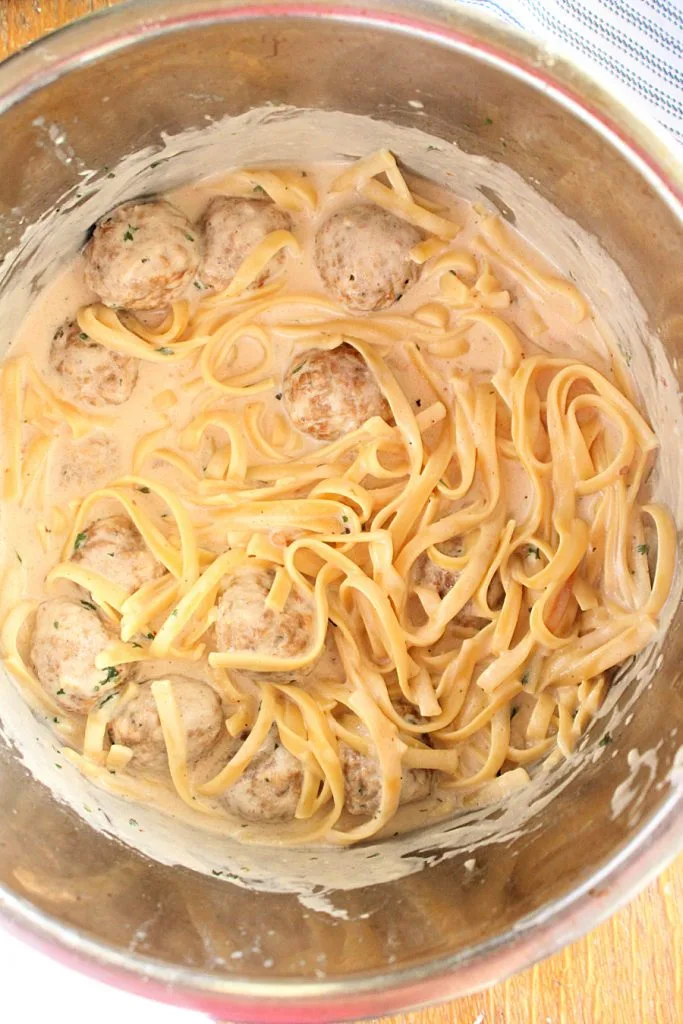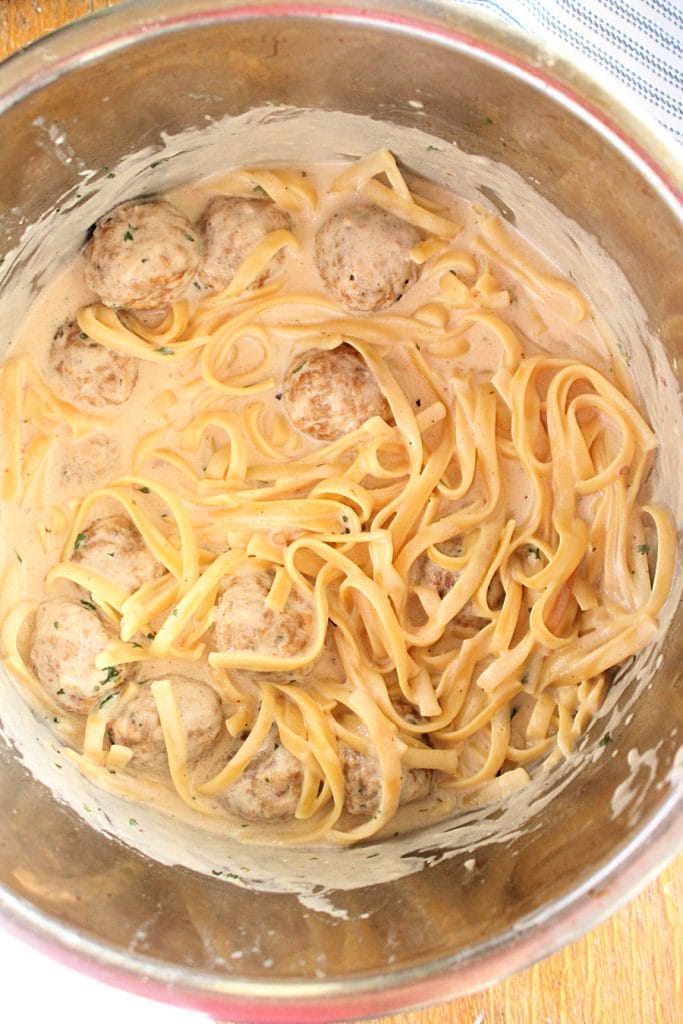 How to Make:
First, press the Saute button, add olive oil into pot and add in minced garlic and meatballs. Cook this for just a minute. Then, add in cooked meatballs and saute with the garlic for just about 2 minutes.
Next, add in broken fettuccine noodles on top of meatballs.
Pour Alfredo sauce and water on top of noodles. Be sure all the meatballs and noodles are covered. Pressing down the noodles, to be sure they are covered, is OK. If they still aren't covered completely, add a bit more water.
Cook on high pressure for 4 minutes, then, do a quick release and remove lid.
Stir in Parmesan cheese and parsley.
If desired, stir in some fresh cooked broccoli before serving.