Three ingredients is all you need for this flavorful chicken. Serve it up on a bun or in a tortilla.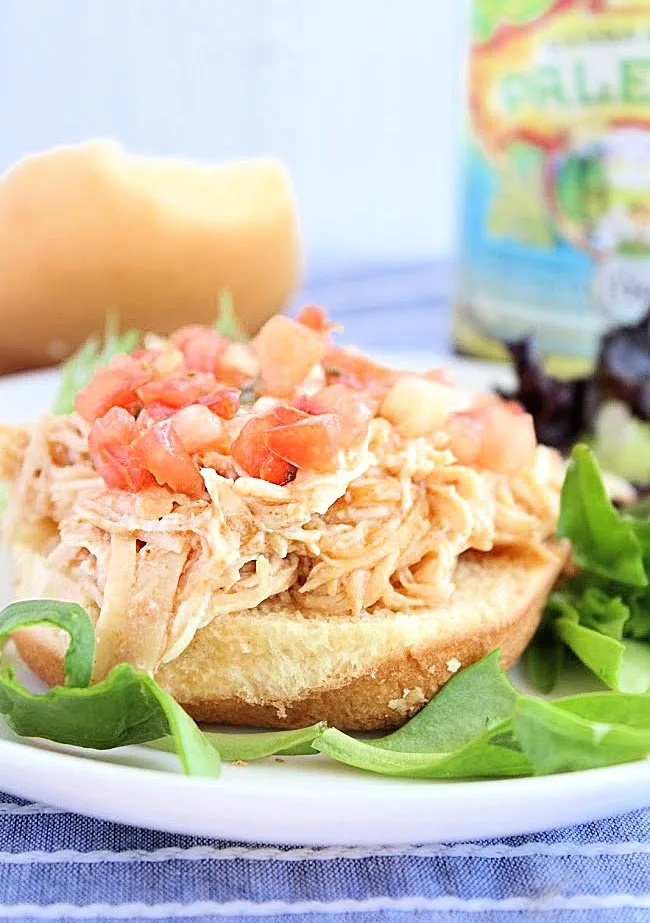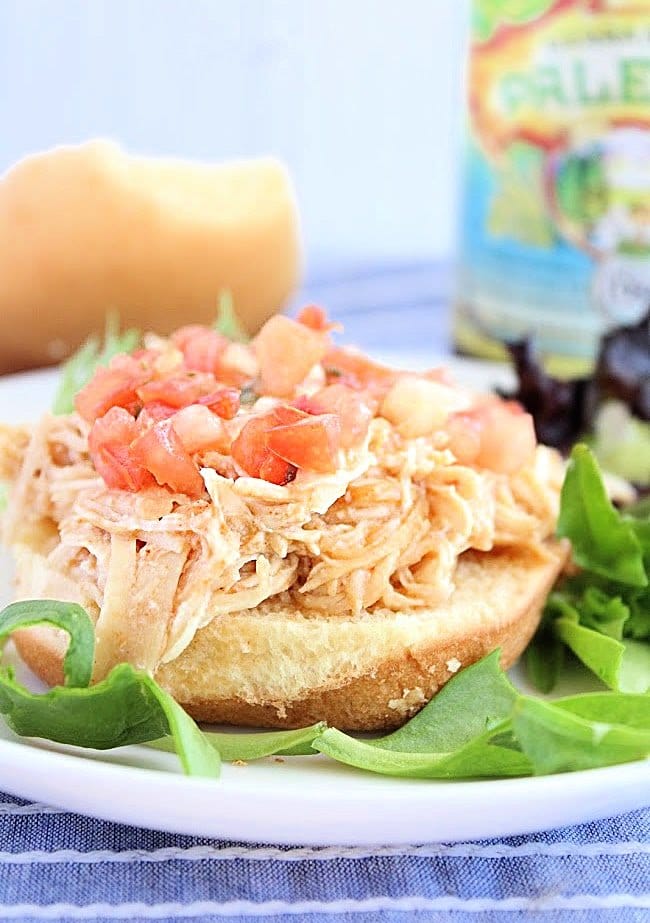 This is one of my favorite things to make in my crock pot 🠞🠞 chicken.
Nothing is easier than adding a few boneless chicken breasts, plus, required ingredients in the pot. Then, a few hours later? Dinner!
This recipe is just that. You literally just add your ingredients to the pot, cook for a few hours and dinner is ready to go.
Now, yes, you may want to make a side dish or veggie. But, if you serve this chicken on a bun or tortilla with a few fresh veggies as toppings..it's already taken care of.
The Ingredients List:
Boneless chicken breasts
Beer
Taco seasoning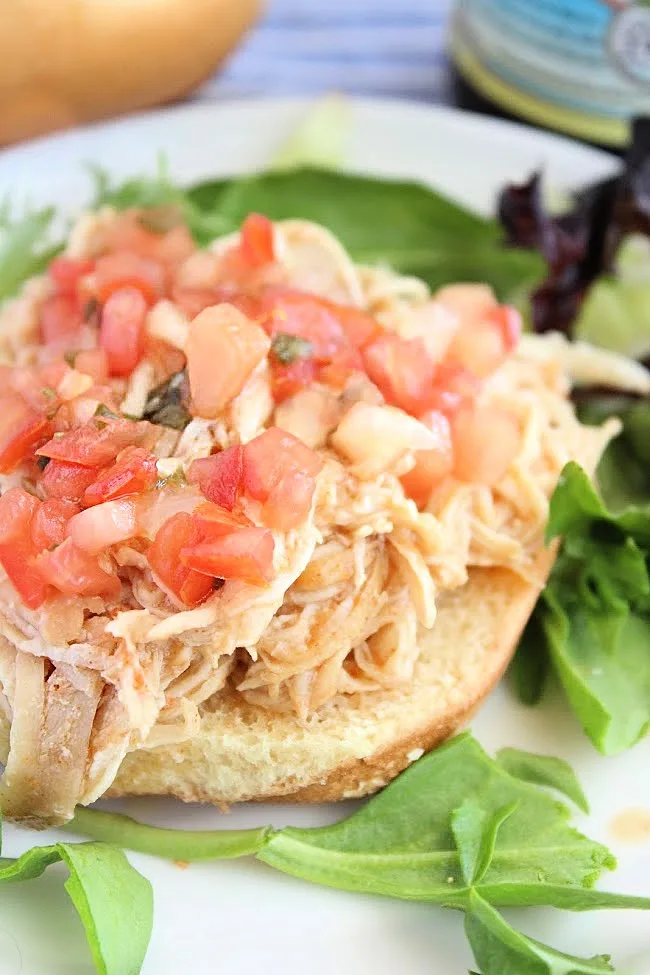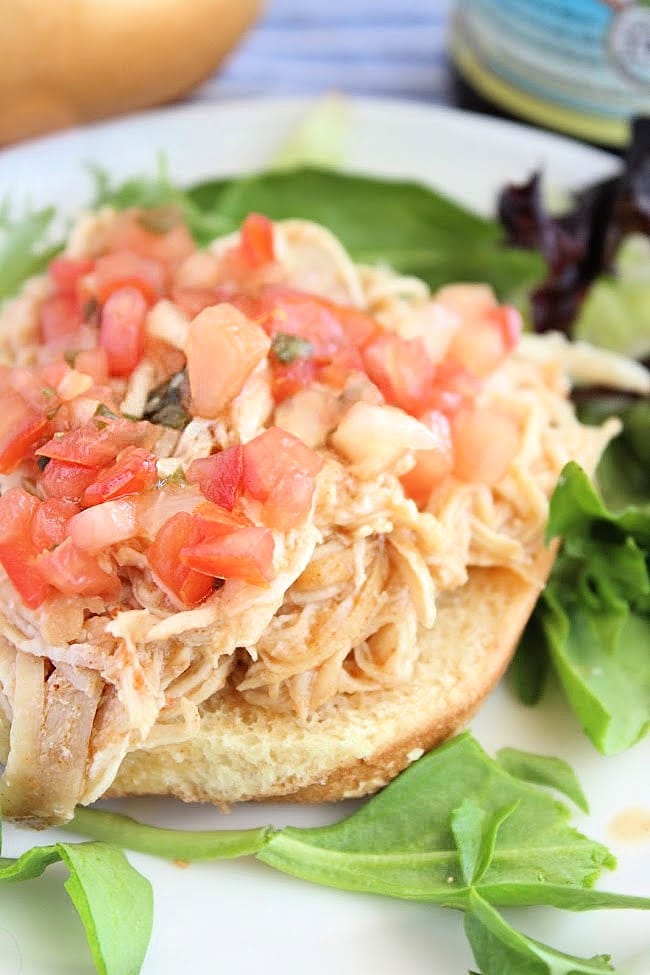 Chicken: I used 1.5 lbs. This was 3 medium size breasts. Try and stick with the same amount/weight for cooking accuracy. You can use more/less, but, be sure to adjust your ingredients and cooking time.
Beer: Ours was a pale ale, which is a mild flavored beer. Feel free to go with your favorite, but, I would recommend starting with a milder flavor first, just to get an idea of what taste you prefer.
Taco Seasoning: Store bought or homemade can be used. Use more or less, depending on your taste preference.
More Serving Options:
Side of Brown Rice or Cilantro Lime Rice
Sprinkle of cheese
Top with lettuce and pico de gallo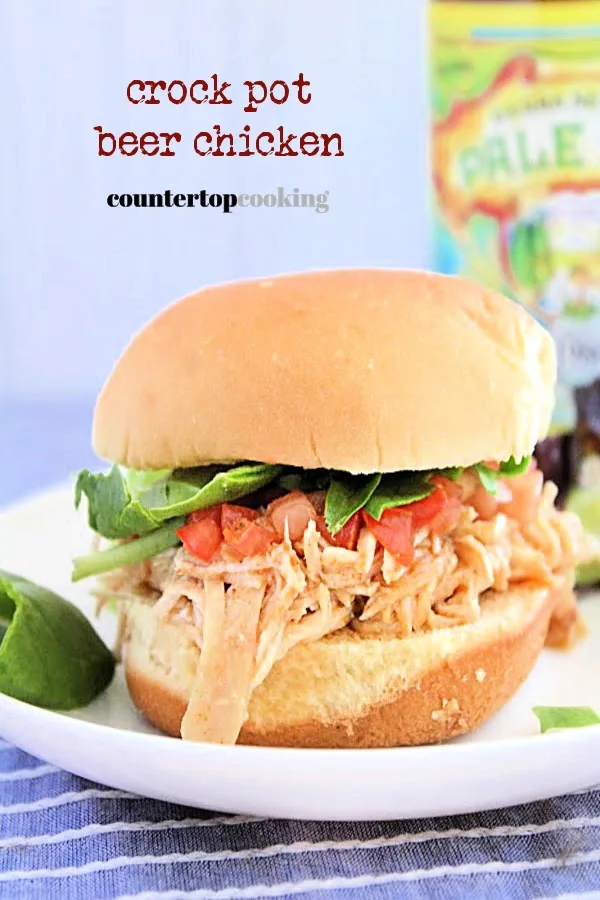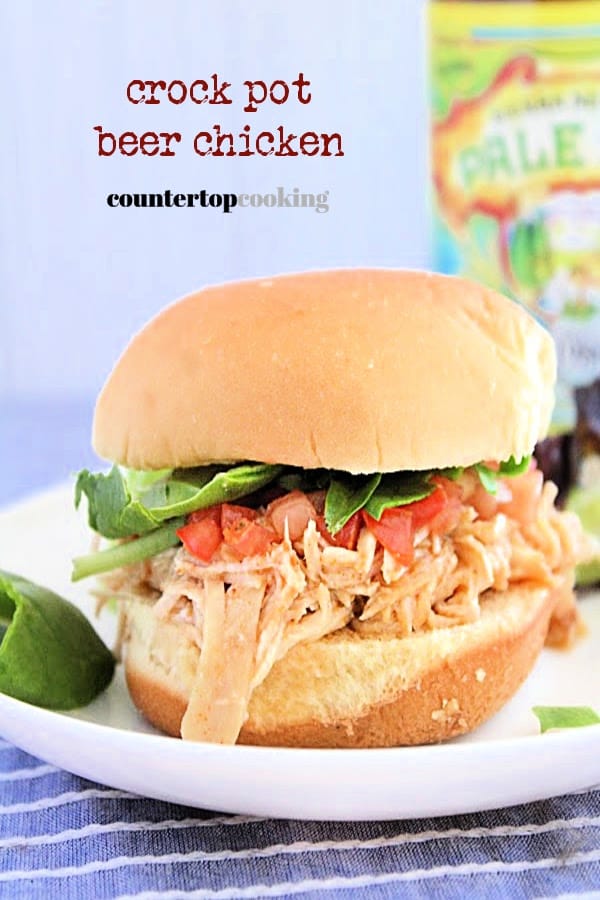 More Chicken in Your Crock Pot To Try: