Just a few simple ingredients for this flavorful cranberry chicken. Serve with rice or egg noodles for an easy dinner option.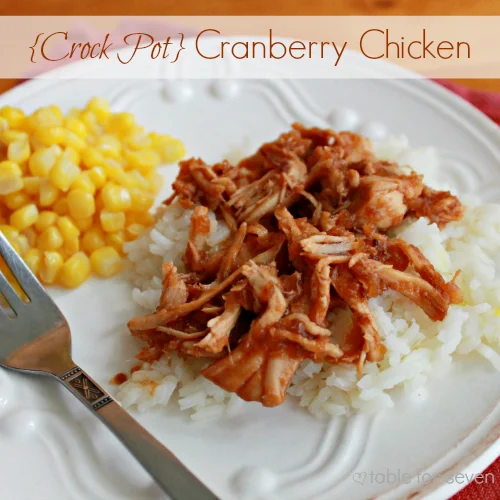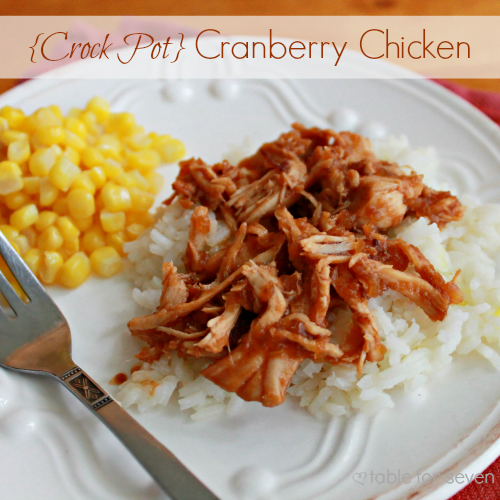 It's chicken in the crock pot!
We haven't had one of these on the blog in a while. (I think I say that every time I post chicken, don't I ?) That isn't too say that chicken in the crock pot hasn't been consumed around here since then. As many of my readers know, we love chicken. We eat it like it's going out of style.
It's so versatile and when you can literally dump food in a pot and come back in a few hours and have dinner. It's darn fabulous.
That's what this Crock Pot Cranberry Chicken is. A one pot wonder.
A great sweet, a little tangy, chicken. You can be served with rice, noodles or on a bun for a sandwich.
Pretty simple.
A side note:
You can use the boxed/bottled version for the onion soup mix and dressing or make them homemade. I have included both versions below.