Simple and delicious..chicken in a creamy, herb sauce cooked up in your crock pot!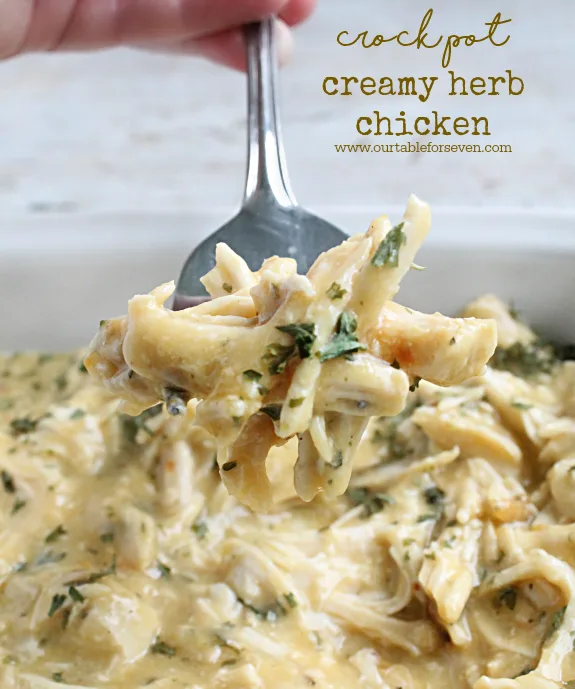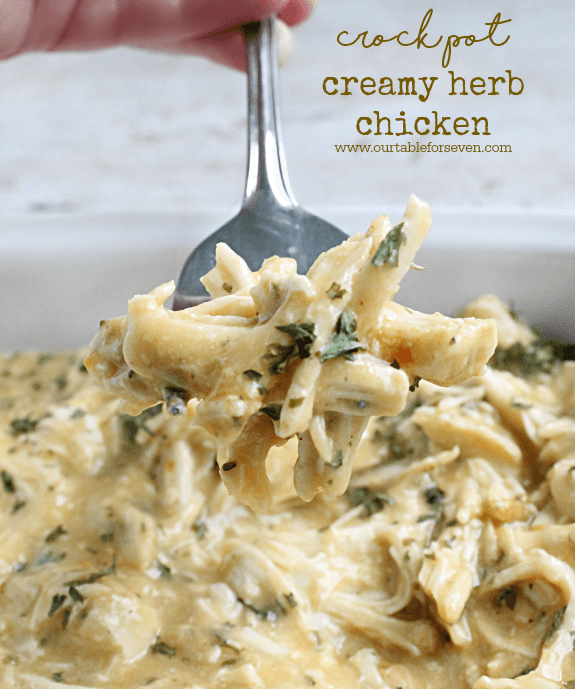 Ingredients Needed:
Boneless chicken breast
Cream of chicken soup
Milk
Garlic and Herb Pasta Dry Mix
Thyme
Parsley flakes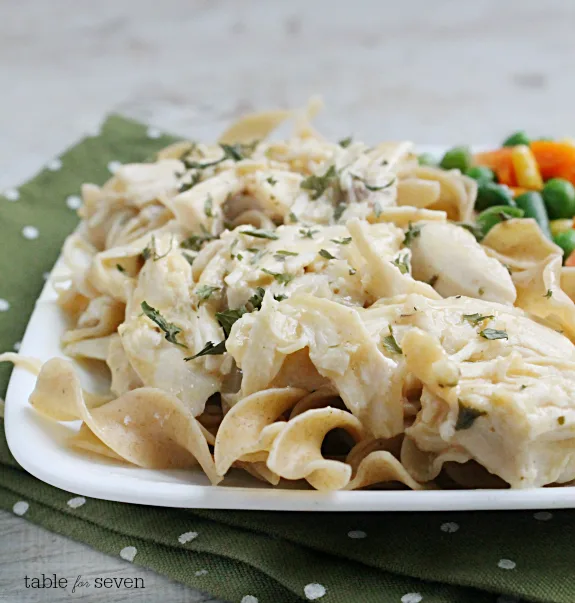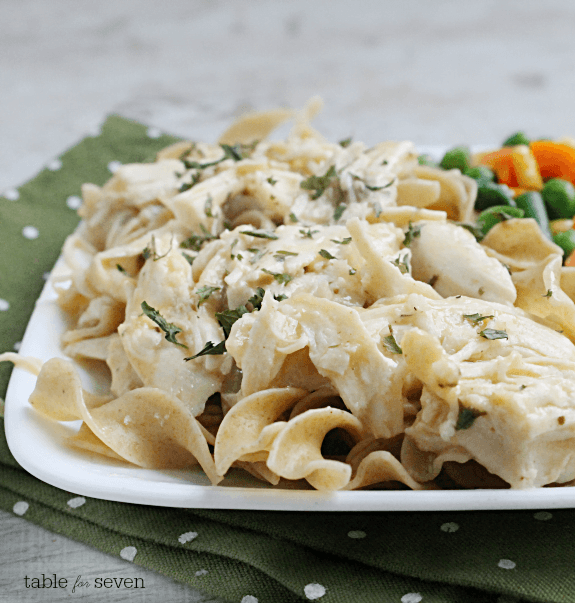 A few notes:
If you have trouble locating the sauce mix, check in your dry gravy mix section. That is where I found it at my grocery store. The sauce mix I used is Knorr Garlic and Herb (No paid endorsement here, just used it for the recipe and liked it)
Yes, you can use partially frozen chicken breasts!
I used 1.25 lbs of boneless chicken breasts. This should be approx 3-4 medium size breasts.
More Easy Chicken Recipes to Try: