Dinner is ready in one pan and in under an hour. Flavorful chicken sausage, potatoes and fresh green beans make up this easy and fabulous sheet pan dinner.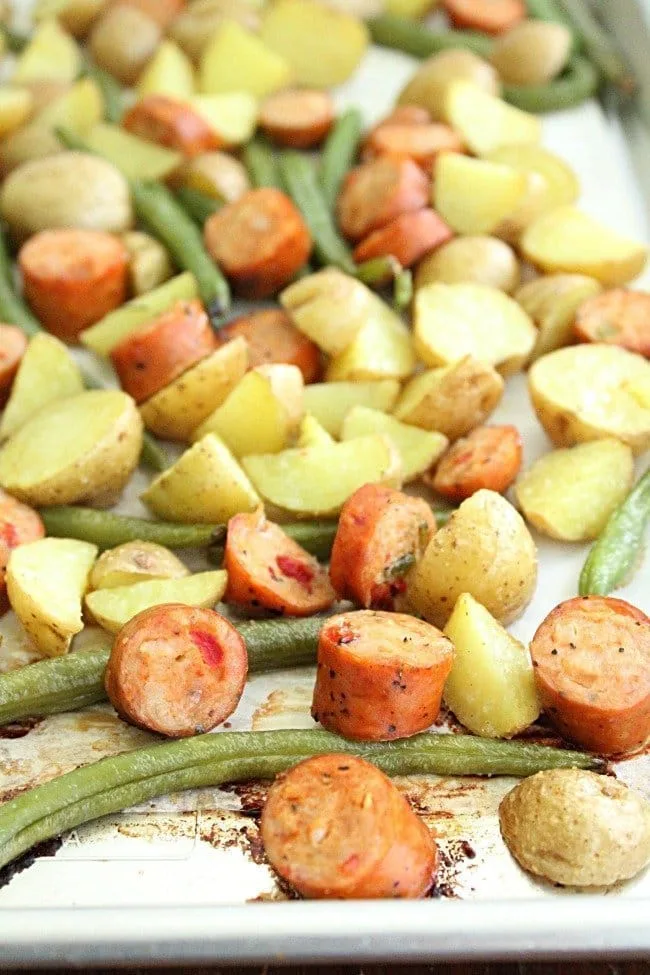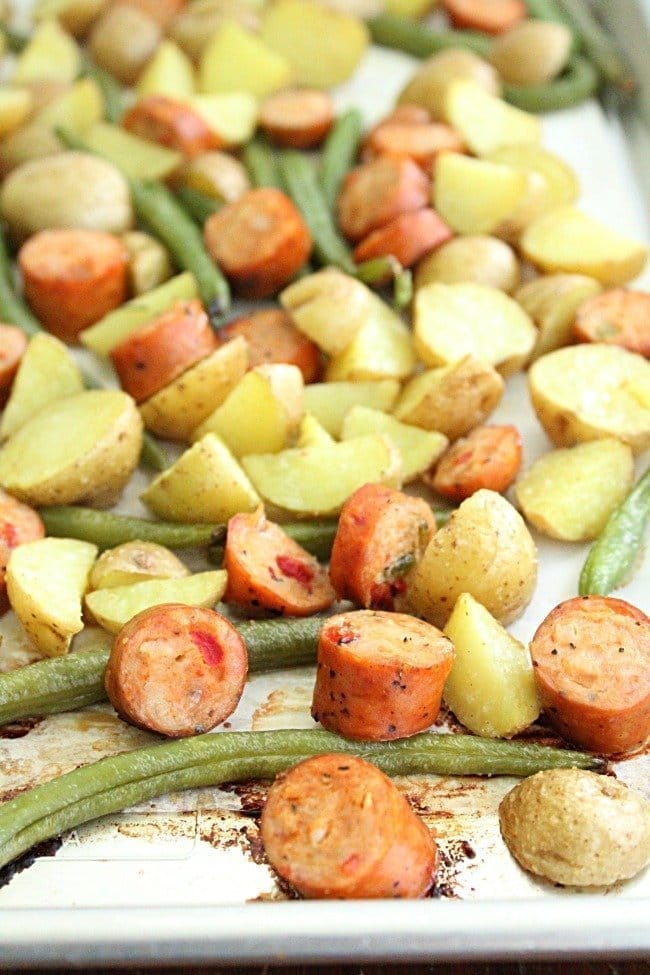 My favorite kind of dinner is here! One whole dinner in one whole pan. Easy to make and easy to clean up. (less dishes to wash..yippee!).
You Just Need a Few Supplies:
Large flat rimmed baking sheet (I used a 17 x 12) + parchment paper
Cutting board (s)
Sharp knife
A medium size bowl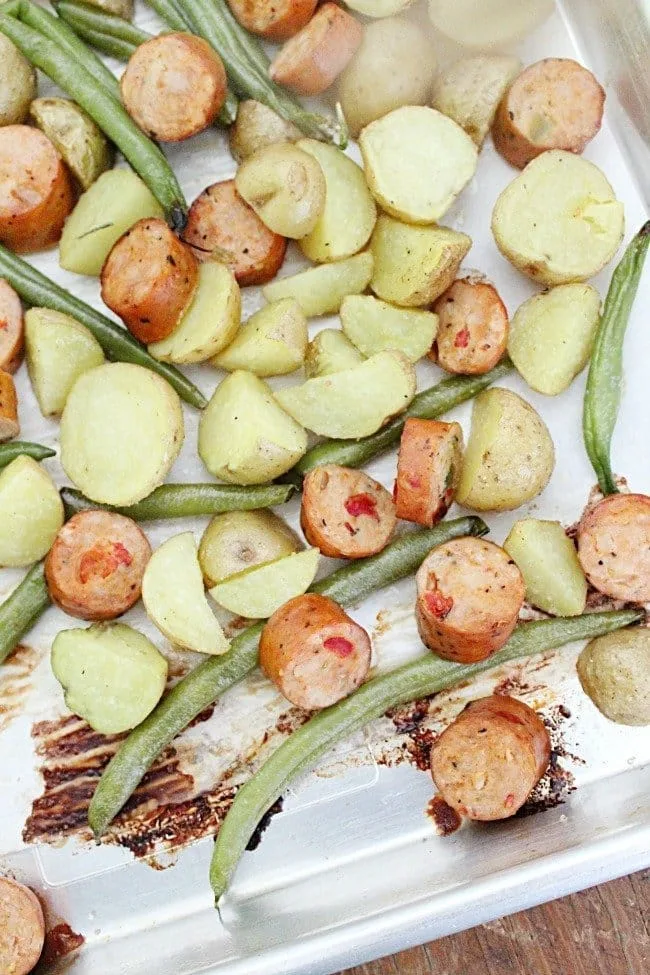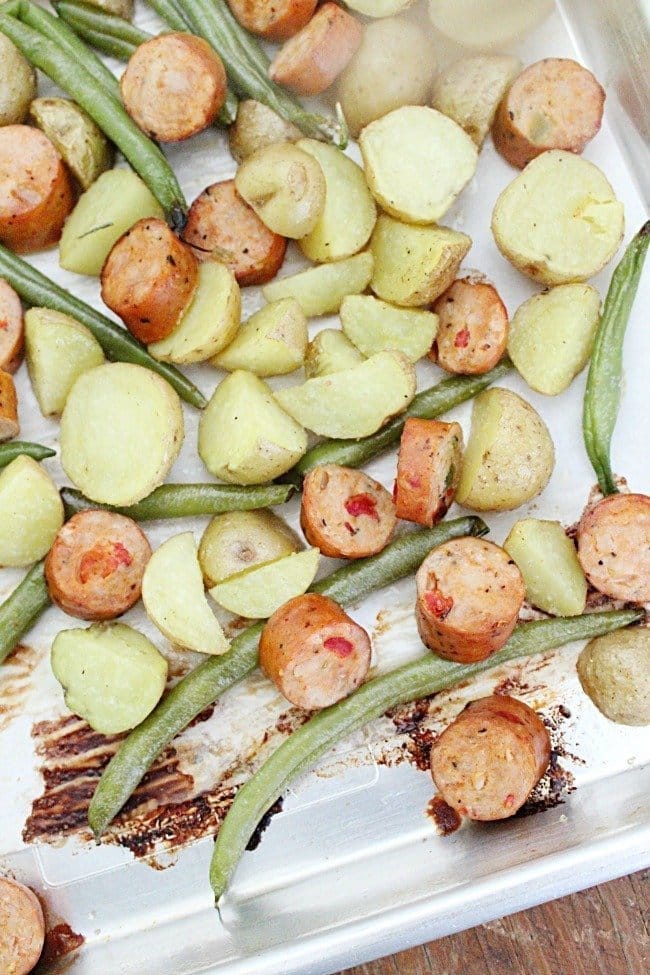 Ingredients:
Andouille chicken sausage (see below recipe note)
Green beans
Yukon gold potatoes
Canola oil
Garlic powder
Onion powder
Salt/pepper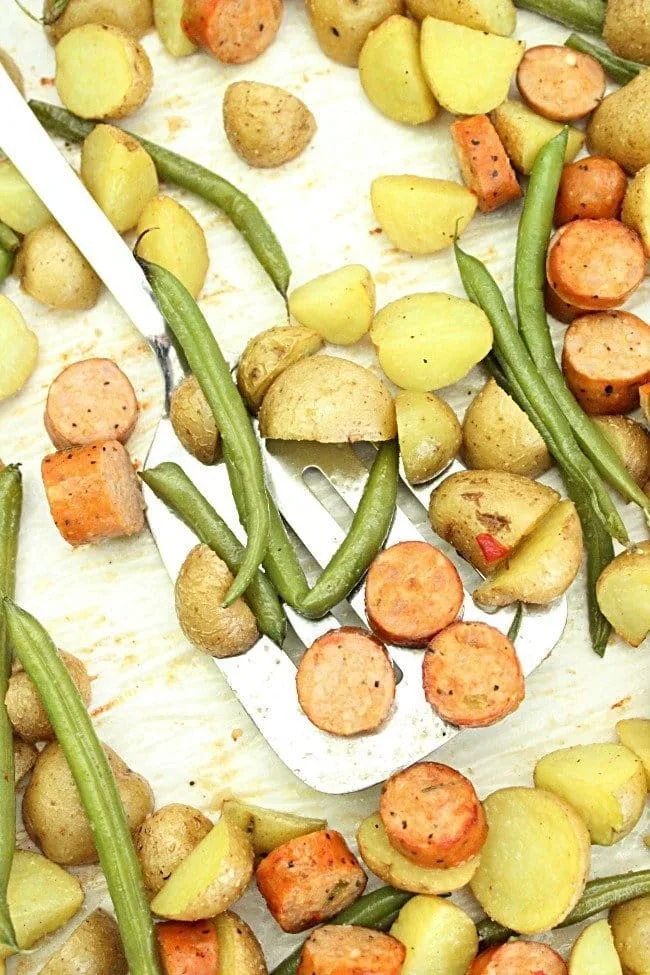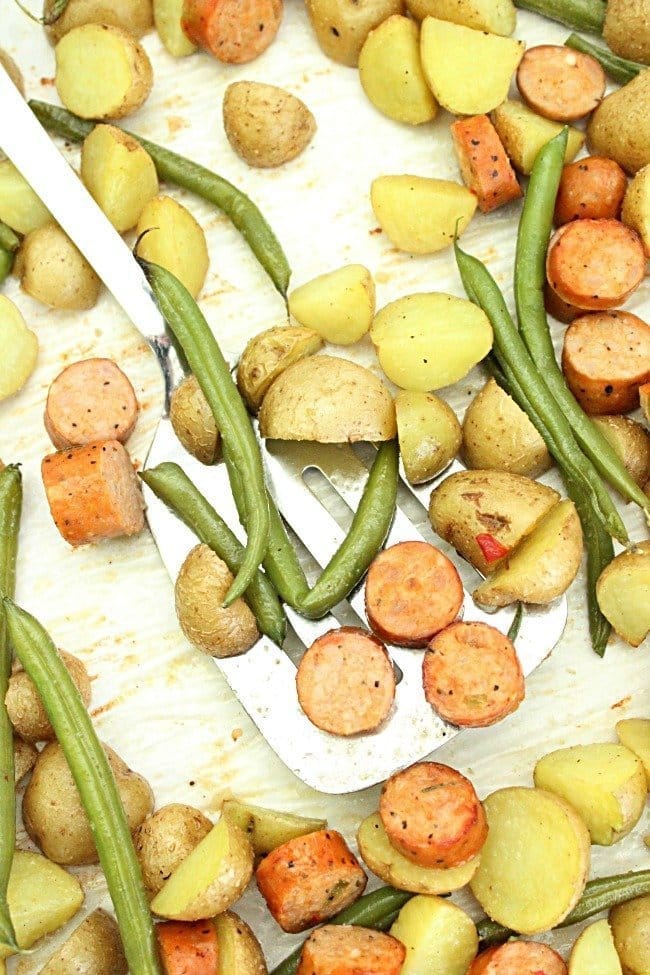 How Do I Make this Sheet Pan Dinner? That's a crazy, easy question to answer.
Slice up your sausage and scatter on your baking sheet.
Cut up your potatoes, coat in oil and spices, then, scatter on your baking sheet.
Scatter green beans on baking sheet.
Bake.
That.is.it. Crazy easy and speedy. Your prep time is about 10 minutes and baking is only about 30 minutes. Dinner is less an hour. Of course, you can save yourself even more dishes and just eat right off the sheet pan. #KiddingNotKidding
Recipe Notes:
Replace your chicken sausage with beef, pork or a turkey variety..all are OK. Just be sure to stick with a similar size/cut for the cooking times to be accurate.
If you wish to use frozen green beans, be sure to let them thaw before cooking.
My spice blend is pretty basic, but, feel free to get a little experimental with yours. Also, my chicken sausage is andouille so, it was pretty flavorful on its own. But, using a spice blend on your sausage is an option too.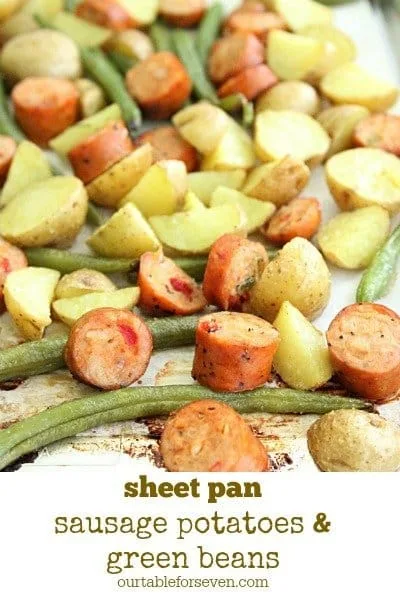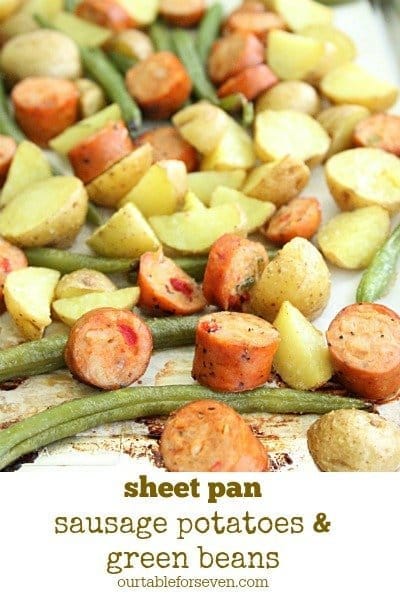 More Sausage Recipes: