Crock Pot Sausage Potato and Cheese Stew is hearty and cheesy! This sausage stew is a great addition to your fall dinner lineup.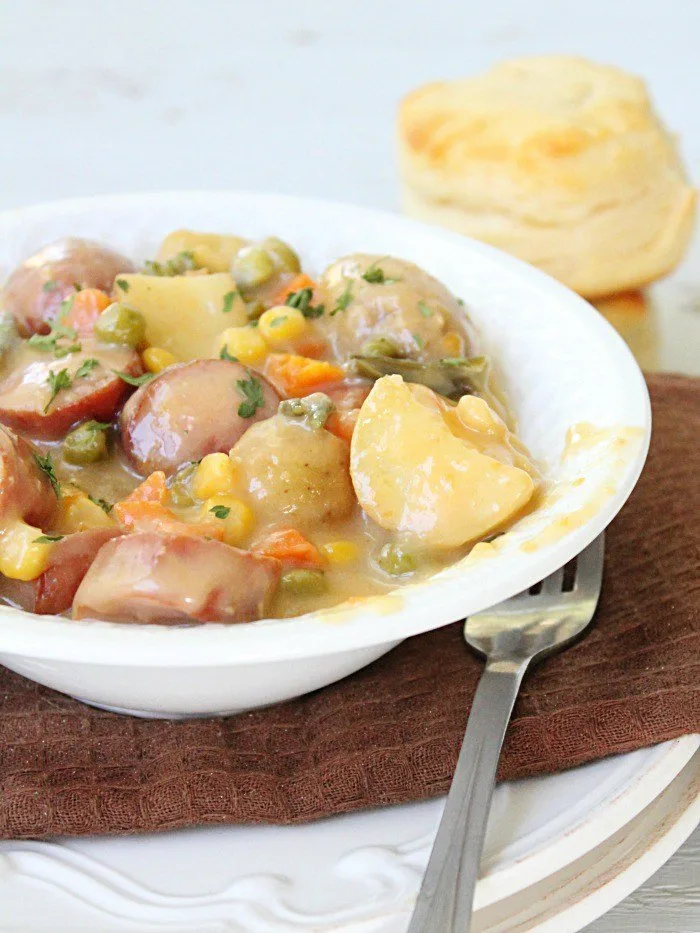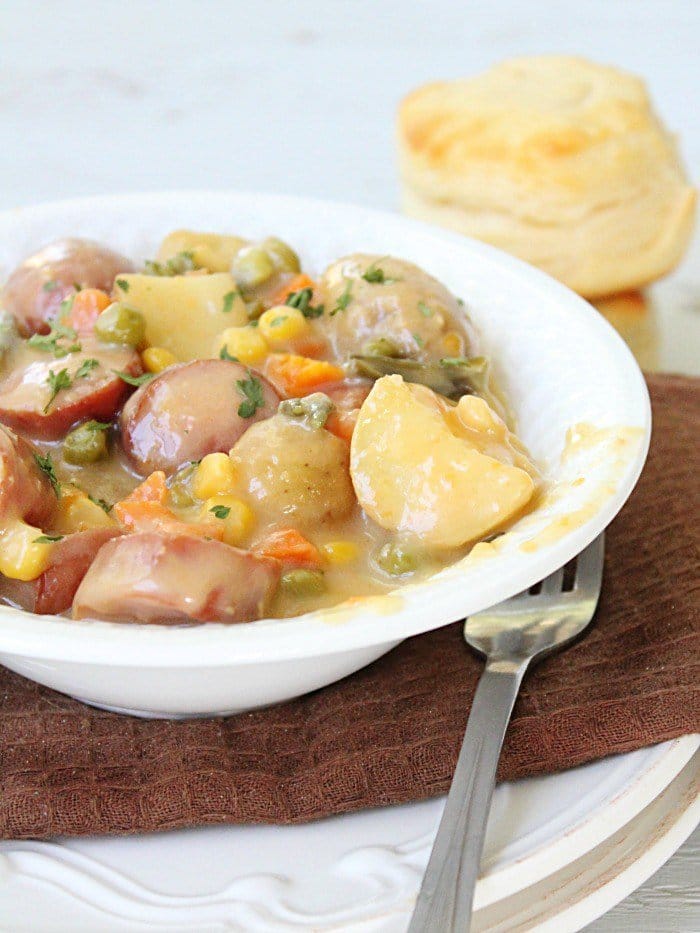 Ingredients Needed:
Smoked sausage or kielbasa
Cream of chicken soup
Potatoes
Frozen mixed vegetables
Plain Greek yogurt
Shredded cheddar cheese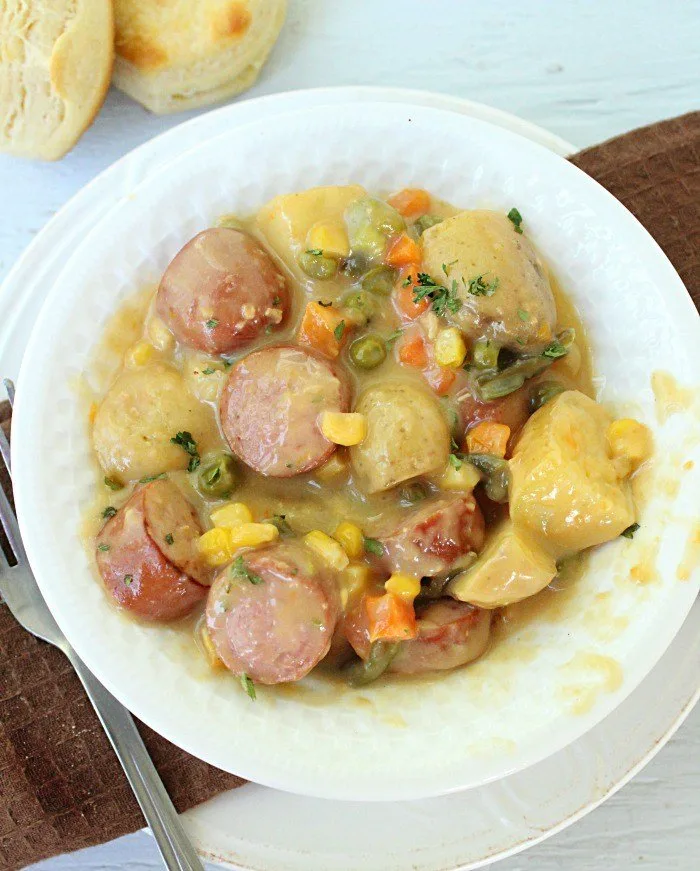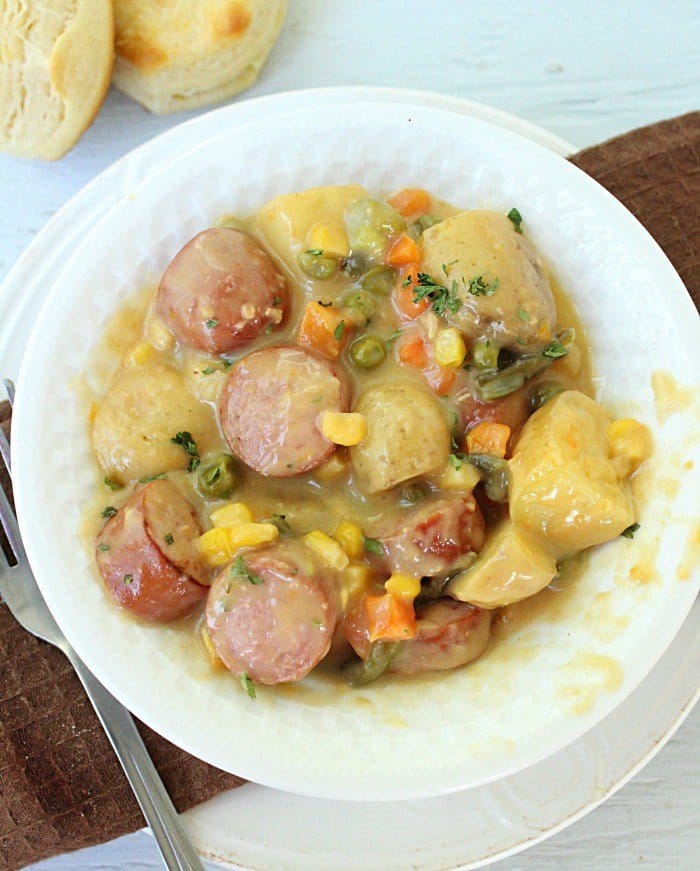 Smoked Sausage: AKA – Polish sausage. I usually find it in the precooked meats ( think hot dogs) section of my grocery store. In the U.S., it is usually already smoked and completely cooked when you purchase it. I prefer turkey kielbasa, but, you can use the beef or pork variety, if desired. Just be sure it's precooked.
Cream of Chicken Soup: See the recipe card for the brand I prefer. If desired, you can also make it at home.
Plain Greek Yogurt: If desired, you can replace this with sour cream.
Mixed Veggies: I used a bag of frozen mixed vegetables. However, if you want to stick with one specific vegetable, that will work too. I would stick with a smaller size veggie, to make sure it works with the cooking time.
How to Make:
First, slice sausage into coin size pieces. Then, in a skillet, brown until the edges are browned.
Remove it from the skillet and add to a large bowl. Mix in the frozen veggies and chopped potatoes.
In a separate bowl, whisk together yogurt, chicken soup and cheese.
Add it into the sausage/veggie mixture and stir it to coat.
Spread it into your crock pot and cook it on low.
Storage: Keep any leftovers in a covered container in the refrigerator. I don't recommend freezing this dish. With the cheese content, it could separate when reheated.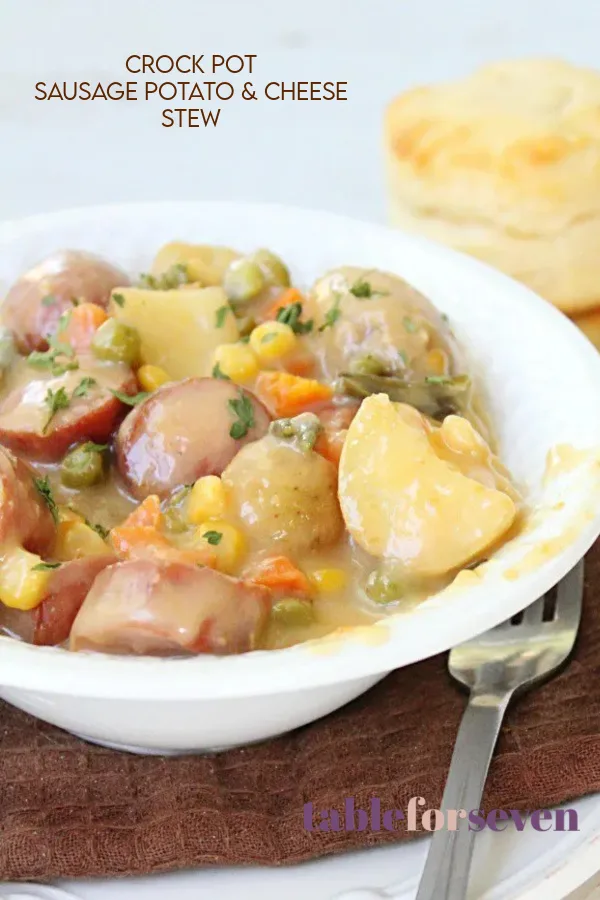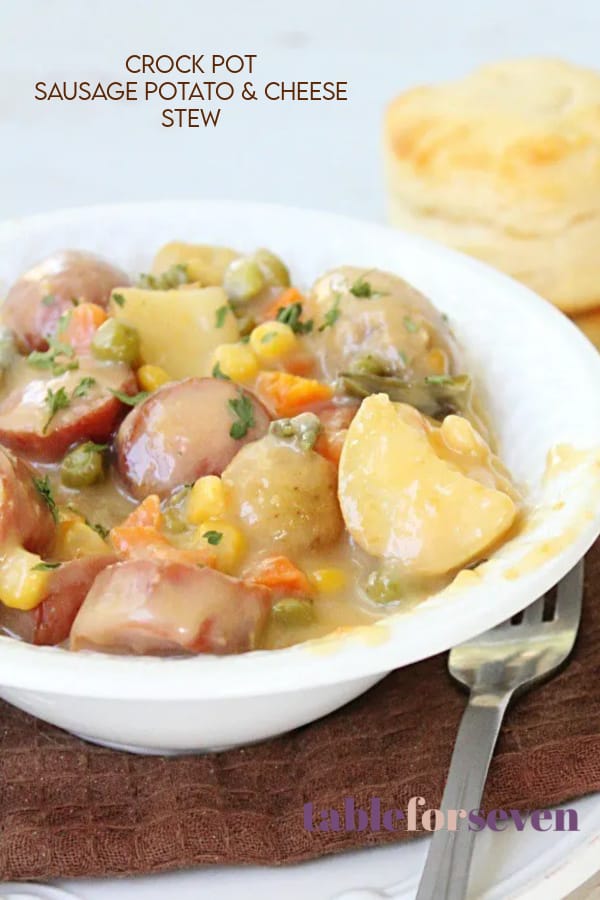 Try these Too: