Delicious portable sausage rolls made with premade croissant dough. Great for breakfast, lunch or a snack!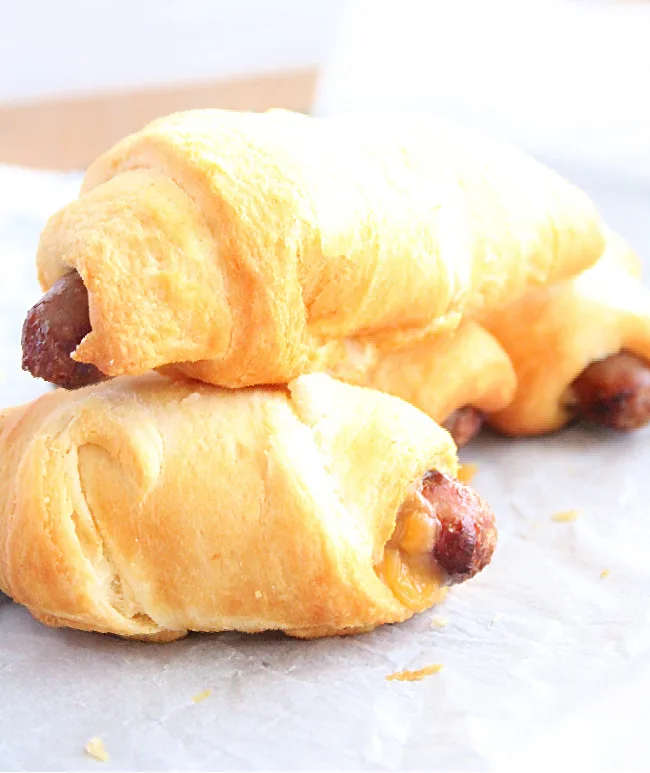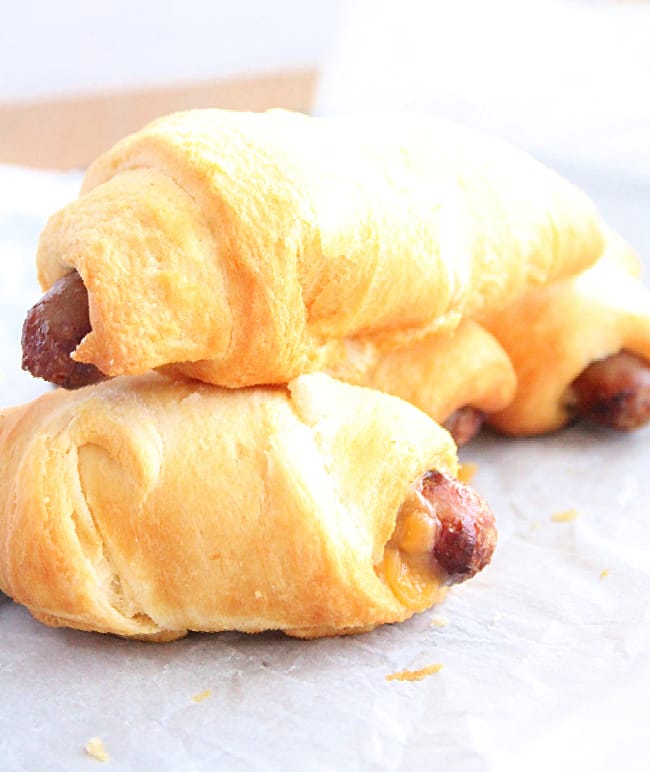 Ingredients Needed:
Breakfast sausage links: cooked
Sliced cheese
Premade croissant dough ( ex: crescent rolls)
Breakfast Sausage: Any flavor or brand will work! Just stick with a link and make sure it's cooked beforehand.
Sliced Cheese: I took 2 squares of cheddar cheese, then, cut each one into 4 equal squares. Each croissant has 1 square of cheese. However, you can use favorite brand or flavor. Also, you can more cheese in your croissant, if desired.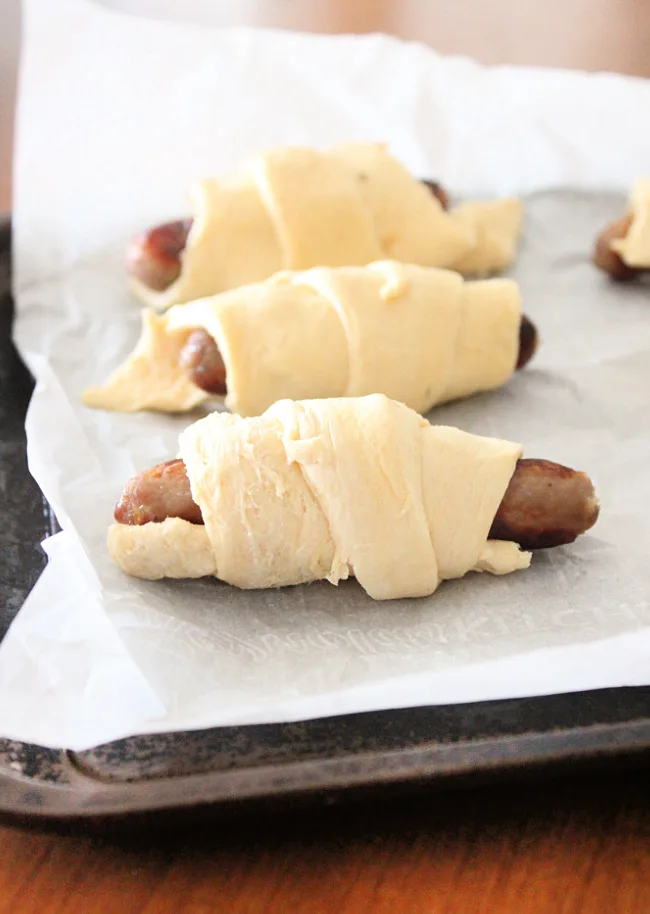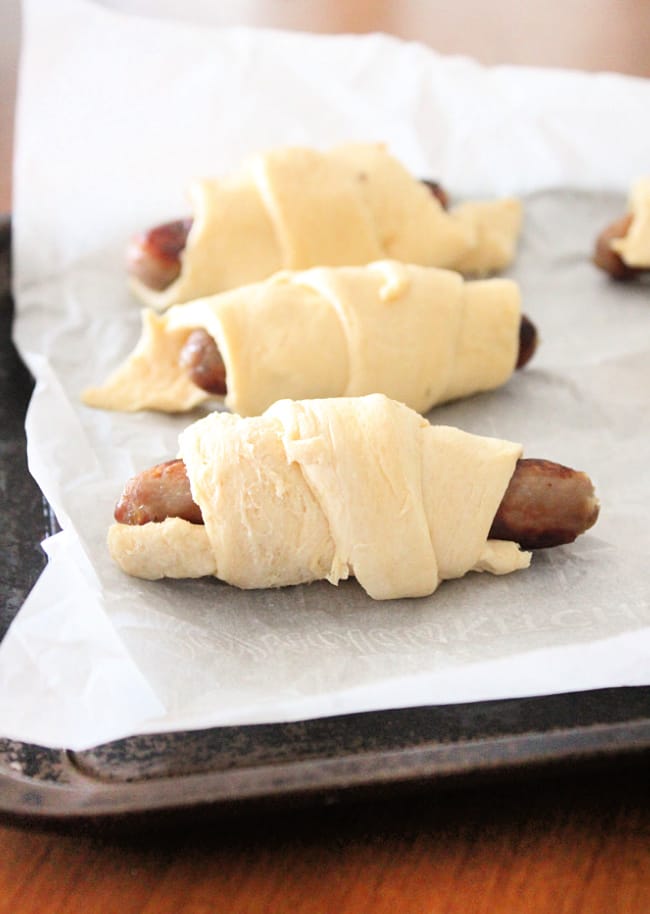 Croissant Dough: Traditionally, known as "crescent rolls" Any brand or variety ( low fat, fat free, etc) will work.
A few notes: Cooking may vary, depending on your air fryer. Your rolls should be brown and cooked thoroughly when done.
Do not overcrowd your air fryer basket. Work in batches when cooking.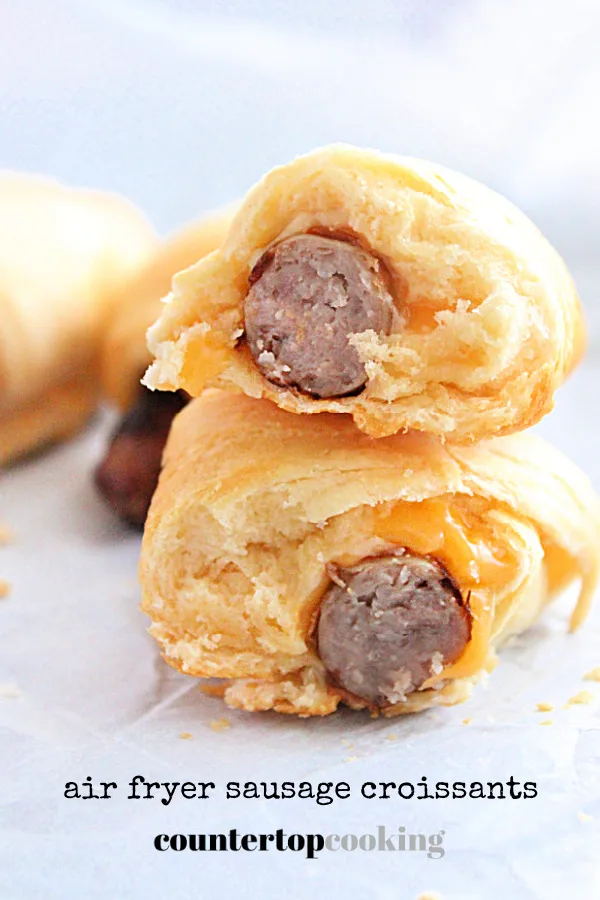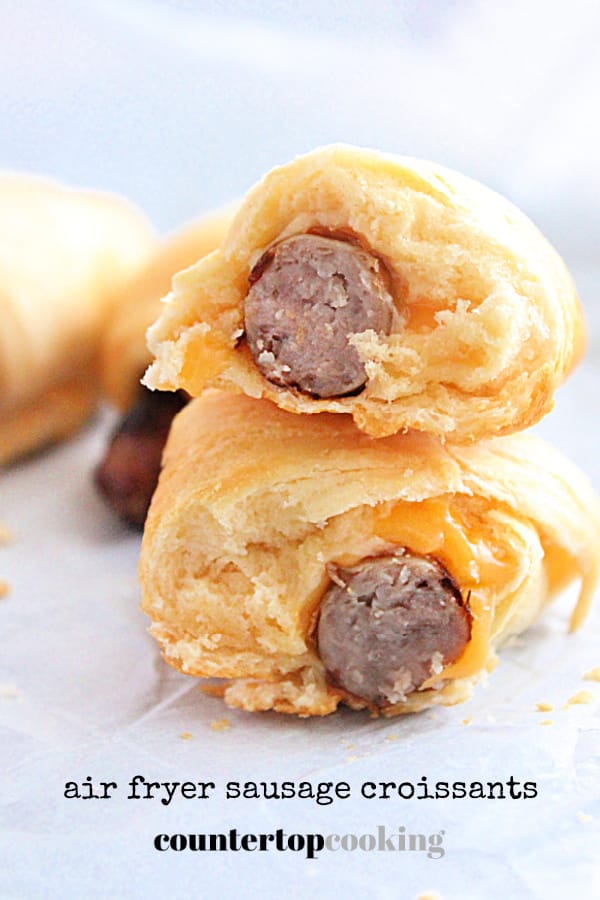 How to Make: ( detailed instructions in recipe card)
First, unroll each piece of dough in your package.
Then, place a portion of the cheese and a sausage link on the dough.
Roll it up!
Place in your air fryer basket and cook.
Breakfast Time: