Frozen piergoies with a delicious twist! These breaded pierogies are great for dinner, lunch, or an appetizer. They are versatile, not only in flavors but, in your cooking method!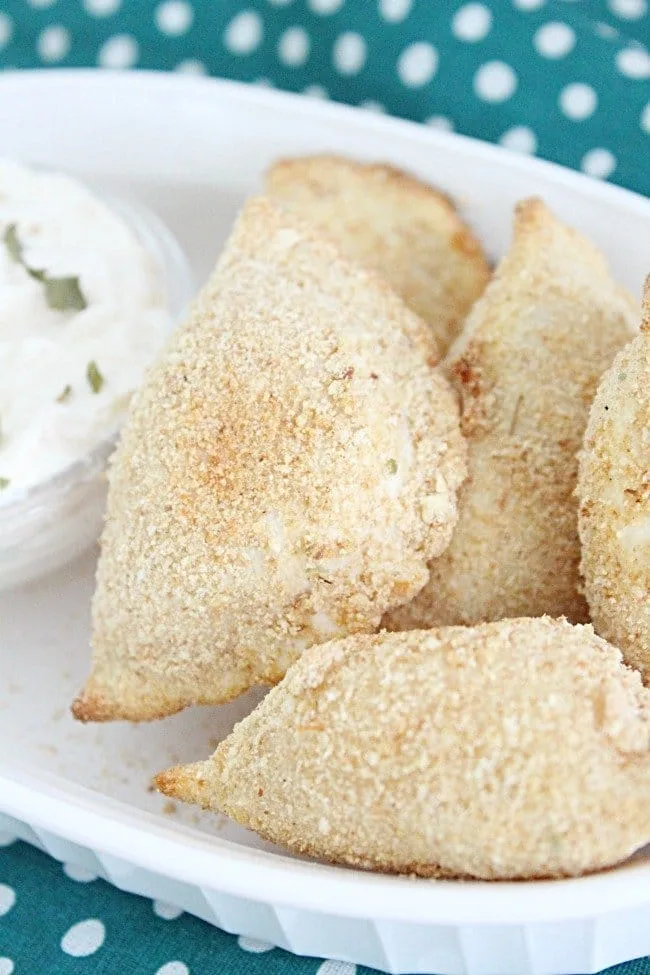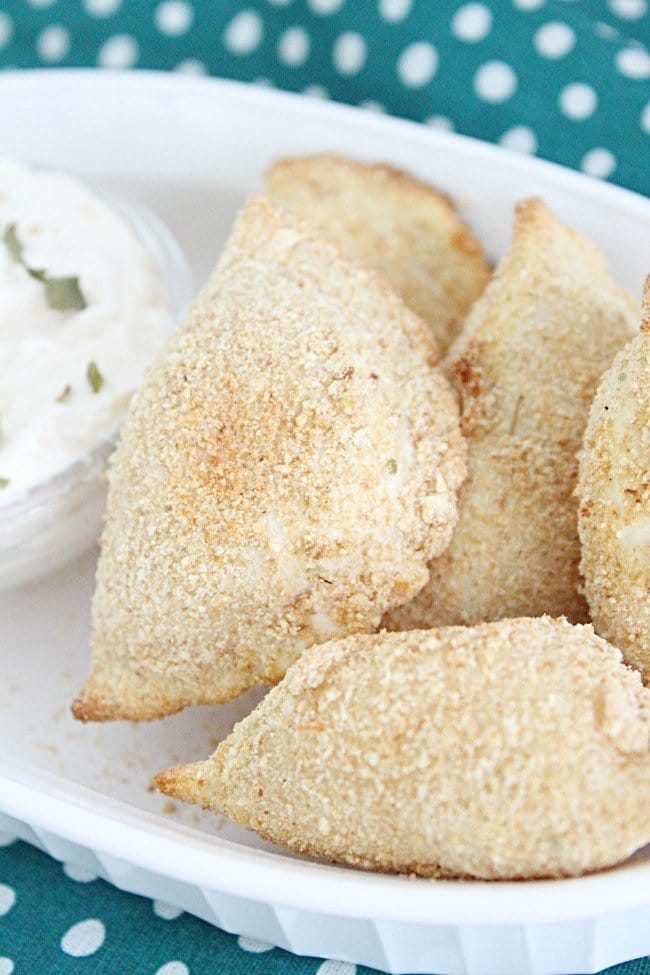 Back in 2012, I posted a recipe for Baked Piergoi Casserole. It's STILL in the top 5 most viewed posts on my blog and we still continue to eat pierogies at my house, in some form or another.
Like these Breaded Pierogies! They are another way to snazz up your basic frozen box of piergoies.
Plus, you can make them two different ways:
Option #1: Air Fryer
Option #2: Baked in your oven.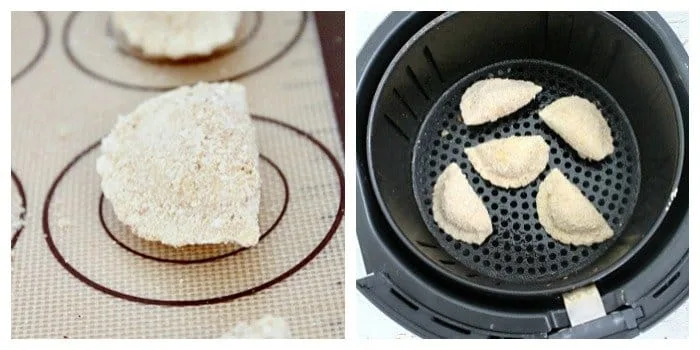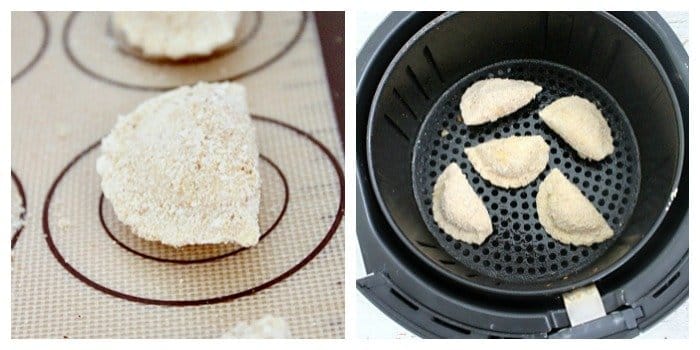 Supplies You Will Need:
Flat rimmed baking sheet + parchment paper (for baking option)
Air Fryer (for air frying option…um, yeah, that was a given) + non stick cooking spray
2 Pie plates or shallow dishes
Whisk or fork
Spatula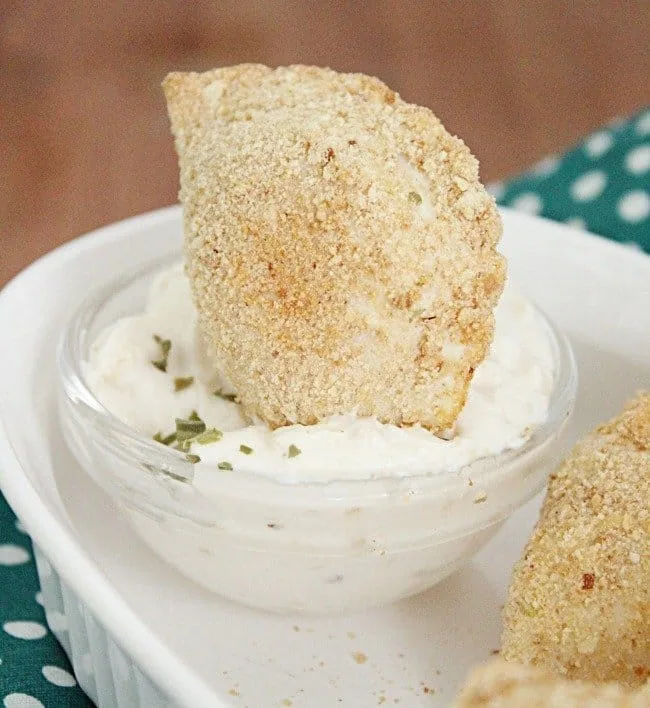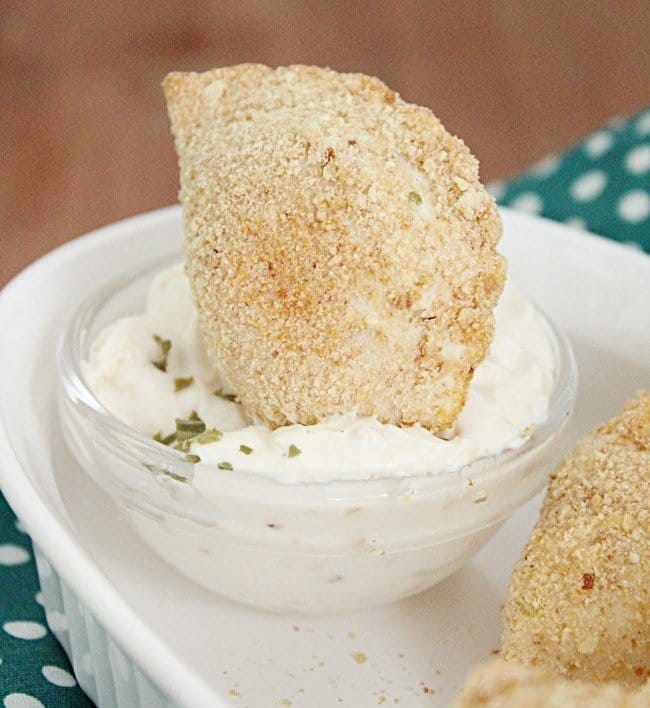 Your Ingredients List + A Few Notes:
Pierogies: Any flavor/brand will work. Let them defrost for about 30 minutes before adding the eggbreading. They don't have to be completely thawed, but, it will make the breading/egg mixture stick better.
Milk: I've used skim milk, whole milk and even almond milk with these. They all will work fine.
Bread crumbs
Grated Parmesan cheese
Dried oregano
Salt/pepper
As for dipping, we sided ours with Creamy Garlic Dressing, but, you can also use plain sour cream ( or plain Greek yogurt) as your dip!