Tender, flavorful pork baked right along side with tiny potatoes and fresh green beans. Dinner in one pan and under an hour!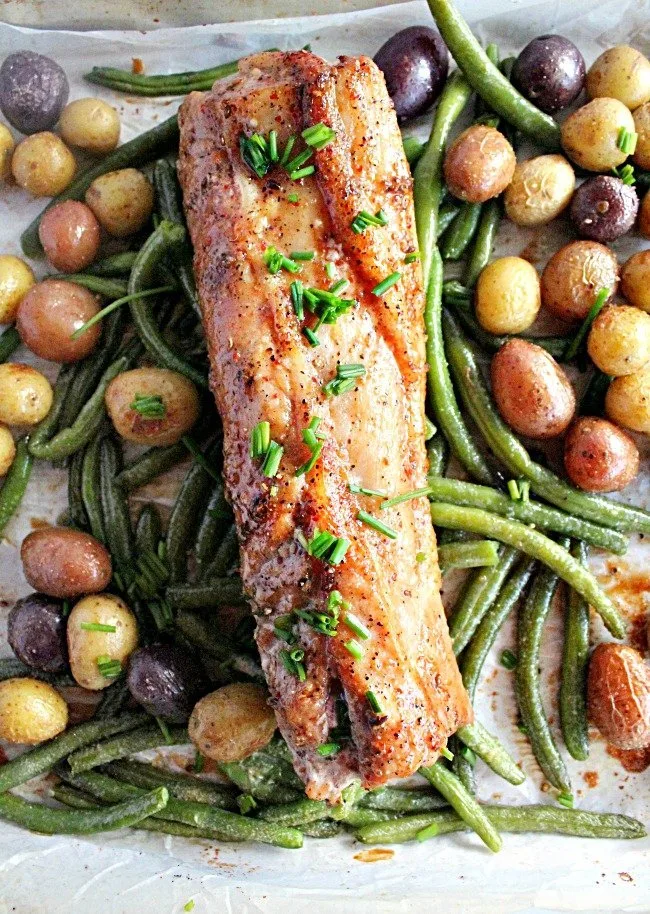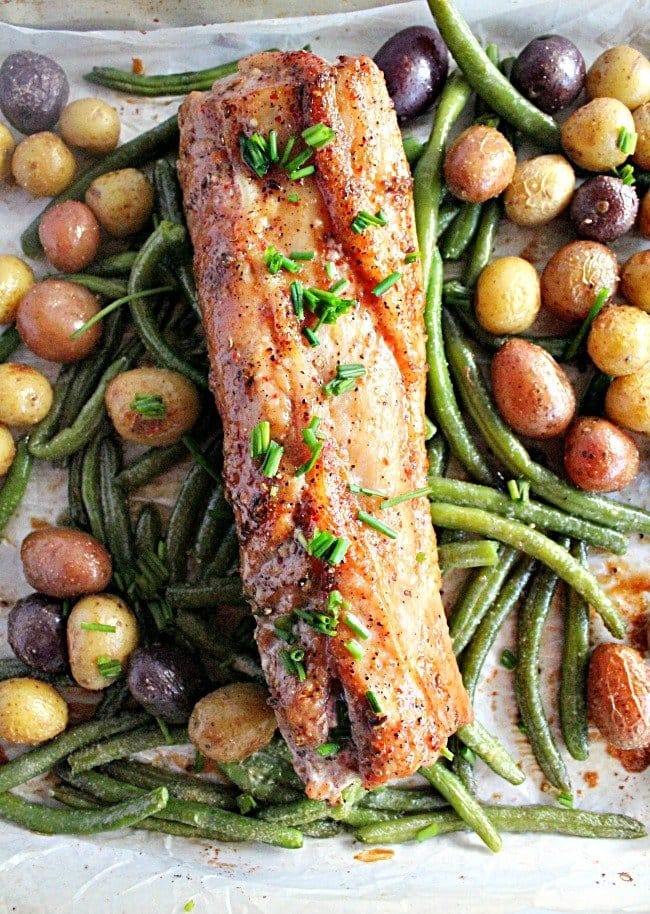 If you have read my blog for even a short amount of time, you know that one of my favorite ways to make dinner is making the whole dinner in one pan. This includes the meat, a starch and a veggie.
One of my favorite one pan meal is Sheet Pan Sausage Potatoes and Green Beans. This one is quite similar, but, a instead of sausage, we are making pork tenderloin. Very yummy stuff.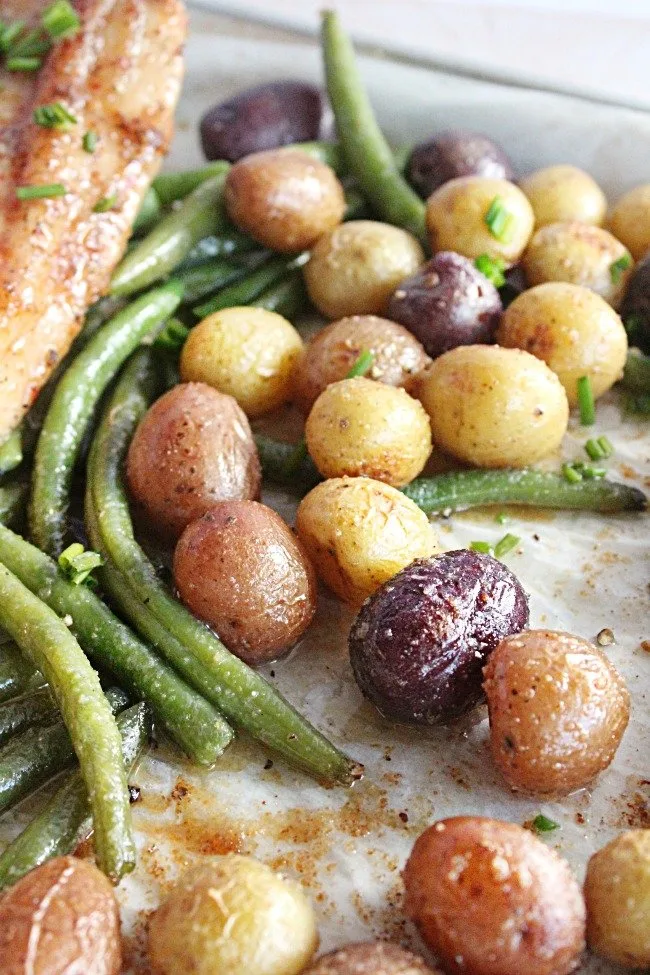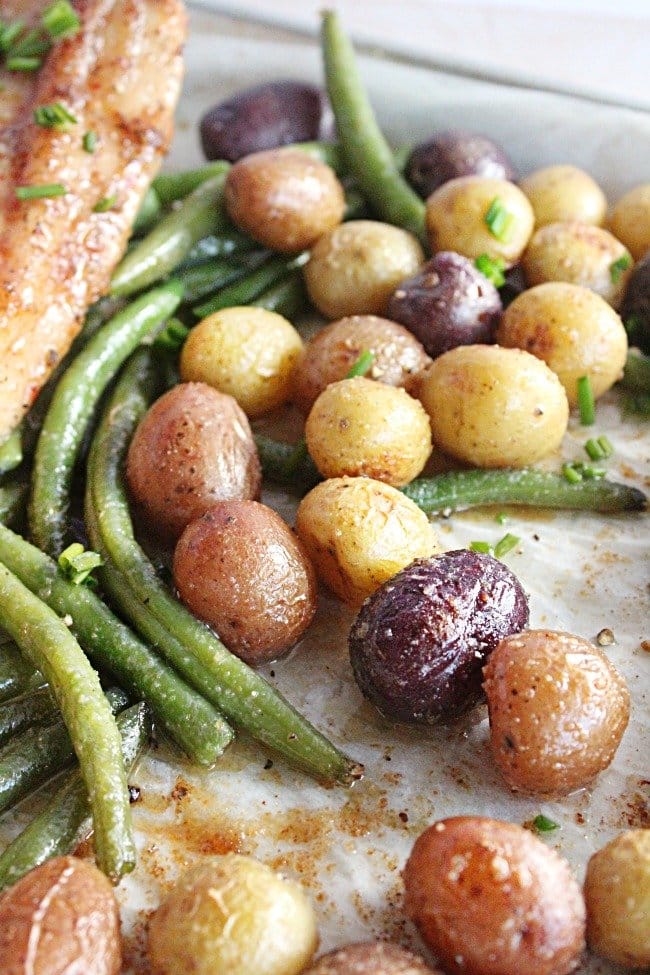 The Ingredients List:
Boneless pork tenderloin
Small potatoes
Fresh green beans
Brown sugar
Garlic powder + Onion powder + Salt/Pepper
Melted butter
Chives
Pork Tenderloin: I made a 1.25 lb boneless pork tenderloin. Depending on the size/thickness of your pork, your cooking time may differ from what is listed below in the recipe card. Check the internal temperature of the pork before eating and make sure it's at least 140 degrees.
Dried Spices: Go with your own amount when it comes to garlic, onion, salt and pepper. I don't like to give a specific measurement on these types of things, because, it really is a personal preference. If you need a starting guide, I used a few cracks of black pepper, a dash of salt and about a teaspoon each of garlic and onion powder.
Potatoes: I love the Little Potato Company and used a 1.5 lb bag of their terrific trio baby potatoes. Go with your favorite potato combo, but, stick with a small size for accurate cooking time. If needed, you can use larger potatoes and chop them into quarters before coating them in oil.
More One Dish Dinners: