Crunchy ravioli made quickly in your air fryer or oven. Serve it for dinner, as a side dish or lunch!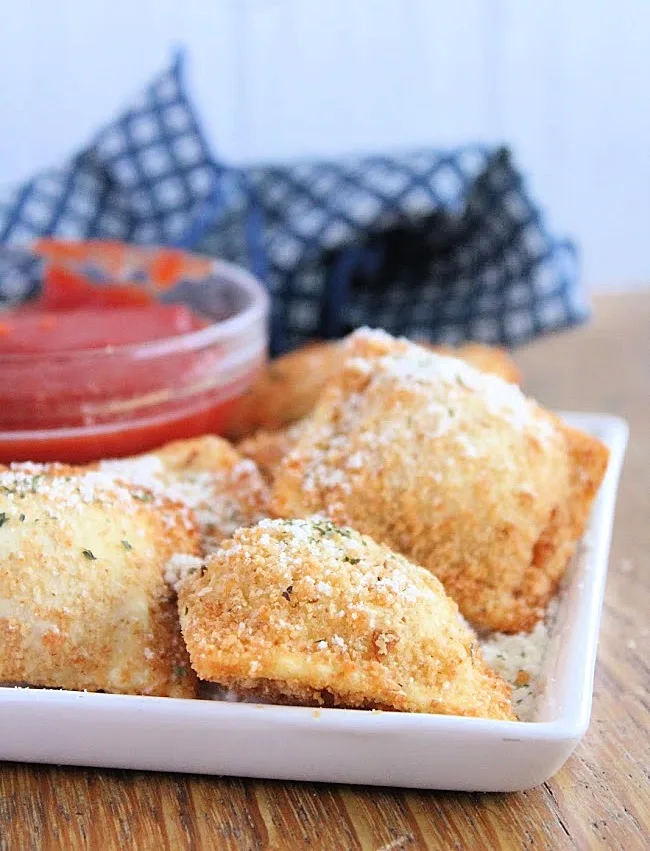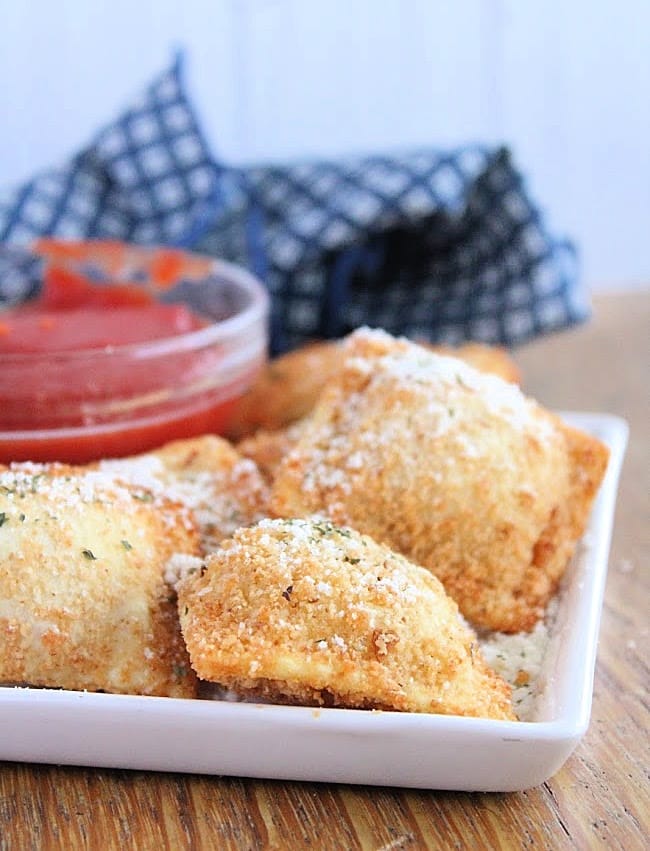 Once you have tried breaded ravioli, the regular boiled version will be a thing of the past! You can still pick your favorite brand and flavor, but, it will have an extra crunch that is just so very good.
Ingredients Needed:
Ravioli
Bread crumbs
Italian salad dressing
Grated Parmesan cheese
Dried oregano
Garlic powder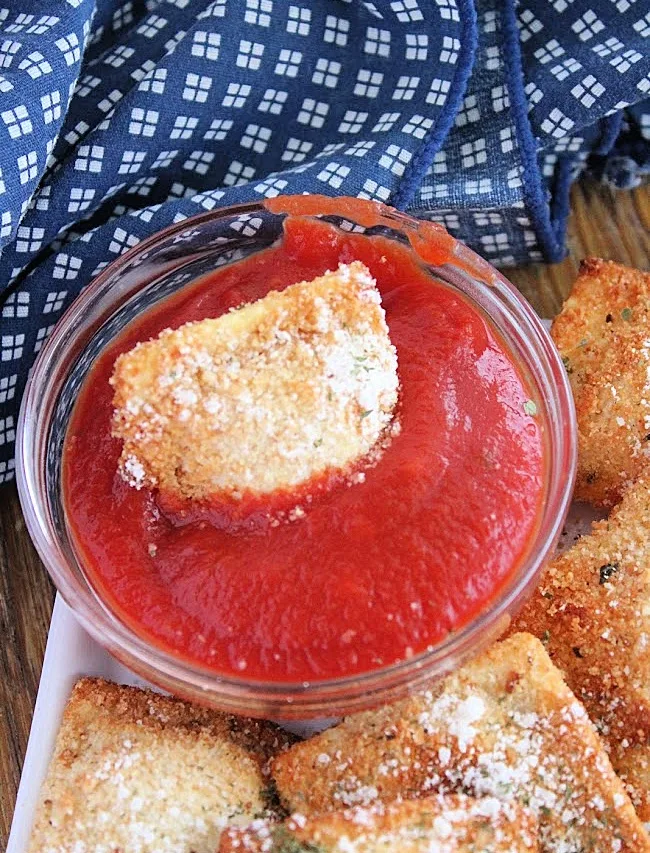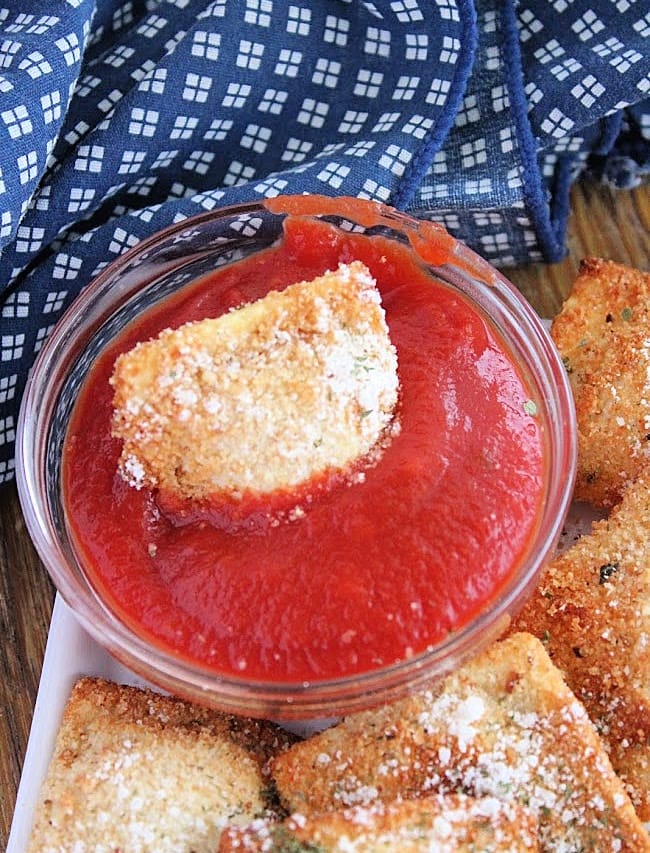 Ravioli: Fresh or frozen will work. If you do decide to go with frozen, they need to come to room temp before adding the breading. The breading will stick much better when they are softer.
Italian Salad Dressing: Any brand will work, but, stick with a oil based dressing, not, a cream. If you don't want to use the dressing, you can use an egg as a replacement. Simply whisk it a bit before dipping.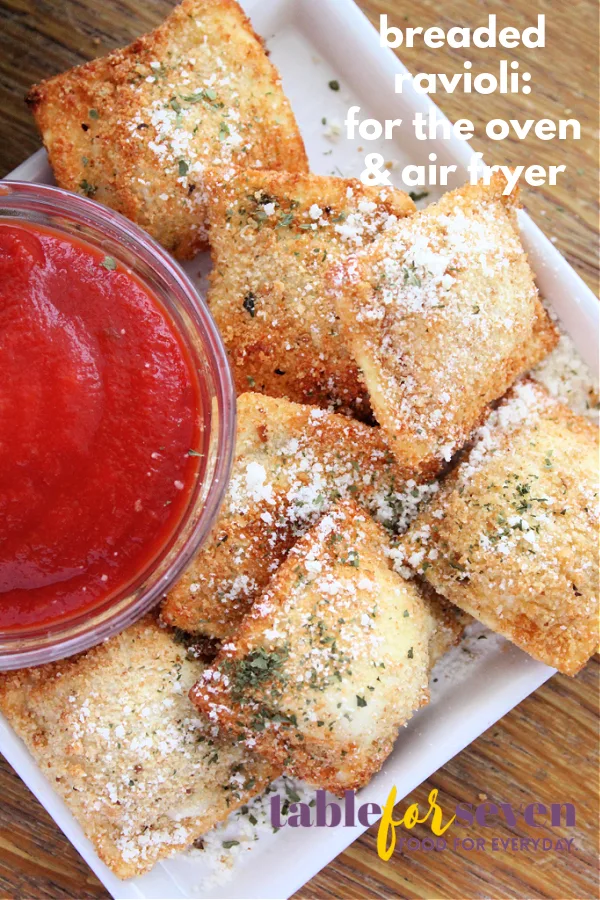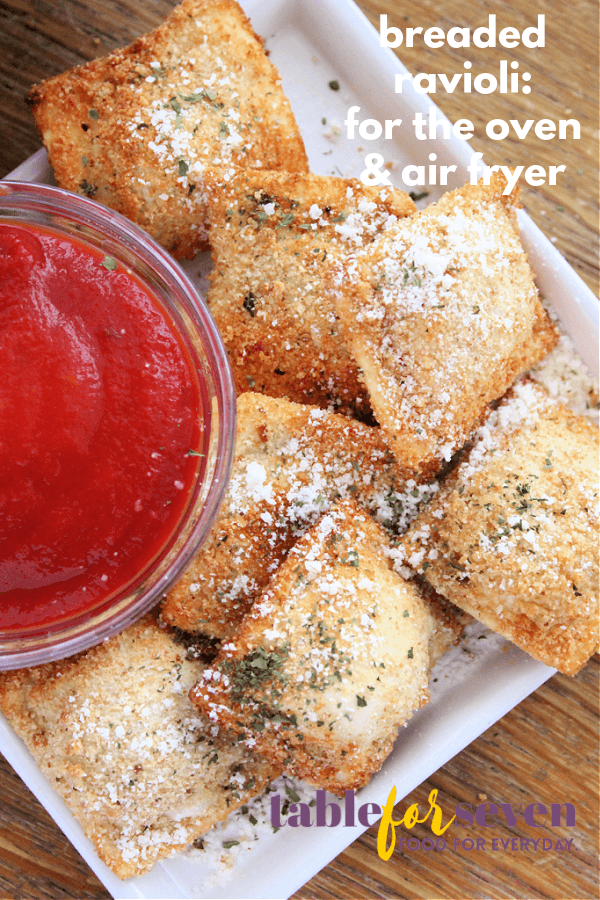 A few more notes:
Serve your breaded ravioli with a side of homemade pizza sauce.
When adding your ravioli to the air fryer basket, work in batches. Don't overcrowd it!
Store any leftovers in a covered container in the refrigerator. You can also freeze any leftovers. Keep them in a freezer safe container (with cover) or bag. When you are ready to eat, reheat them in your oven. You could reheat in the microwave, but, they may not keep their crunch.
Cooking time may vary, depending on your air fryer. For your first batch, cook just 1 or 2 ravioli to test.