Simple and versatile! Make your pizza sauce homemade and don't worry about buying the jar stuff anymore.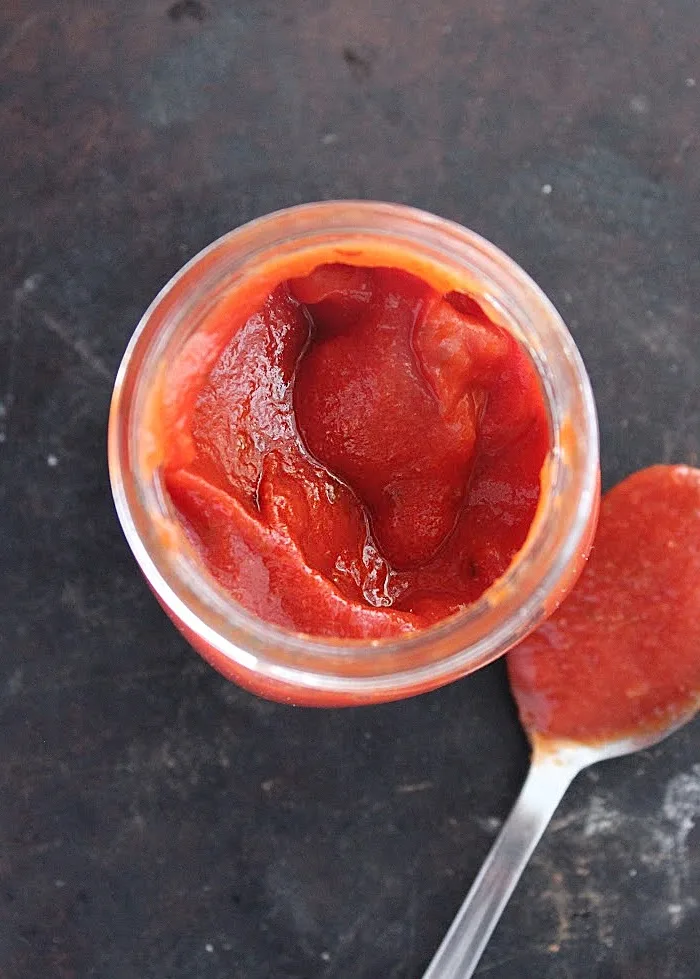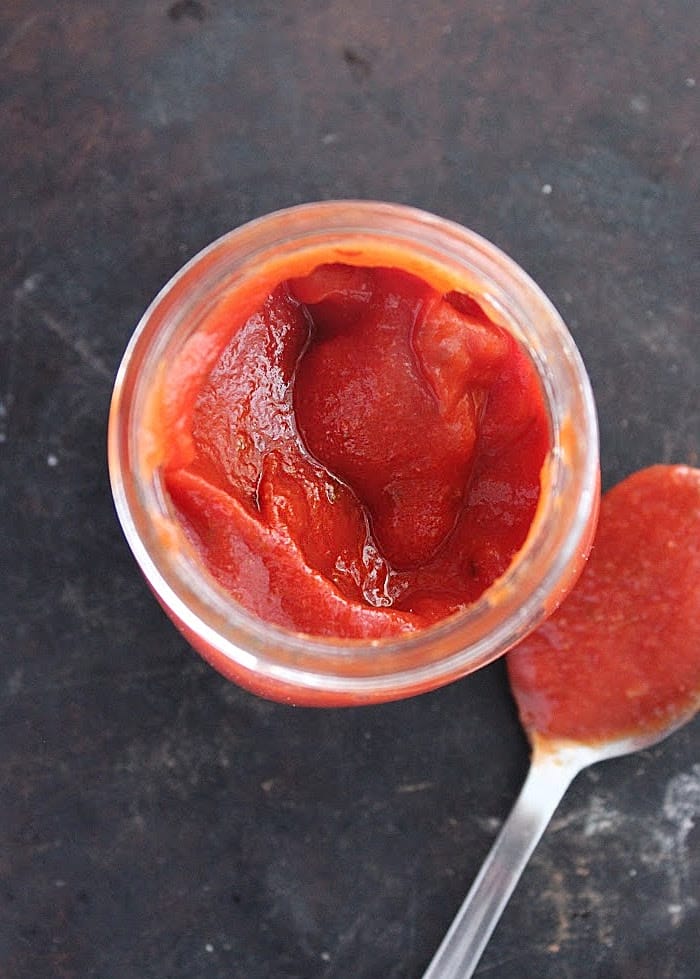 Does your family consume as much pizza as mine does?
Whew..we eat it a bunch. Mostly homemade, but we do get take-out when cooking is the last thing in the world that is going to happen in my kitchen.
To go along with the homemade pizza, we have homemade sauce. Now, I try and make as much homemade foods/sauces as possible. But let's face it, life sometimes gets ahead of you and picking up a jar of pizza sauce is just easier.
However, this sauce is very easy to toss together. You can also make yourself a big batch and freeze it for later. A great way to save yourself a trip to the store and save a little money. 👍
Pin it for Later:
Ingredients Needed:
Tomato sauce
Tomato paste
Minced garlic
Onion powder
Oregano
Red pepper flakes
Brown sugar
Salt/Pepper
Brown Sugar: If desired, you can use regular white sugar or coconut palm sugar as a replacement.
Dried Spices: Feel free to increase/decrease the amounts of dried spices in the recipe to fit your personal taste.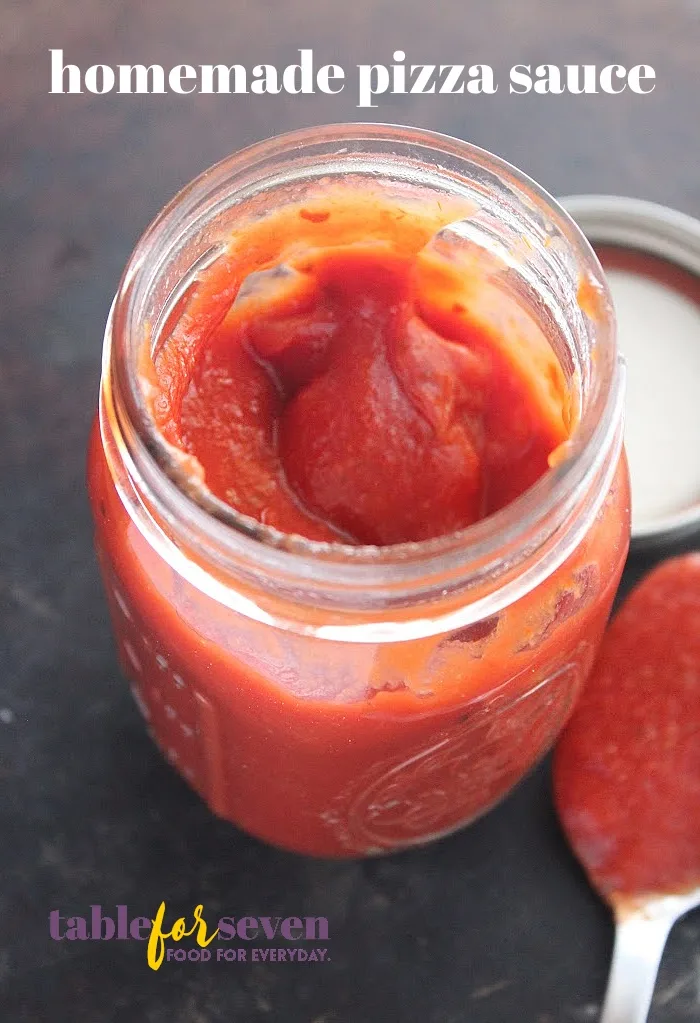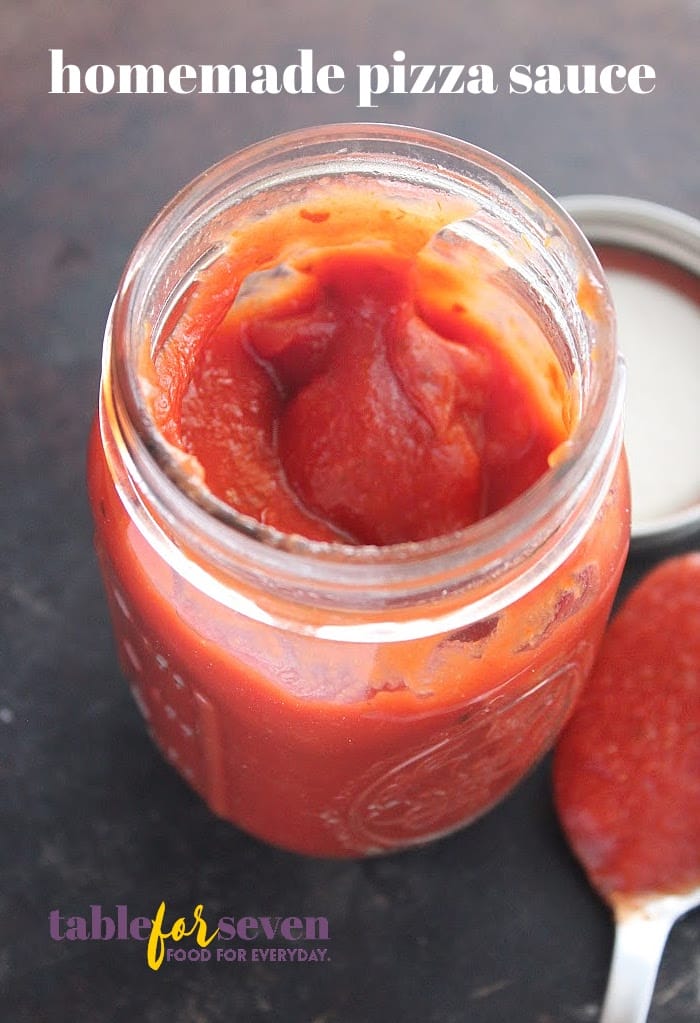 Storage for Homemade Pizza Sauce:
For the Refrigerator: Keep any pizza sauce in a jar with a tight seal. Use it within 2 weeks.
For the Freezer: Let the sauce cool completely. Store the cooled sauce in a freezer safe covered container/jar/storage bag. Be sure all the air is removed before sealing. It will be good for at least 4-6 months.
Use Your Pizza Sauce: