Pizza Meat Loaf – Give your meatloaf a kick! The great flavors of pizza packed into your not so average meatloaf.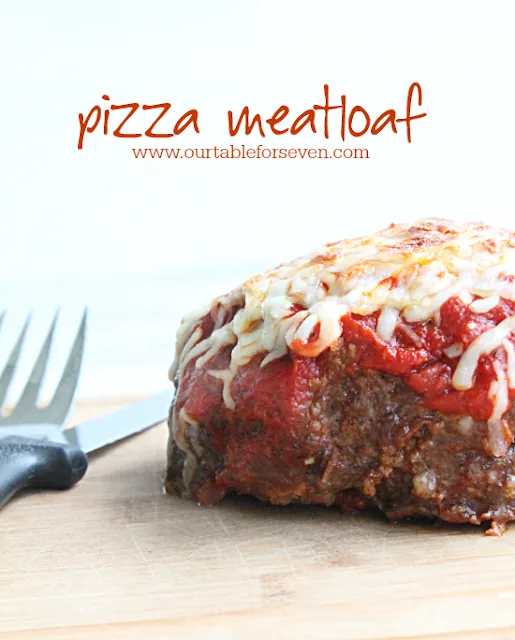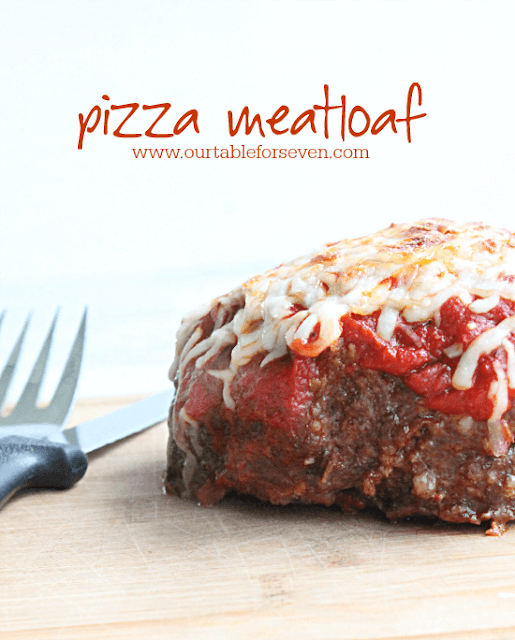 Meatloaf can be a seriously boring thing to eat for dinner. It's just sort "meh". Well, not anymore! This meatloaf has a bit of a kick and is not your average boring meatloaf.
A nice onion flavor, smooth pizza sauce and melted cheese. What could be better?
Ingredients Needed:
Ground beef
Minced onion
Garlic powder
Pizza sauce
Mozzarella cheese
Bread crumbs
Egg white
Can I Use Ground Turkey Instead?
Yes. Ground turkey will also work for this meatloaf. I would recommend cutting your cooking back by about 5 minutes. Ground turkey has less fat than ground beef and cooking it too long may dry it out.
Minced Onion: If desired, you can use fresh onions. Simply chop them up and add them to the mix.
Pizza Sauce: Want to make it homemade? It's easy! Find out how.
Pin it for Later:
A few notes:
This recipe can easily be doubled. You can either make a larger meatloaf or make two loaves.
Cooking time could vary, depending on the size/thickness of your loaf. The internal temperature should be at least 160 degrees when it's done.
Freezing:
Mix the meat and other ingredients and form into the loaf. Do not top with cheese or sauce. Wrap the uncooked loaf in plastic warp or parchment paper. Then, wrap in foil. Store it in a freezer safe, covered container/storage bag until your are ready to cook. It will be good for 3-4 months.
When you are ready, let it defrost, then, cook as noted in the recipe.
Side Dishes for Your Pizza Meatloaf:
Mashed Potatoes
Cheddar Biscuits
Your favorite pasta