Breakfast Wonton Cups are an easy, versatile breakfast at home or on the go!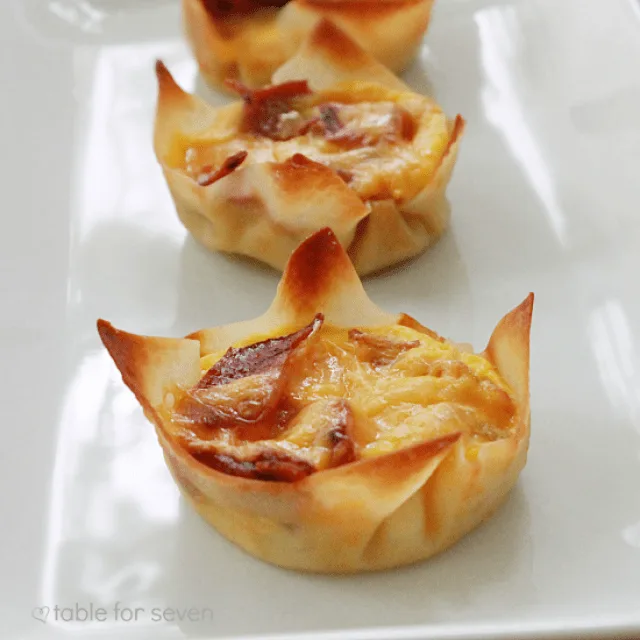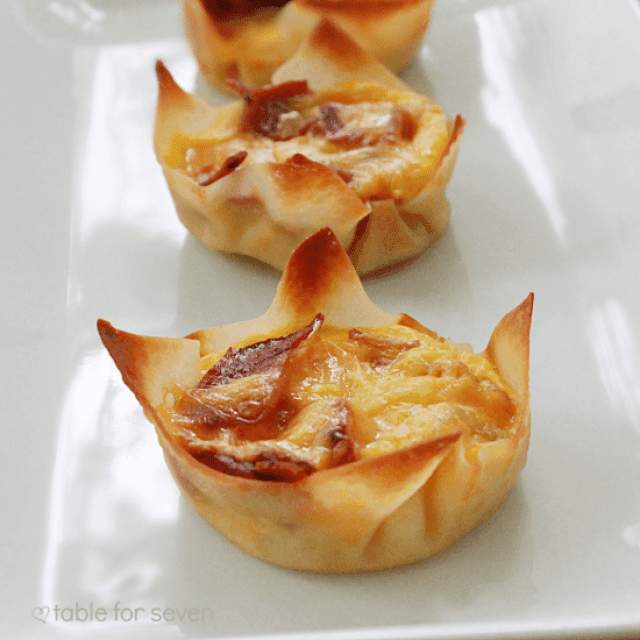 Wonton wrappers and egg roll wrappers are awesome, aren't they? You can fill em' or stuff em' with all types of ingredients from sweet to savory and bake them up pretty darn quickly.
Ingredients Needed:
Wonton wrappers
Eggs
Frozen hash browns, thawed
Cheese ( go with your favorite!)
Cooked bacon
Our breakfast wonton cups are filled with egg, hash browns, cheddar cheese and turkey bacon. But, you can fill them up with anything your heart desires!
A Few Ideas:
Egg whites
Chopped peppers
Chopped tomatoes
Fresh herbs