Skip the griddle and make your french toast right in the waffle iron! Perfect for breakfast, brunch or dinner.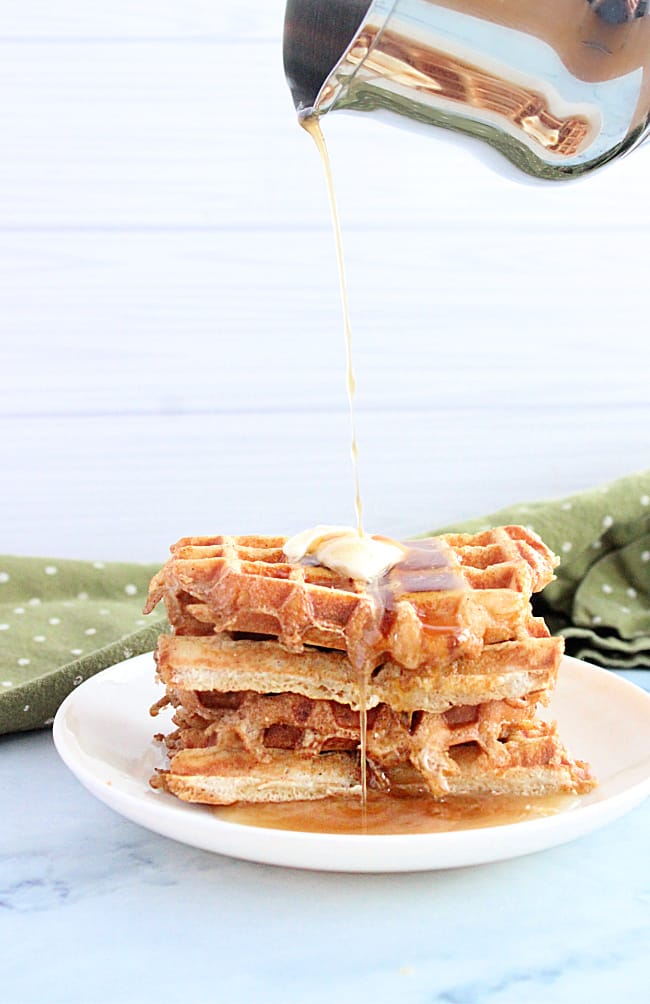 Crunchy waffles with a decadent french toast taste? Yes…best of both worlds!
Ingredients Needed:
Eggs
Whipping cream
Ground cinnamon
Ground nutmeg
Thick slices of bread
No whipping cream on hand? Use regular milk instead.
Bread: I like to use a good, thick bread for french toast. Our favorite is Sara Lee Artsano Bakery Bread, but, of course, go with your preferred bread. If you do go with a thinner bread, be sure to adjust your ingredients and cooking time.
Can these be frozen? Yes. Keep them in a freezer safe container (with lid) or bag. When you are ready, just reheat in the toaster. They will be good for a few months in the freezer.
Cooking Time: I cooked ours at medium heat ( #2 on the controls). However, cooking time is going to vary, depending on your waffle iron, the thickness of your bread and how brown you prefer your french toast.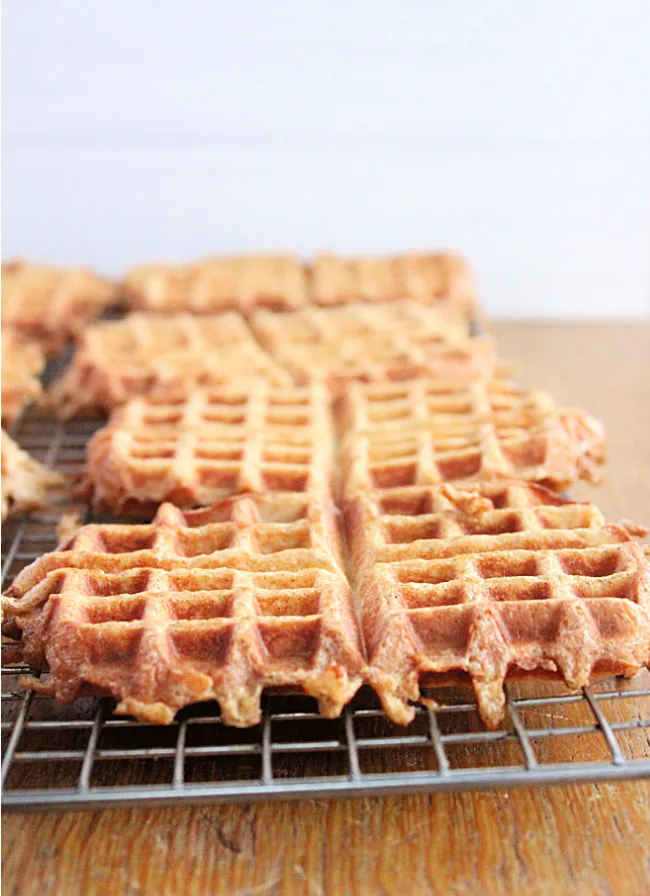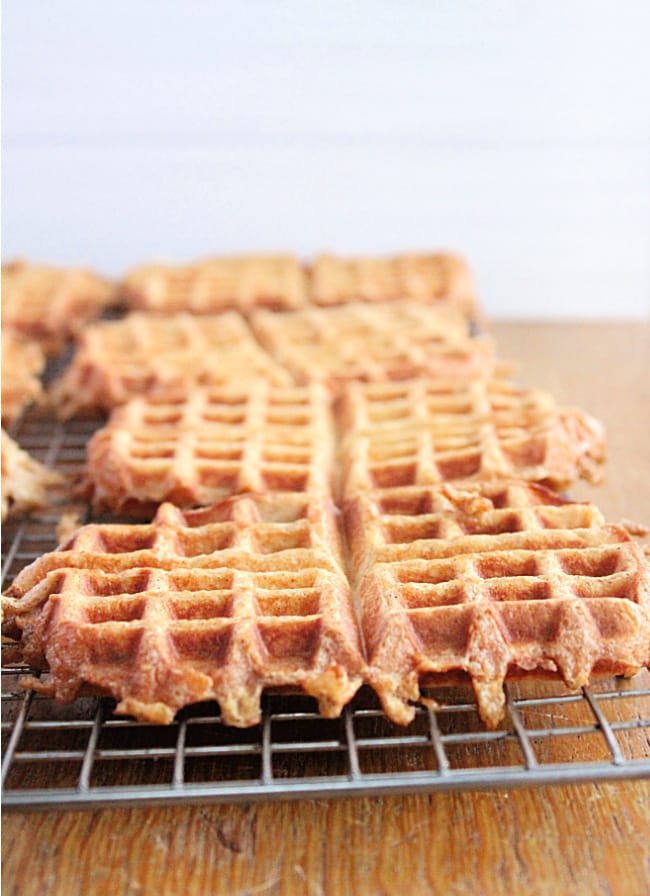 How to Make:
First, whisk together cream, eggs, nutmeg and cinnamon.
Then, dip a slice of bread into the mixture. Coat it well, but, don't get it too soggy. If your bread is really drenched, shake off any access before adding it to the waffle iron.
Preheat your waffle iron and spray with non stick cooking spray.
Then, place dipped piece of bread on to the iron.
Cook desired/recommended amount of time.
Topping Ideas: