Classic french toast with a decadent chocolate filling and covered in a simple homemade strawberry syrup.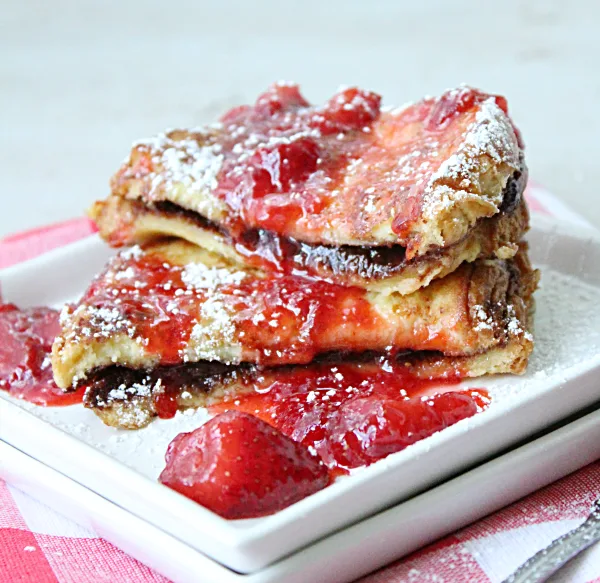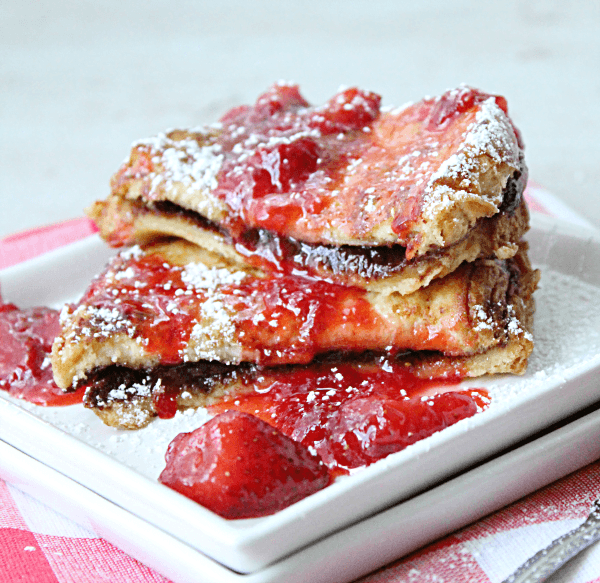 Ingredients Needed:
Thick bread
Eggs
Milk
Vanilla + Ground cinnamon
Half/half
Chocolate chips
Butter or oil, for griddle
Strawberries
Sugar
Lemon juice
Powdered sugar, optional, for garnish
Bread: Go with a thicker bread, like a brioche, for this recipe. With the chocolate filling, you want a bread that will hold up well.
Strawberries: Fresh or frozen will both work.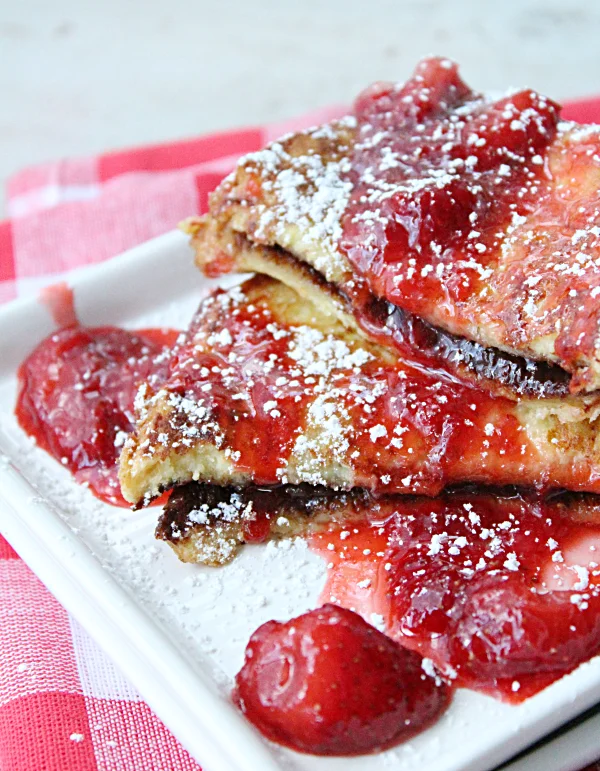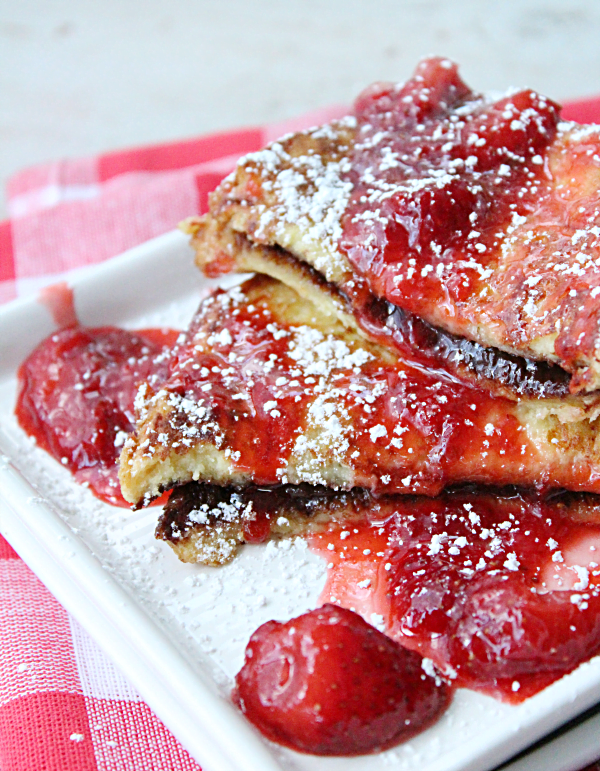 How to Make: (full instructions in recipe card)
First, whisk together the milk, eggs, cinnamon and vanilla. Set aside.
Melt chocolate and half/half in a saucepan or in the microwave. If you chose the microwave version, do this in 30 second intervals to prevent burning.
Spread a bit of the melted chocolate on top of a slice of bread. Top if off with another slice of bread, creating a sandwich.
Dip the entire sandwich in your milk/egg mixture. Then, cook on preheated griddle/skillet. Cook until both sides are brown.
Make Your Syrup: In a saucepan, mix together strawberries, lemon juice and sugar.
Over medium heat, continue cooking the mixture until the sugar is dissolved. Increase the heat, just slightly, and bring to a boil.
Let it simmer ( don't leave it unattended!) until the mixture is thickened. This should take about 10 minutes.
Let it cool about 5-10 minutes before using.
Storage: Keep any leftovers in a covered container in the refrigerator. The french toast will be good for about 2 days. The syrup for about a week.
More French Toast to Enjoy: