Thick, buttery french toast with a creamy cream cheese filling.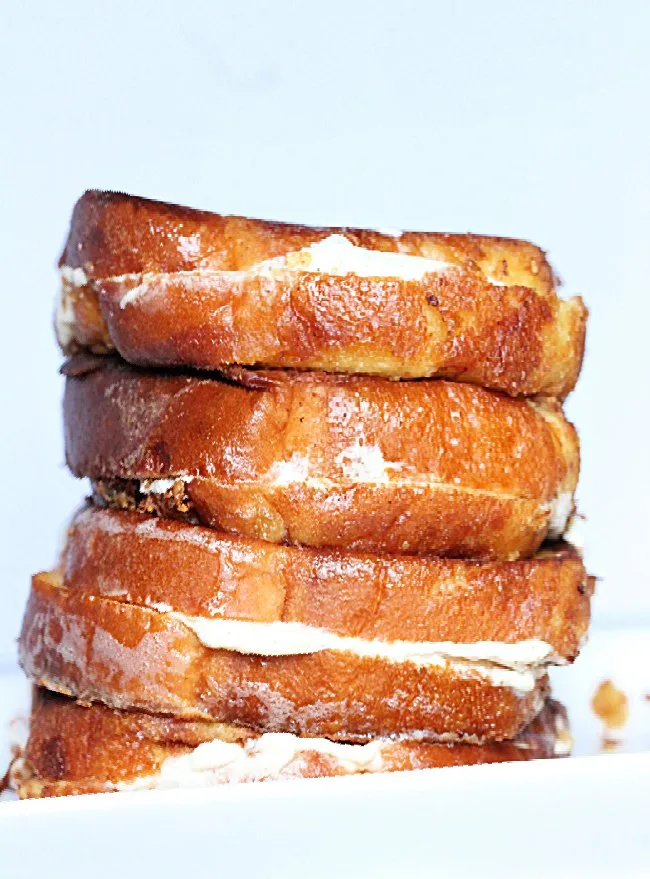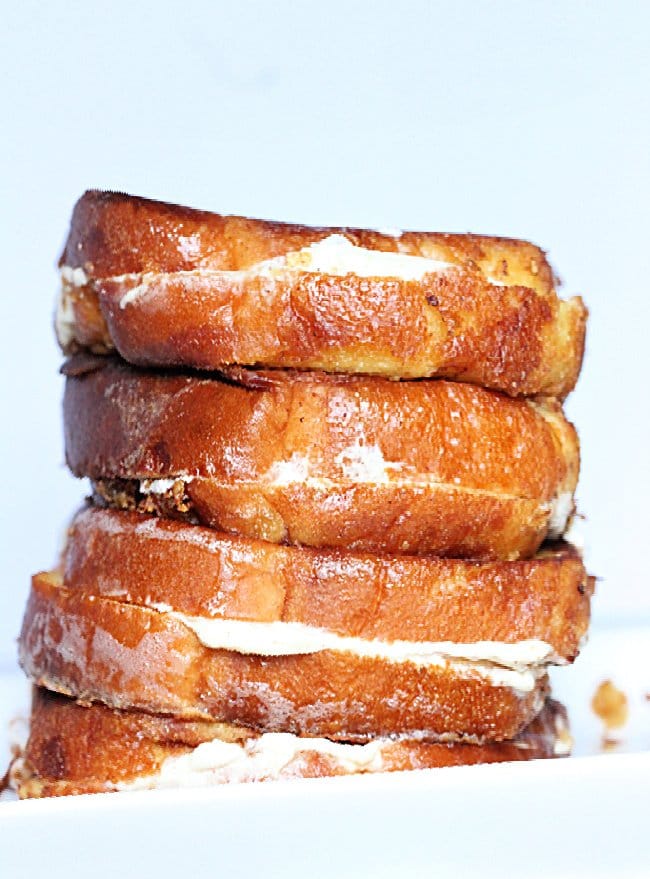 Have a little indulgence for breakfast – stuff your french toast with cream cheese.
It's pretty darn dreamy.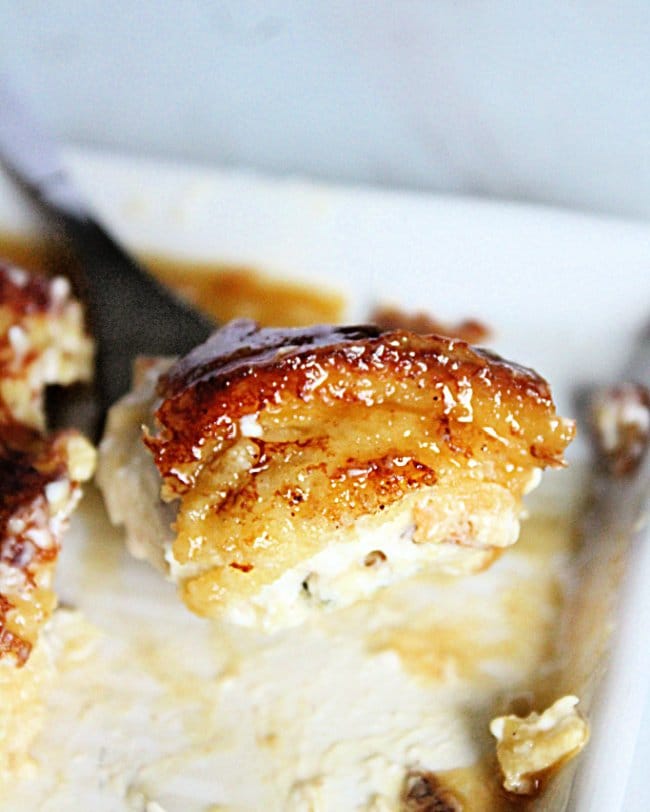 Ingredients List:
Bread: In my opinion, a thick bread is best for french toast, for example, a brioche. However, use your favorite bread when it comes to making french toast.
Eggs
Milk
Ground cinnamon
Vanilla
Powdered sugar
Cream cheese: For this recipe, I like to use the whipped variety of cream cheese. It spreads on much easier than the block. Be sure to let it come to room temperature before using.
Butter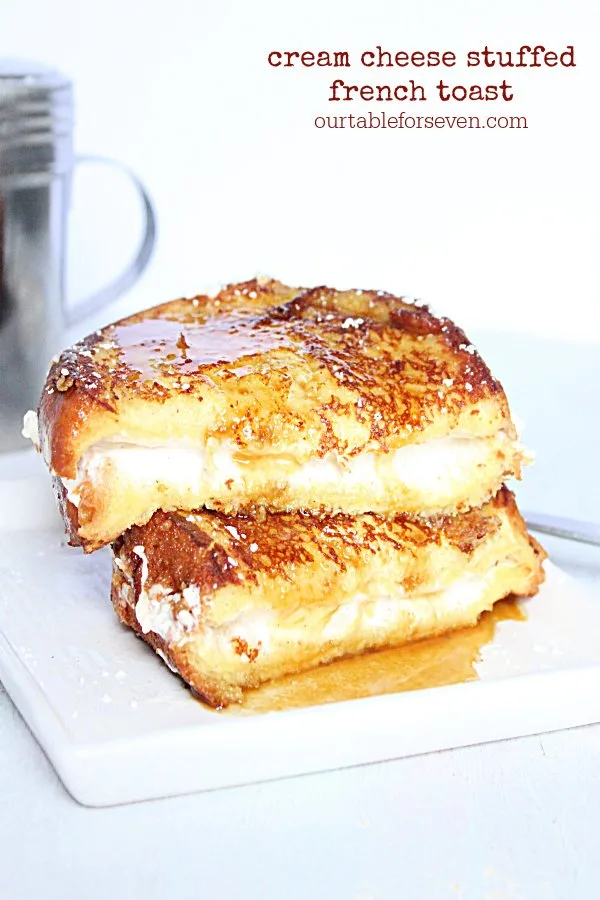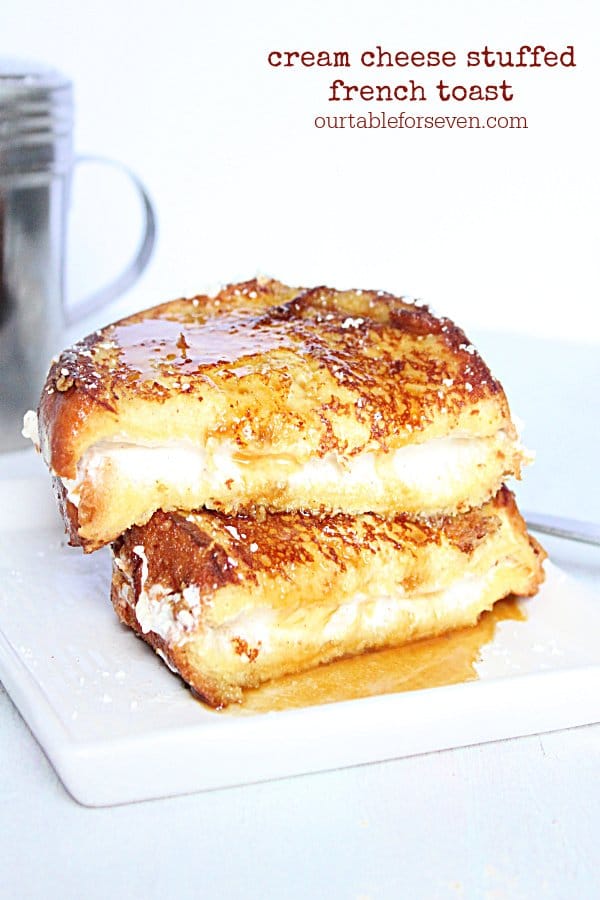 How to Stuff Your French Toast with Cream Cheese:
First, make your filling. Then, whisk together the egg/milk mixture for the french toast.
Next, spread your desired amount of filling on one slice of bread. Use whatever amount you wish, but, don't go overboard. You don't want cream cheese filling taking over and giving your soggy french toast.
Top that with another piece of bread to create a sandwich. Dip that entire sandwich into the milk/egg mixture and shake off any extra.
Cook the entire sandwich in a preheated, butter coated skillet or griddle. Continue until both sides are browned. This should take approximately 3-4 minutes on each side, depending on your bread.
Last note: These are pretty filling. You many want to start off with a half of piece.
For the Love of Cream Cheese! Try these too: