Ham and Eggs Cups are the perfect portable breakfast! Easy baked ham cups filled with sharp cheddar cheese and scrambled eggs.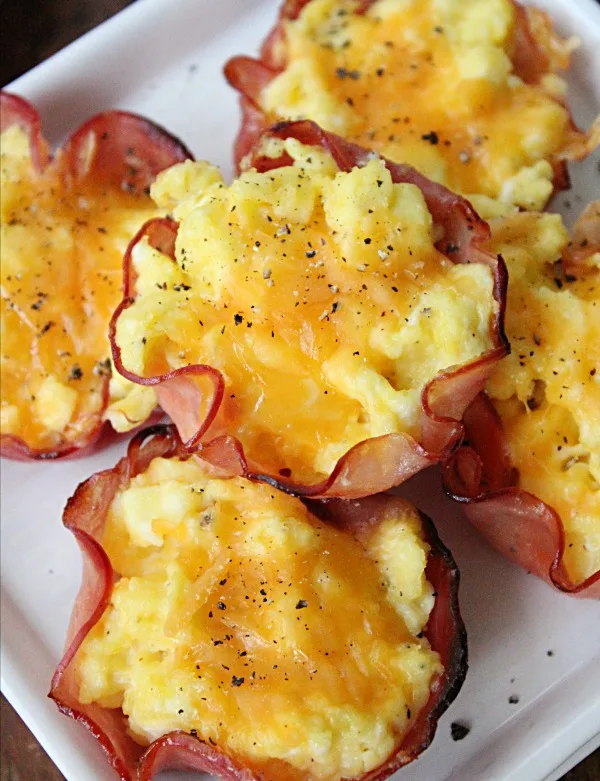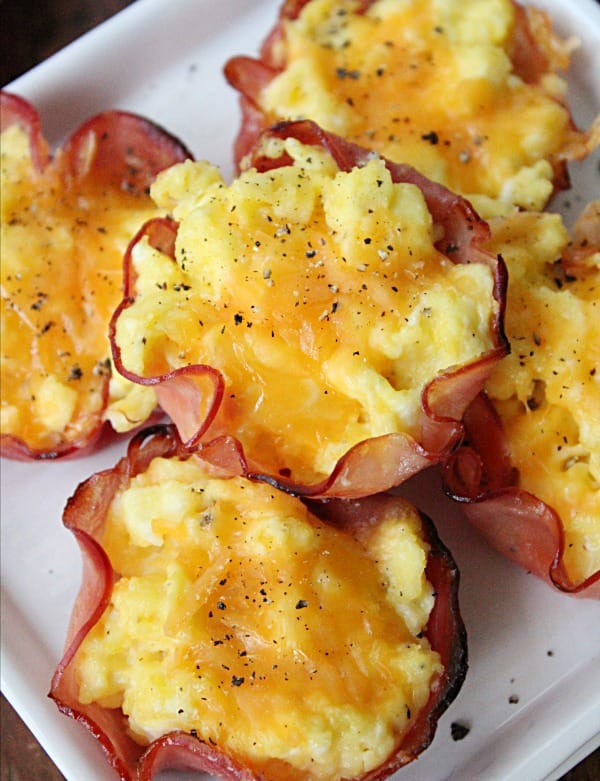 A few weeks ago, I included these handy ham and egg cups as a breakfast idea in one of the weekly meal plans posts.
It reminded me how long it has been since we've had them for breakfast around here! With that, I decided to re-shoot them and give another share to you guys.
These little cups are awesome!
Here is a breakdown:
Start with a slice of deli-style ham. Any type will work fine. Regular, honey, or whatever you wish. Be sure to spray your muffin pan first, then, line the bottom of the pan with a slice of ham.
In a skillet, scramble the eggs to your desired consistency. If you don't want to scramble your eggs, you can carefully crack an egg right into the ham cup instead. However, your cooking time will be a bit longer by a few minutes.
Top eggs with shredded cheese and black pepper. Usually, I top these with a sharp cheddar, but, mozzarella, Swiss or taco blend also taste great too.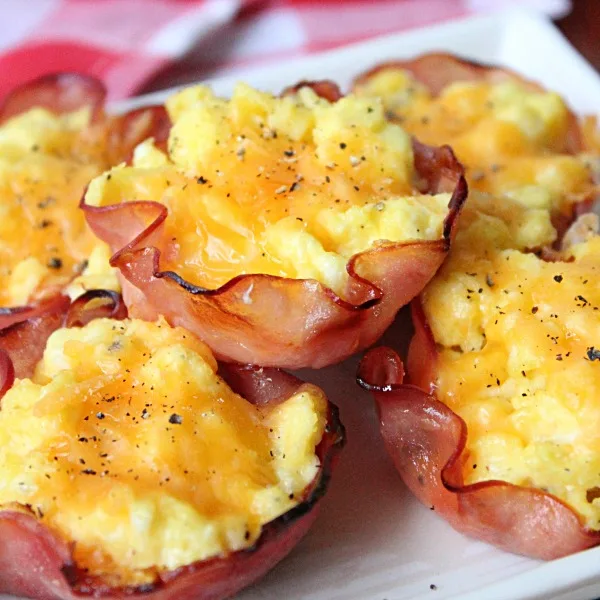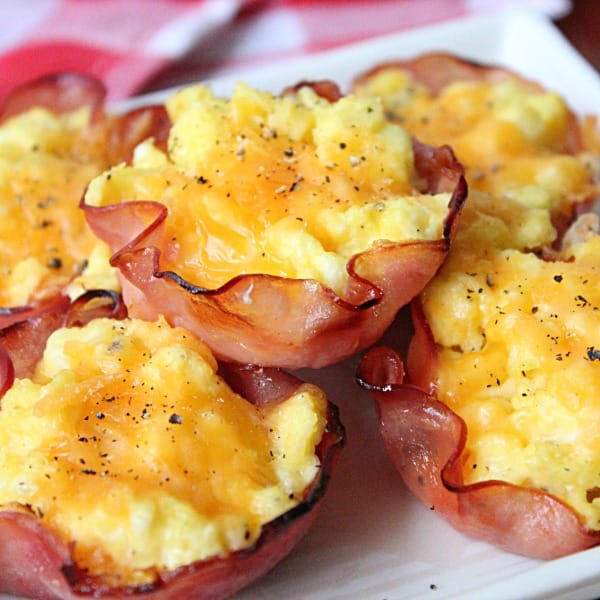 A slice of ham that is filled with scrambled eggs and cheese..all baked up in nice, portable, breakfast.
These Ham and Eggs Cups can be made to your preference ( consistency of eggs, cheese, etc) and are great to make, then, toss in the freezer. When you are ready for them, just heat in the microwave for a few seconds and they are ready to go.
Easy peasy 🙌