Make a great quick dinner! They are also perfect for parties, lunch, potlucks or an appetizer.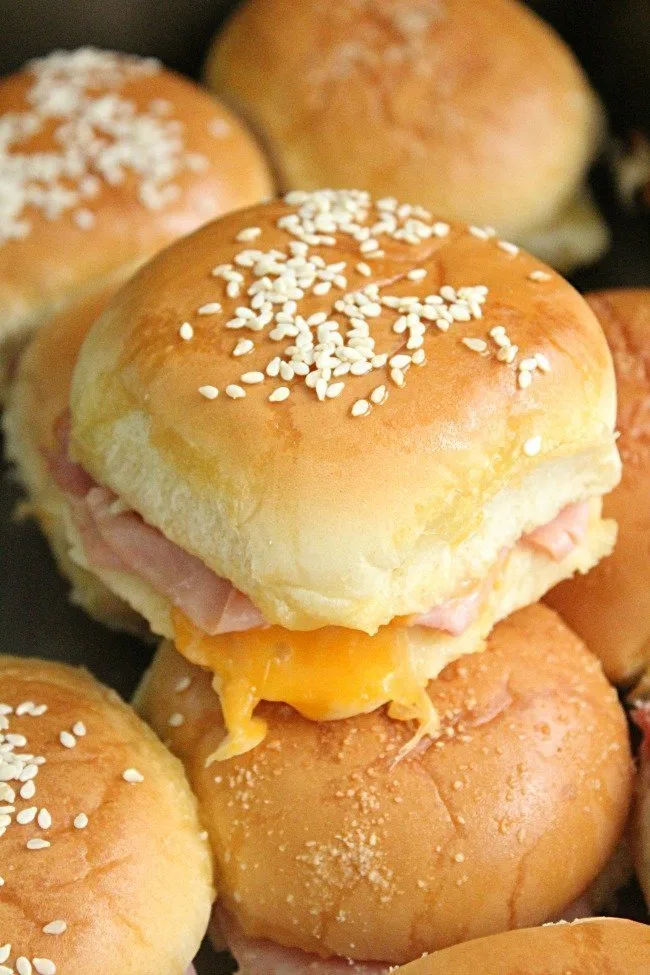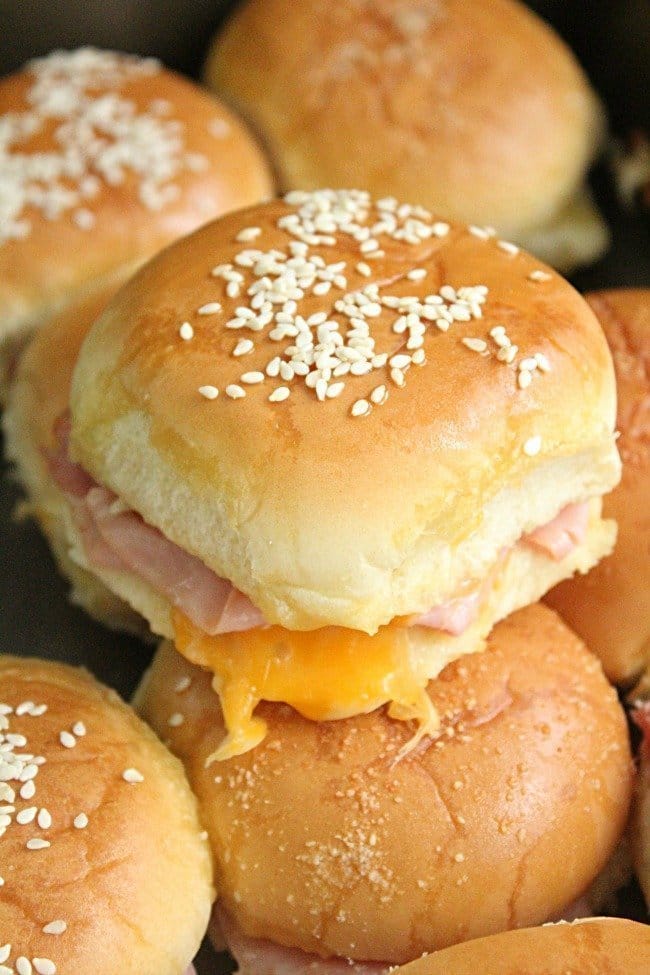 Sometimes, a meal just needs to be easy.
Plus, quick. Plus, easy clean up. Don't forget, it has tastes good.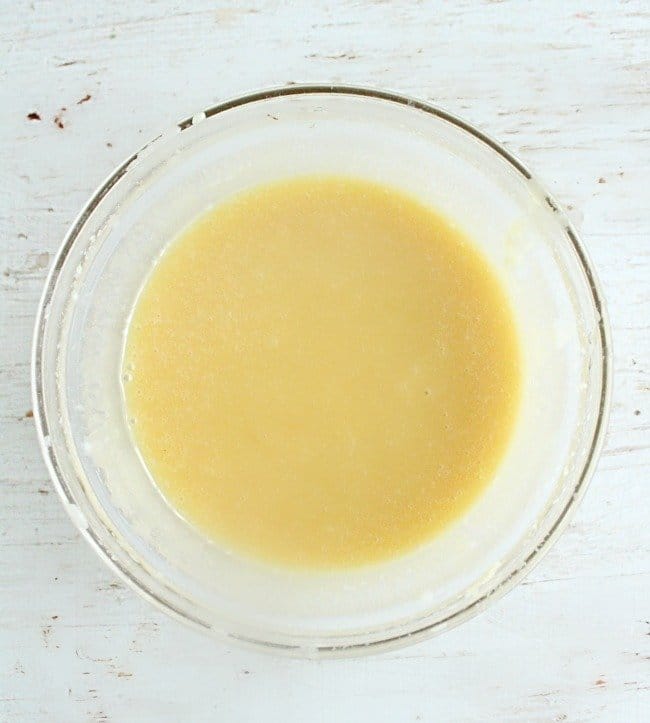 Oh..hey! I have just the thing for that- – – Mini sandwiches ("sliders") topped with a perfectly smooth honey mustard sauce, sharp cheddar cheese and deli ham.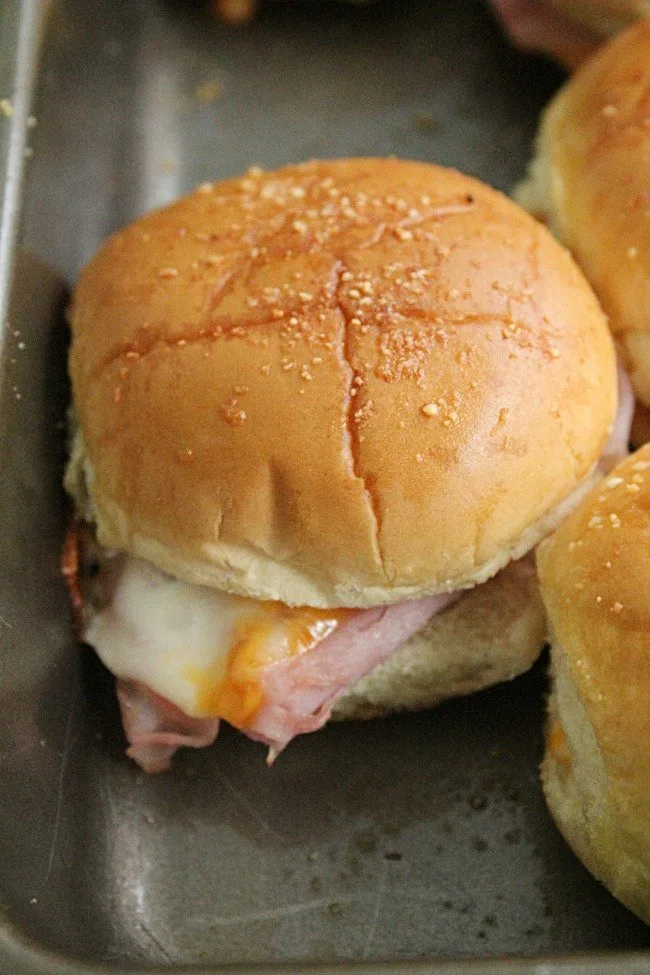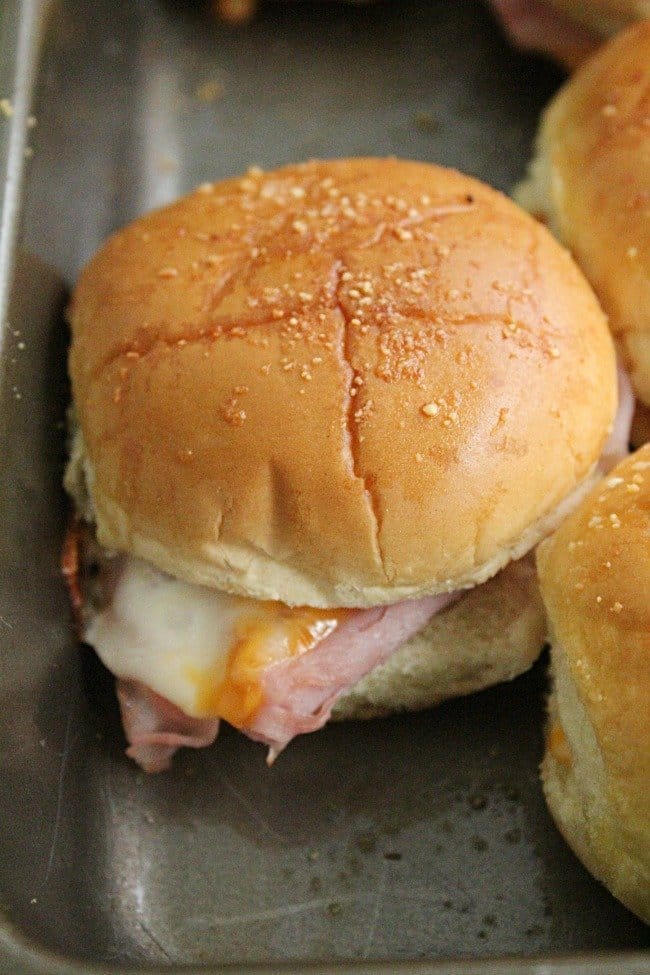 First, your honey mustard sauce: It's only 4 simple ingredients and takes maybe 5 minutes to make. Simply whisk everything in a bowl until smooth and you are done. (note: using homemade mayo for this is a great idea!) Be sure to store any leftover sauce in the fridge (covered) and use within 2 weeks.
Build Your Slider:
The Bun: Use a "slider" bun or at times, they are called "slammer" buns. They are essentially small hamburger-type buns. Find them in the bread section of your grocery store.
Next, spread the homemade honey mustard sauce on both sides of inside of the bun.
Ham & Cheese: I used sharp cheddar for some of our sliders and others were topped with a Colby jack. If you wish, Swiss, provolone, Colby or mozzarella will all work too. For the ham, I used a deli sliced honey ham. Use your favorite blend and brand.
Top with melted butter and a little crunch: I used two different toppings on ours. Some were sprinkle with grated Parmesan cheese, others with sesame seeds. This is optional, plain is also OK. Another option is topping with poppy seeds.
Bake: Lightly grease a 9 x 13 baking pan and bake just 10 minutes or until the cheese is melted.
Last note: If you don't want to spread the honey mustard directly on the sliders, make them without and serve the sauce on the side for dipping. It's yummy!