Cheesy mozzarella sticks made with egg roll wrappers and string cheese. Cooking them in your air fryer gives them a nice crunch and keeps them low in fat.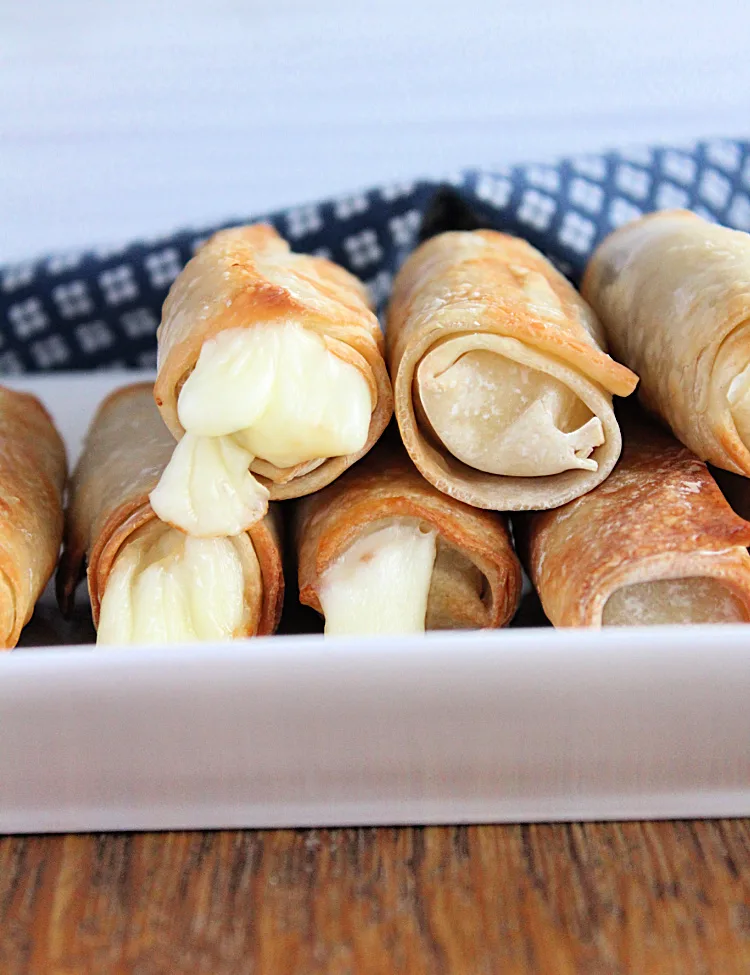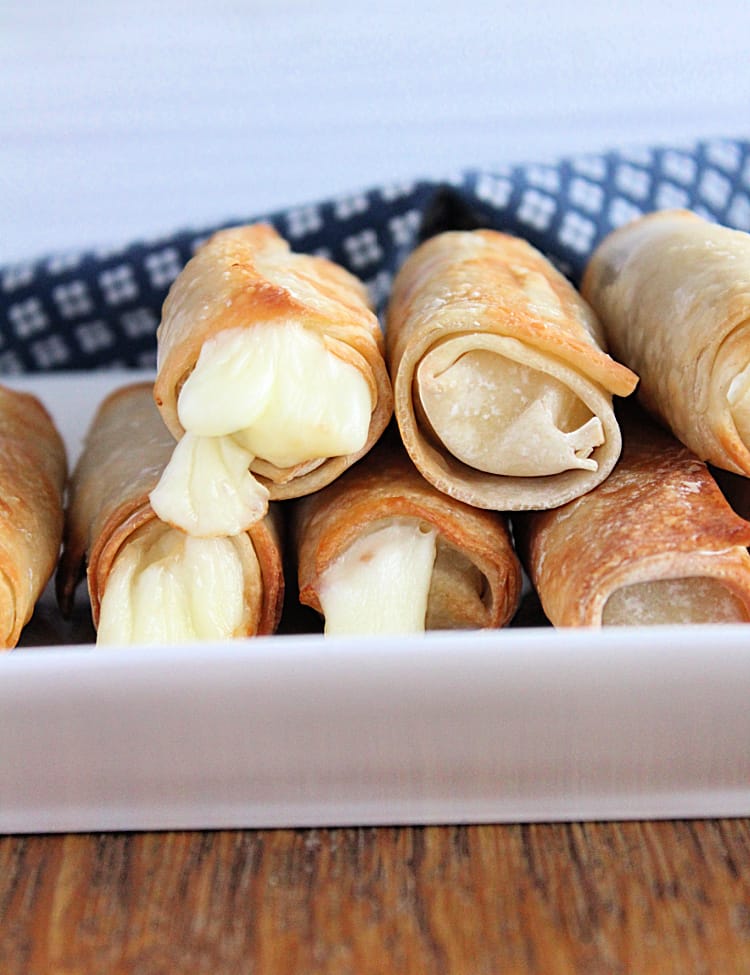 Each time that I use my air fryer, I like it more and more. In the past, making homemade mozzarella sticks were too messy ( cooked in oil) or never got enough crunch on them ( in the oven). Making them in the air fryer gives them a really nice crunch and of course, doesn't require any oil to clean up afterwards.
✔ Less clean up. ✔ Less fat. Sounds good to me. ✔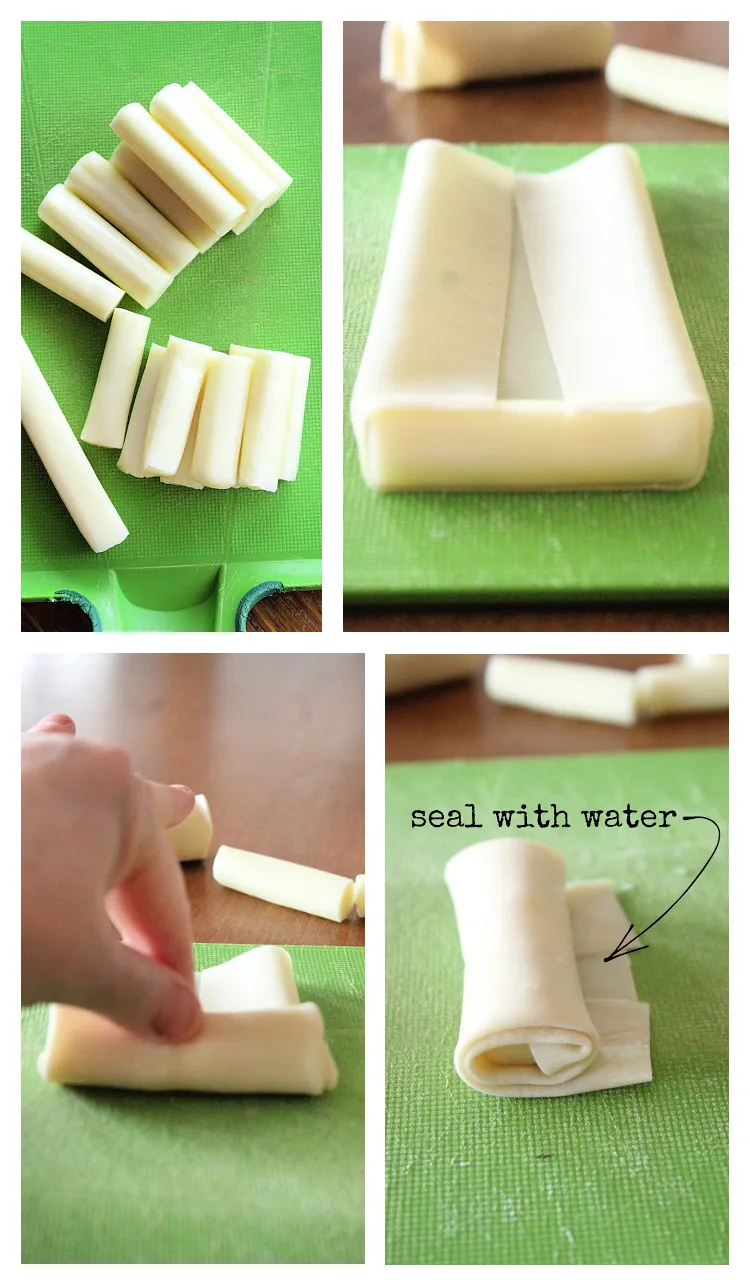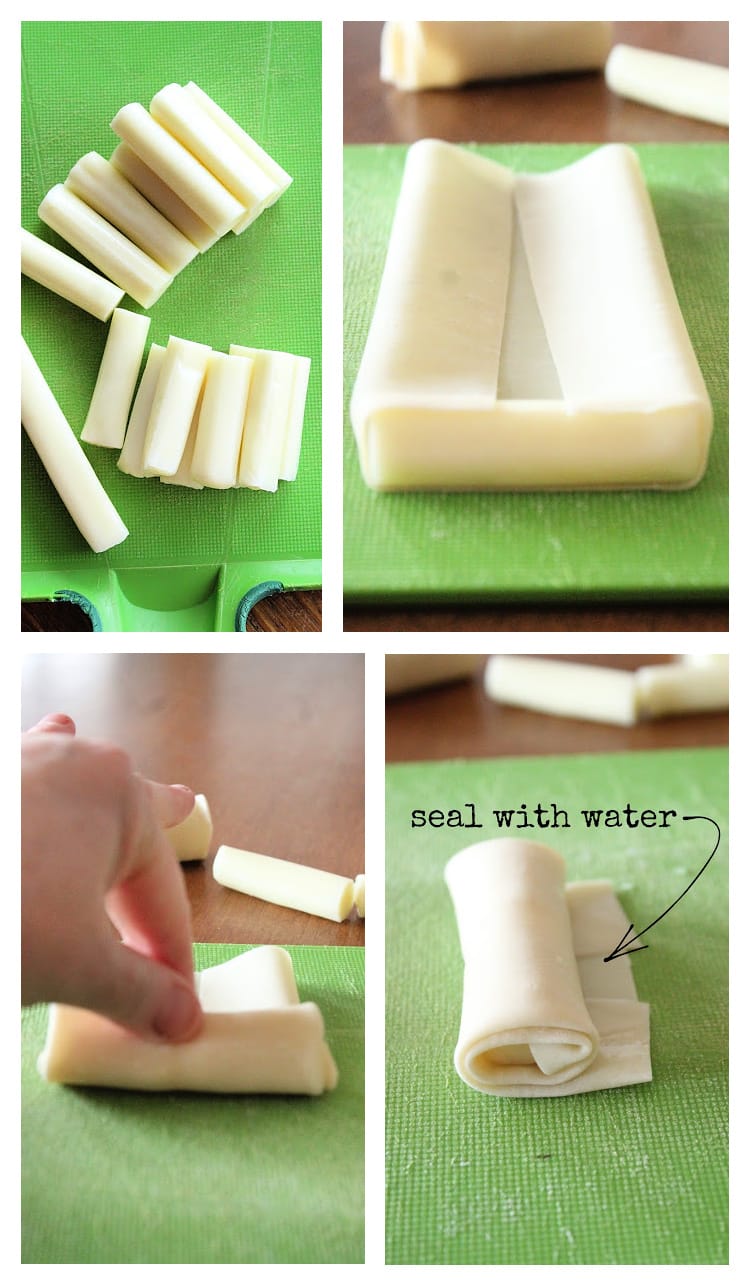 Ingredients Needed:
Mozzarella string cheese
Egg roll wrapper
String Cheese: Look for these in your regular cheese section. They usually come in a regular and low fat variety.
Egg Roll Wrappers: In most grocery stores, these are found in the produce section ( they are refrigerated). Just be sure to get egg roll wrappers and not wonton wrappers.
How to Make (detailed instructions in recipe card)
First, cut your string cheese in half.
Next, place a piece of string cheese at the top of the wrapper. Fold in the sides and roll the cheese into the wrapper. Seal the end with a bit of water.
After spraying your air fryer basket with non stick cooking spray, cook a few sticks for 5 minutes. Give them a light toss, then, cook an additional 2-3 minutes.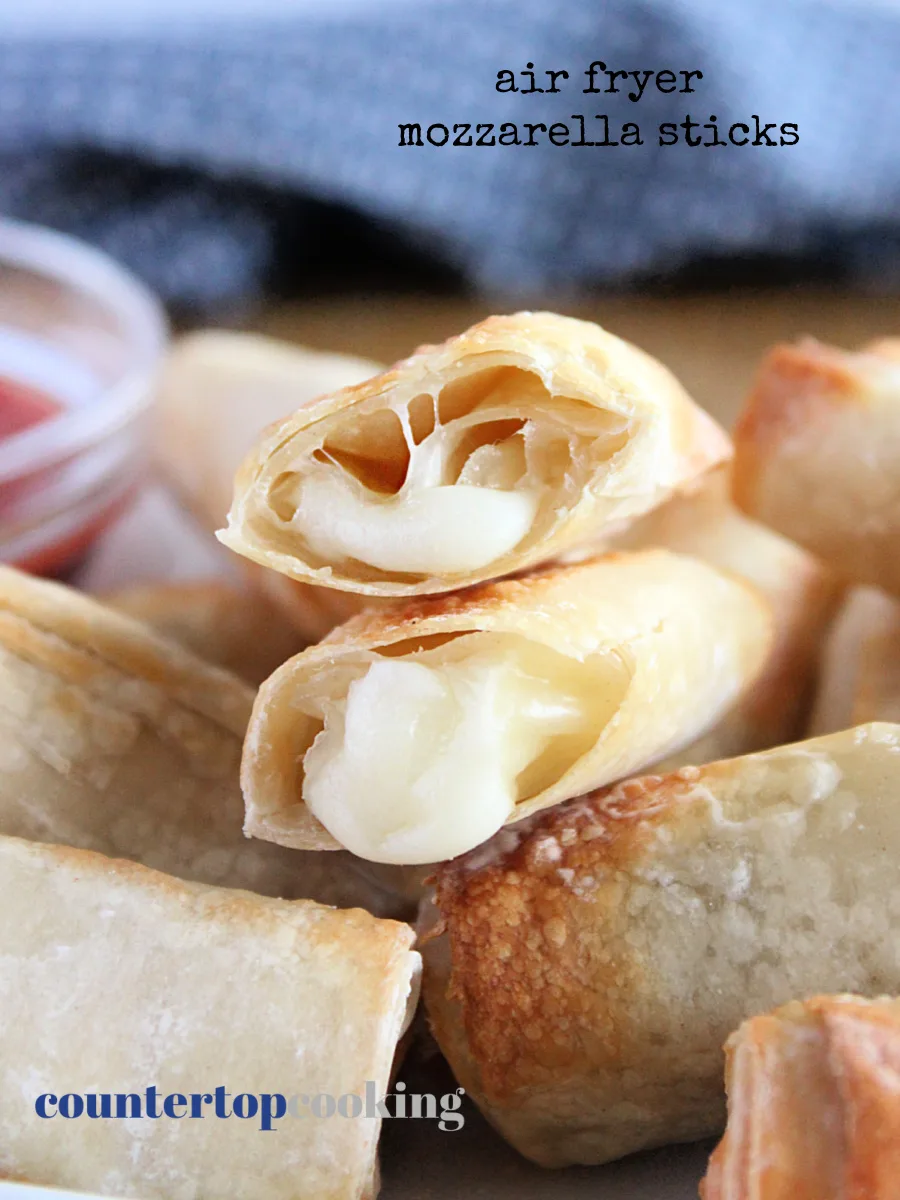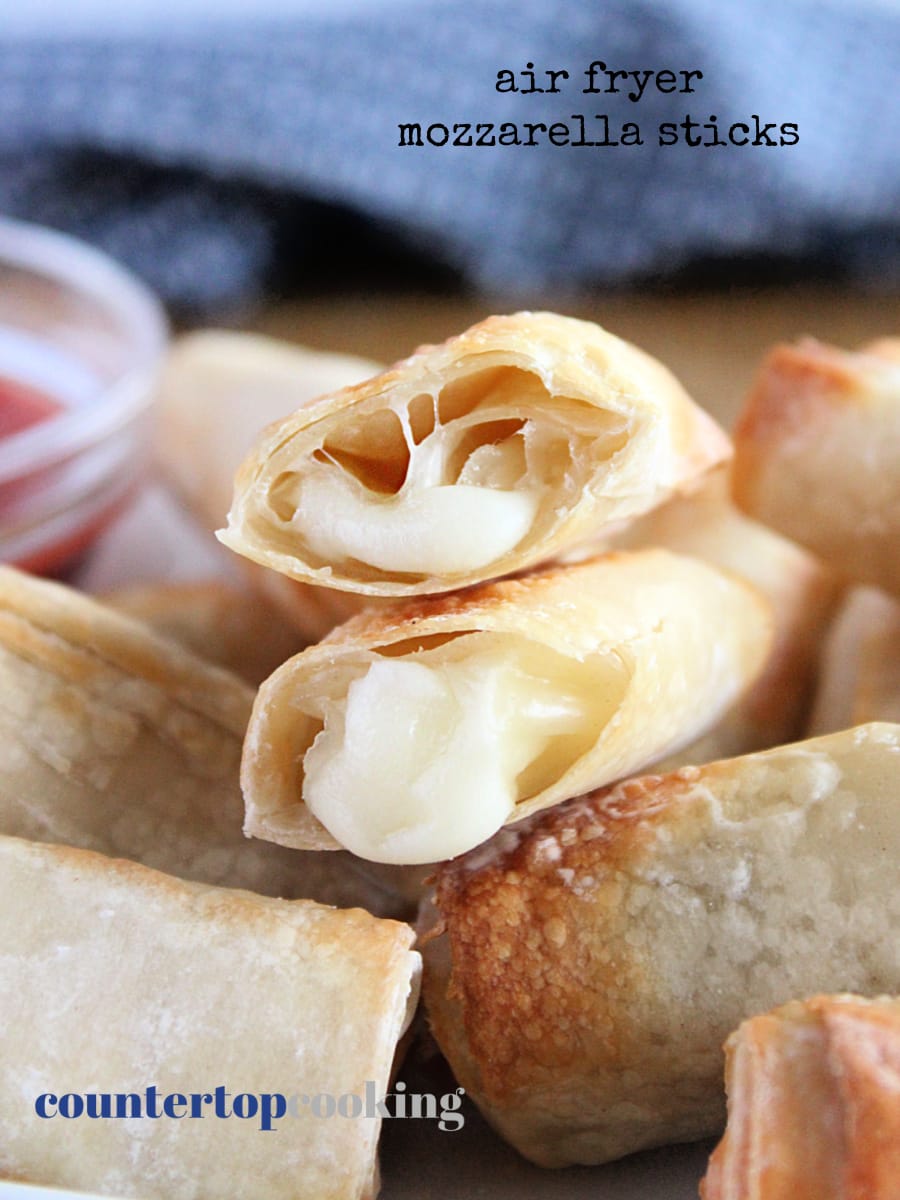 A few notes:
When cooking the sticks, do just a few at a time. Don't over crowd your basket.
Cooking time may vary, depending on your air fryer. For your first batch, cook just 1 or 2 mozzarella sticks to test.
Snacks Made in Your Air Fryer: