Perfect for a busy breakfast at home or on the go! These breakfast burritos are delicious and versatile.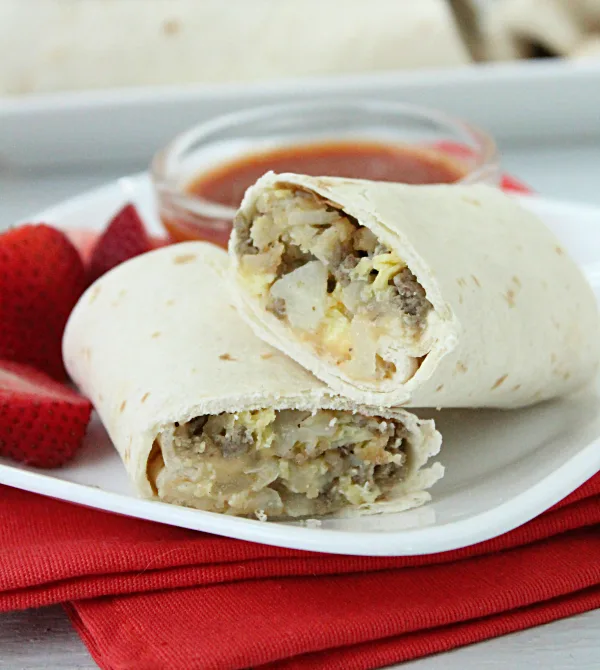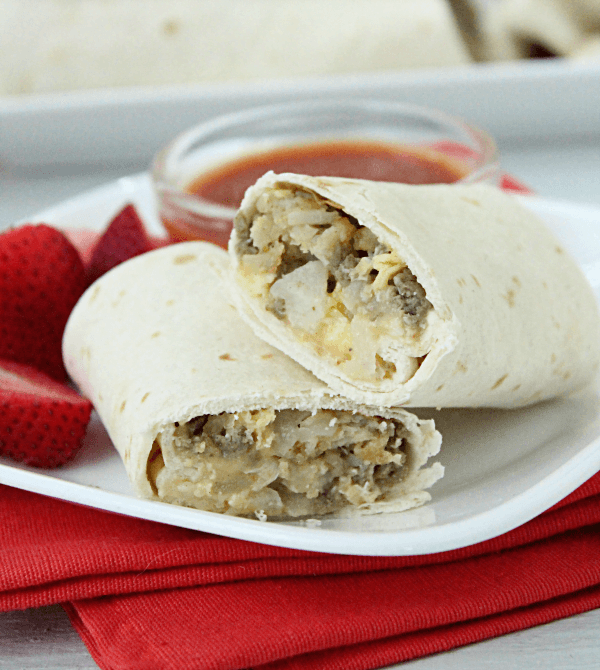 Tired of cold cereal for breakfast? Try a breakfast burrito! Soft, warm tortilla shells filled with your favorite breakfast tastes. Dunk them in a homemade tangy taco sauce for the finishing touch.
Ingredients Needed:
Soft tortilla shells
Crumbled breakfast sausage
Eggs
Hash browns
Cheddar cheese sauce
For Taco Sauce:
Tomato sauce
Water
Sugar
Dried Spices: Cumin- Onion powder -Garlic powder – Chili powder- Paprika- Red pepper flakes
Pin it for Later:
These are totally versatile! You can swapped out/add/subtract ingredients to fit your taste.
Eggs: Make a tofu scramble
Breakfast Sausage: Pork, turkey or a plant based version will all go great with these!
Cheddar Cheese Sauce: Replace it with your favorite shredded version.
Instead of hash browns, use tater tots or those leftover cooked potatoes in your fridge.
Add chopped peppers, onions, tomatoes, pico de gallo or cooked chopped bacon to your mix.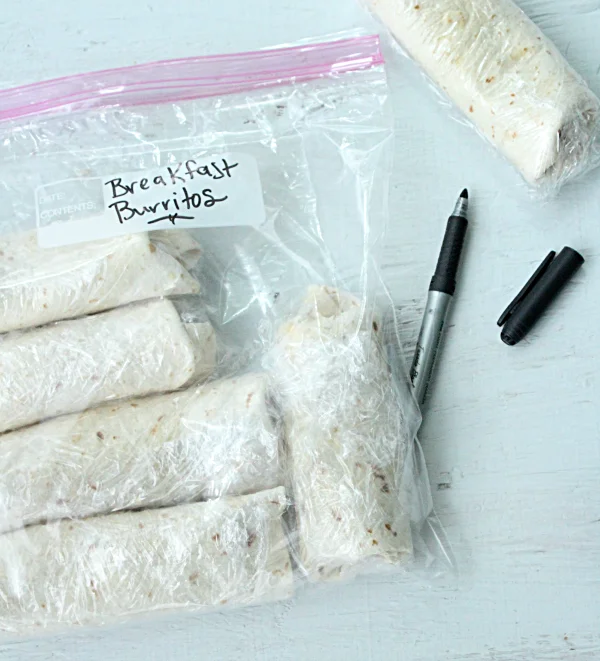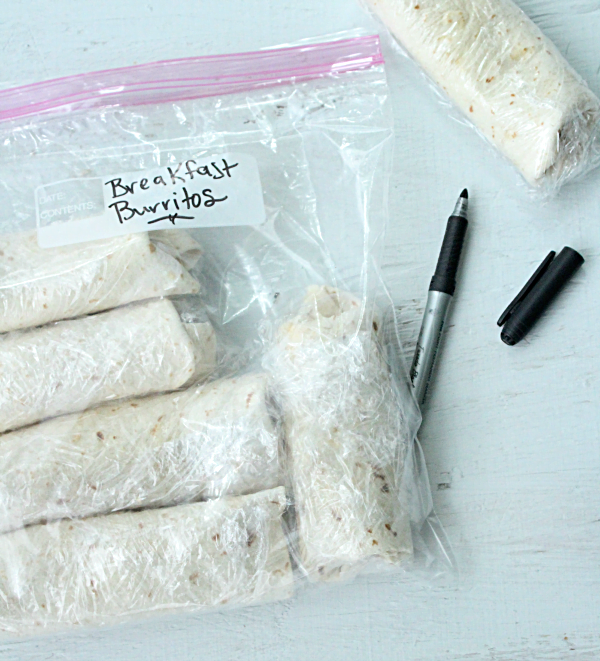 Recipe Notes:
These freeze great! Wrap your already prepared burritos in plastic wrap, then, store them in a freezer safe storage bag. They will stay good for a couple on months. When you are ready, unwrap them from the plastic wrap and heat in the microwave or oven.
Store any leftovers ( that aren't be froze) in a covered container or storage bag in the refrigerator. Eat them within 2-3 days.
Same goes for the taco sauce! Store it in a covered jar/container. It will be good for about a week.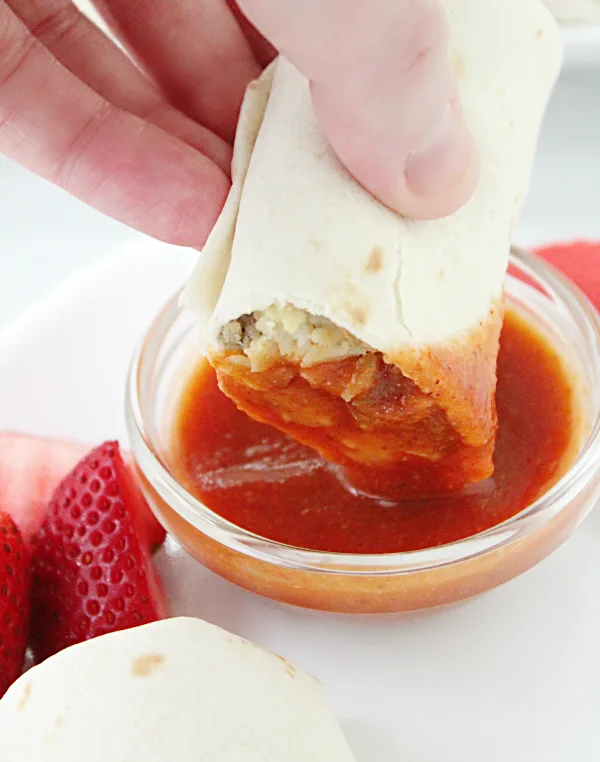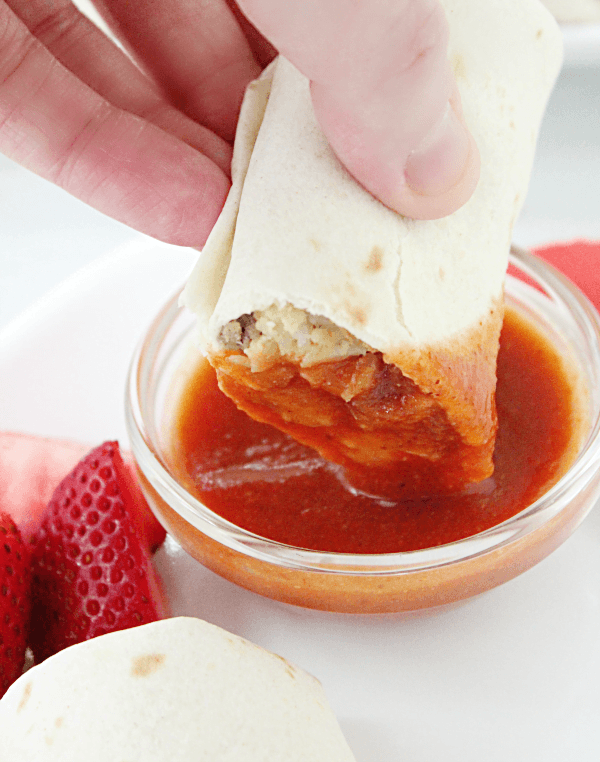 Breakfast on the Go!