Light, fluffy scones that are loaded with mini chocolate chips and made in your air fryer!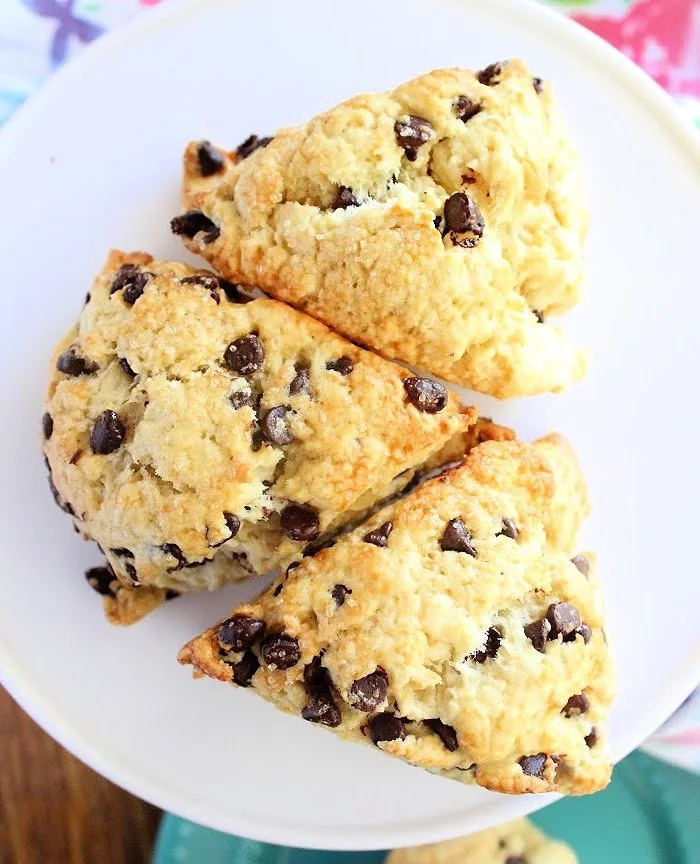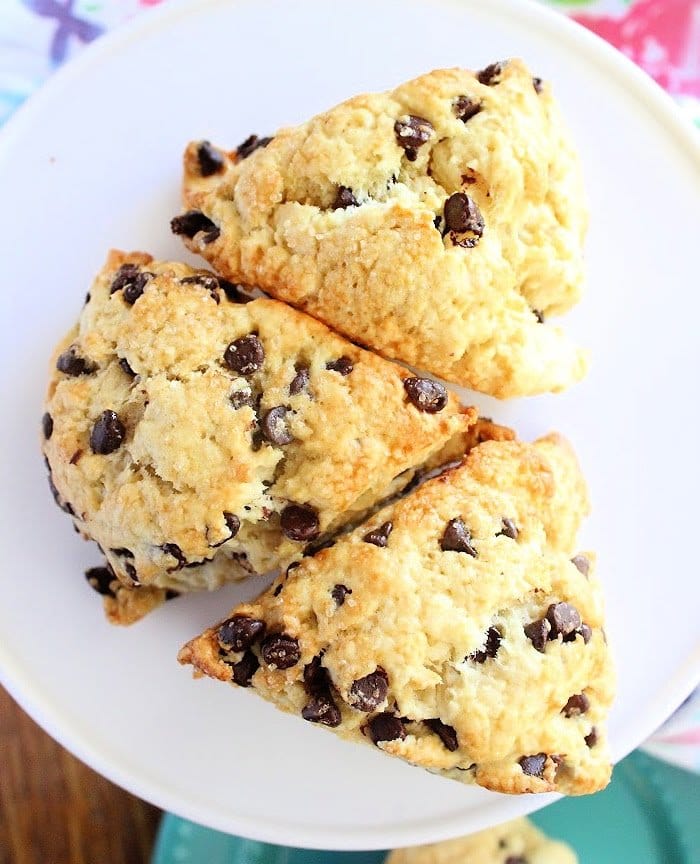 Ingredients Needed:
Flour + Baking powder + Salt
Sugar
Butter, cold
Egg
Milk
Mini chocolate chips
Coarse sugar
Egg wash
Butter: Make sure it's cold. Not frozen, but, cold.
Coarse Sugar: This is can be found in the same section as your regular granulated sugar in the grocery store. It is also referred to a sparkling sugar or sanding sugar. I use a natural turbinado sugar for this, check out the recipe card for the product I like.
Egg Wash: Simply whisk an egg in a small bowl with about a tablespoon of water.
A Few Tips About Cutting the Butter into Flour:
The goal of cutting butter into flour is to achieve a pea size-crumb like texture with your flour. This process will give you a flakier scone.
This can be done with a pastry cutter, two knives, a fork or a food processor.
Be sure your butter is cold, not frozen, cold.
Whichever way you chose to do this, just make sure you don't over mix it.
Looking for more info? Here is a helpful link.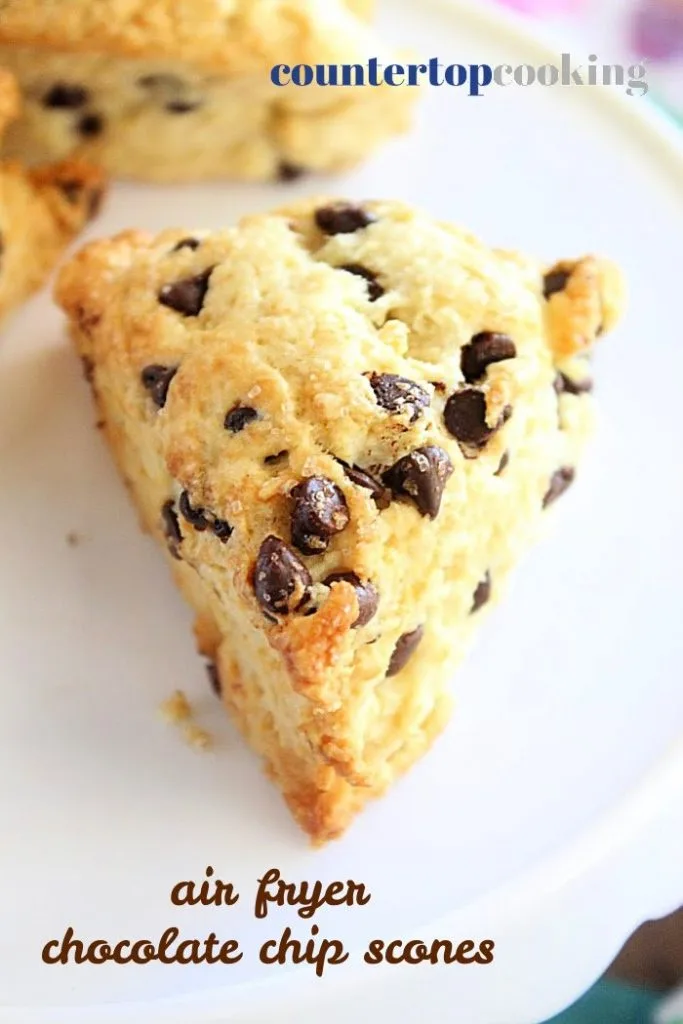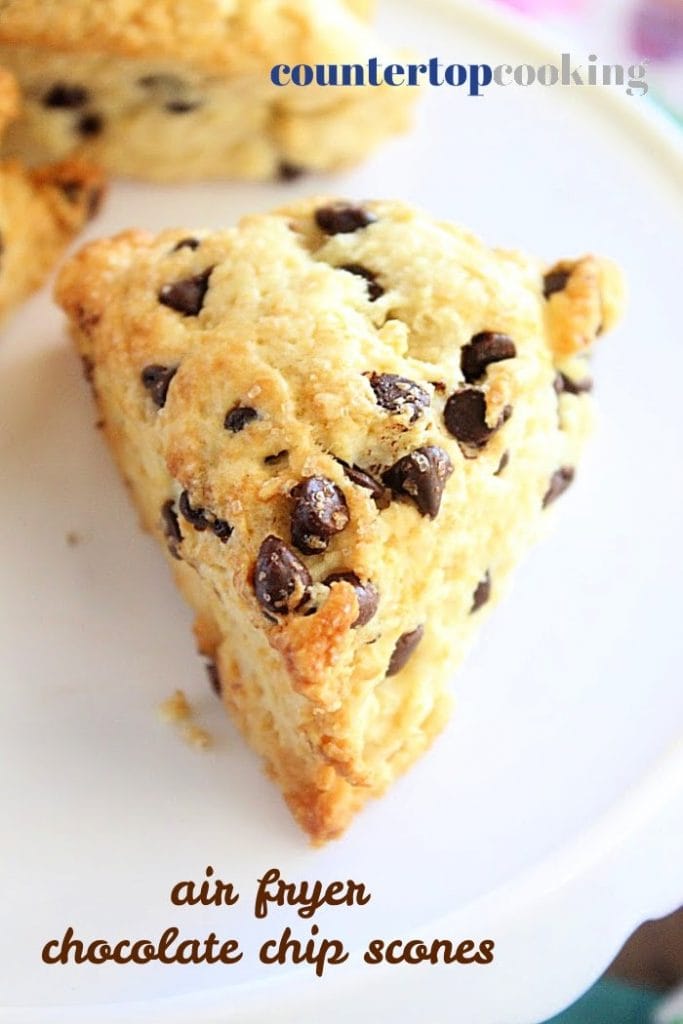 A few notes:
Be sure not to over mix your dough. Overmixing your dough can give you dense scones.
Storage: Keep leftovers in a covered container or storage bag. They will be good for 2-3 days. If desired, you can freeze them for future eating. Again, keep them in a covered container/storage ( freezer safe). They will stay good for a couple of months. Reheat in the oven or microwave when you are ready to eat.