No Yeast Oat Bread! Soft, hearty bread that requires zero yeast and zero rising. It's perfect for a grilled cheese, a sandwich or toasted with a bit of jelly.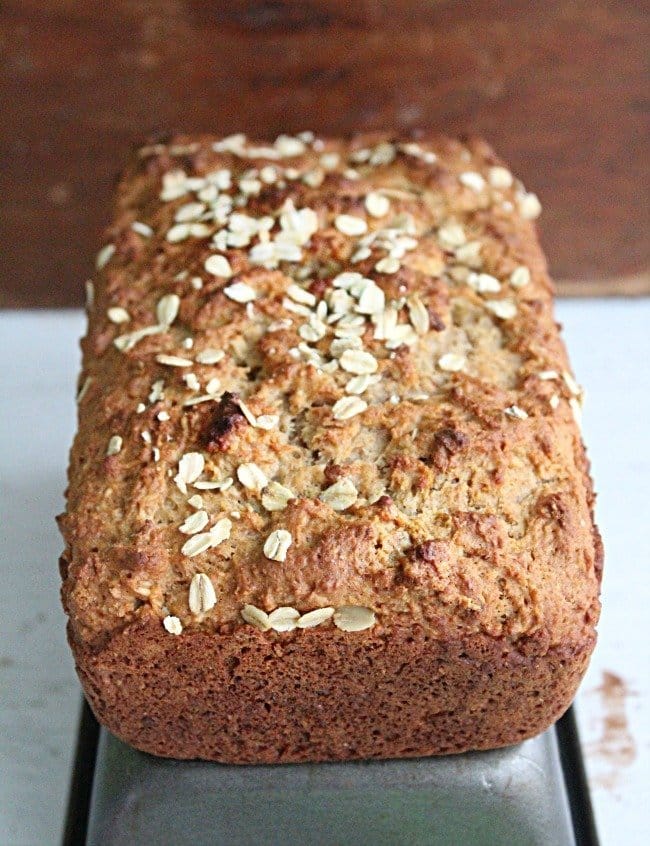 Since our stay at home order began, getting bread has been a bit of challenge. This is primarily because of limits on purchasing bread. Which, is totally understandable to me.
But, our family of seven eat a whole bunch of bread and two loaves a week, at times, doesn't last us very long. So, I've been making bread and came across this recipe. I've totally have fallen head over heels for it!
It's really easy and requires zero knowledge of bread making. If you can stir stuff, you can make this bread. 👍 🍞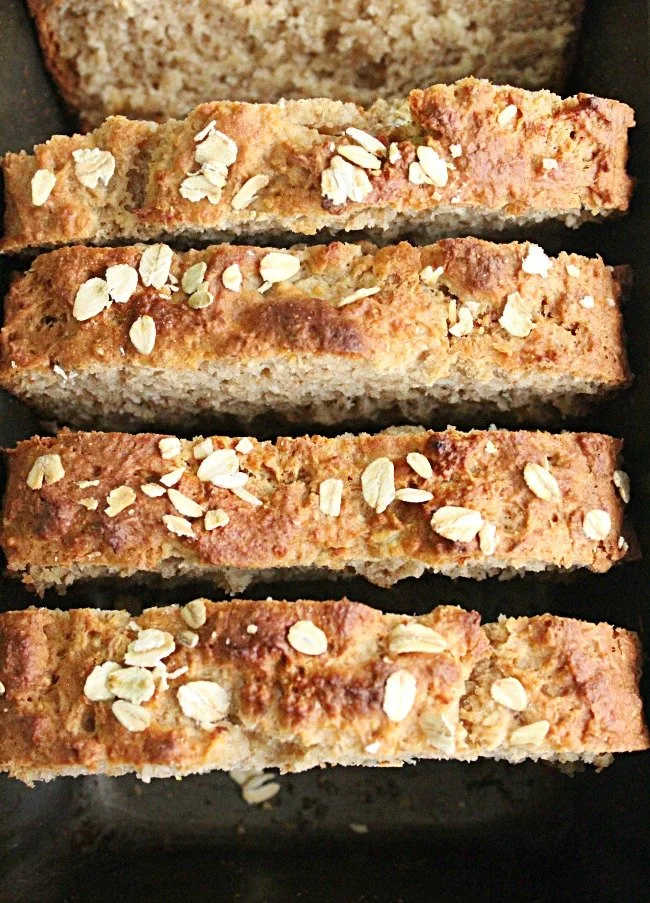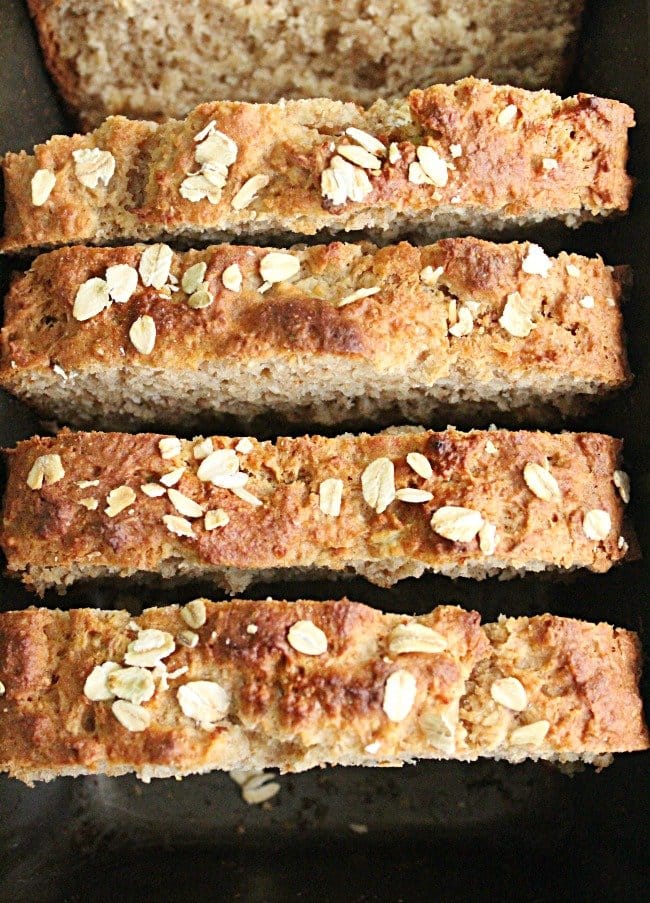 The Ingredients Needed:
Old fashion oats
Flour: Both whole wheat & white
Baking powder + baking soda+ salt
Honey
Milk: I used almond milk for this bread and it turned out great. However, regular dairy milk is just fine.
Egg
Oil: A neutral-tasting oil ( canola, vegetable, sunflower)
Yogurt: Plain. If you don't have any available, vanilla can be used in place of it.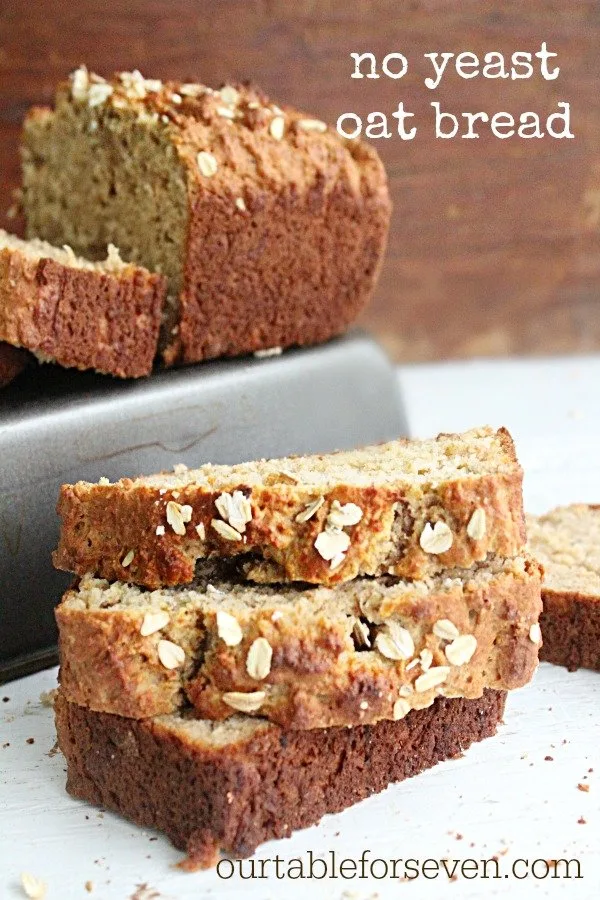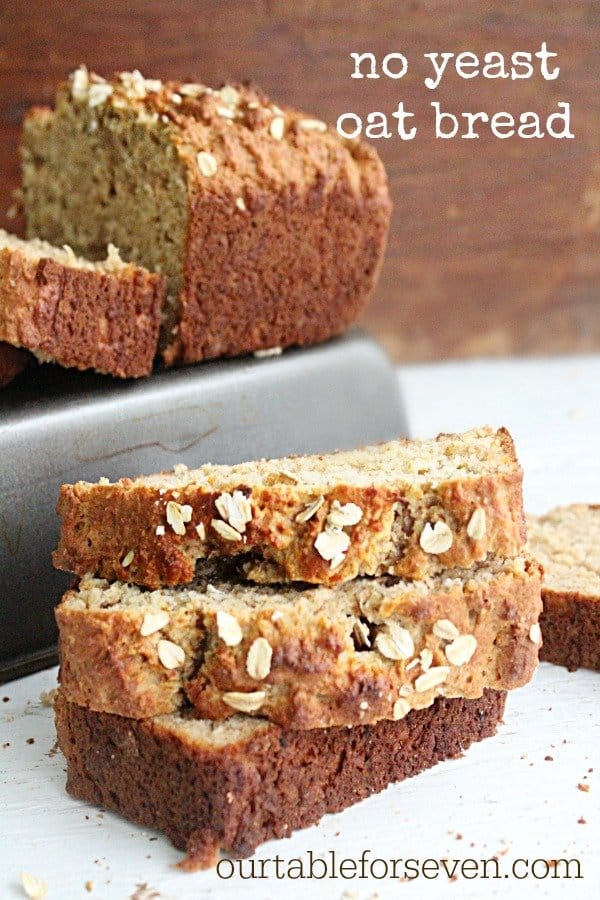 How to Make Your No Yeast Oat Bread:
First, mix your wet ingredients and stir in the old fashion oats. Then, let this mixture sit for 45 minutes. This will hydrate your oats.
In a separate bowl, mix together the dry ingredients. Once your 45 minutes are up, you are going to mix the wet ingredients with the dry ingredients.
OK–Important ➝ ➝ Don't over mix your batter! You want to only mix it until everything is moist and no dry spots are left in the batter. If the batter is mixed too much, you can get a dense loaf of bread, which is, well, not good. If your batter is still a bit dry, add just a tad bit more milk..about a tablespoon at a time, to achieve a moister texture.
Baking: The baking time is 50-55 minutes. I found that my bread was browning quickly on the top before it was baked thoroughly. To avoid this, I would recommend checking the bread after 30-40 minutes and if it's getting too dark, too quickly, tent the pan with a piece of foil. This will protect the top of the bread from burning and still bake it internally.
Enjoy!