Meet your new favorite way to make hot dogs and brats! Cooking them in your air fryer gives them a nice crisp texture and takes just a few minutes. They taste better than any other version and are totally hands off when you make them.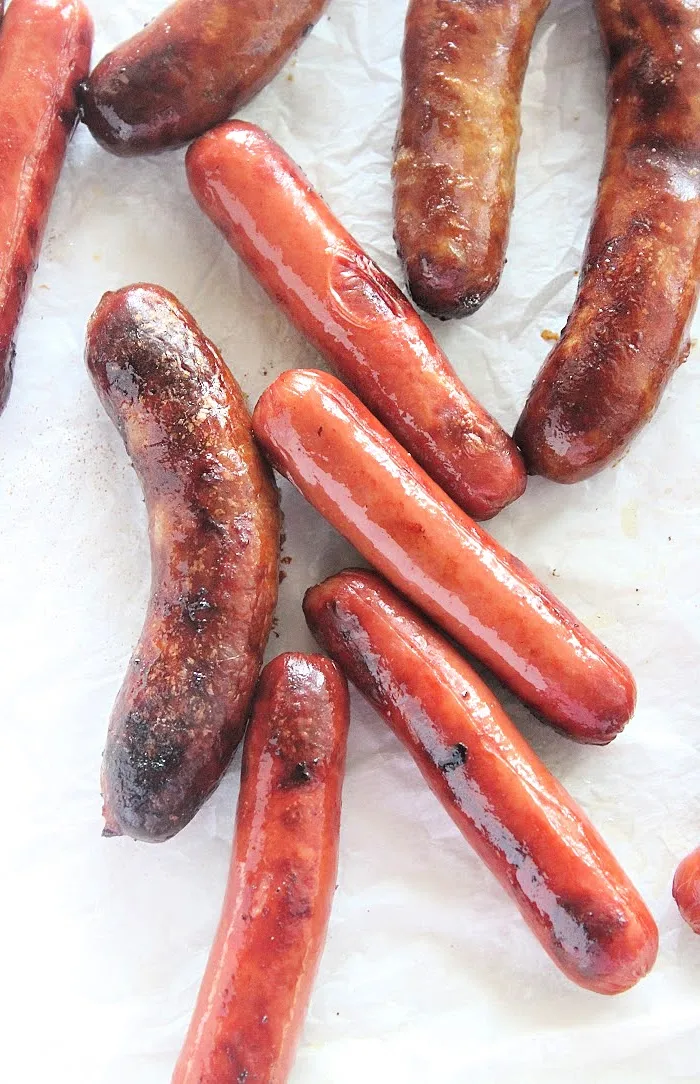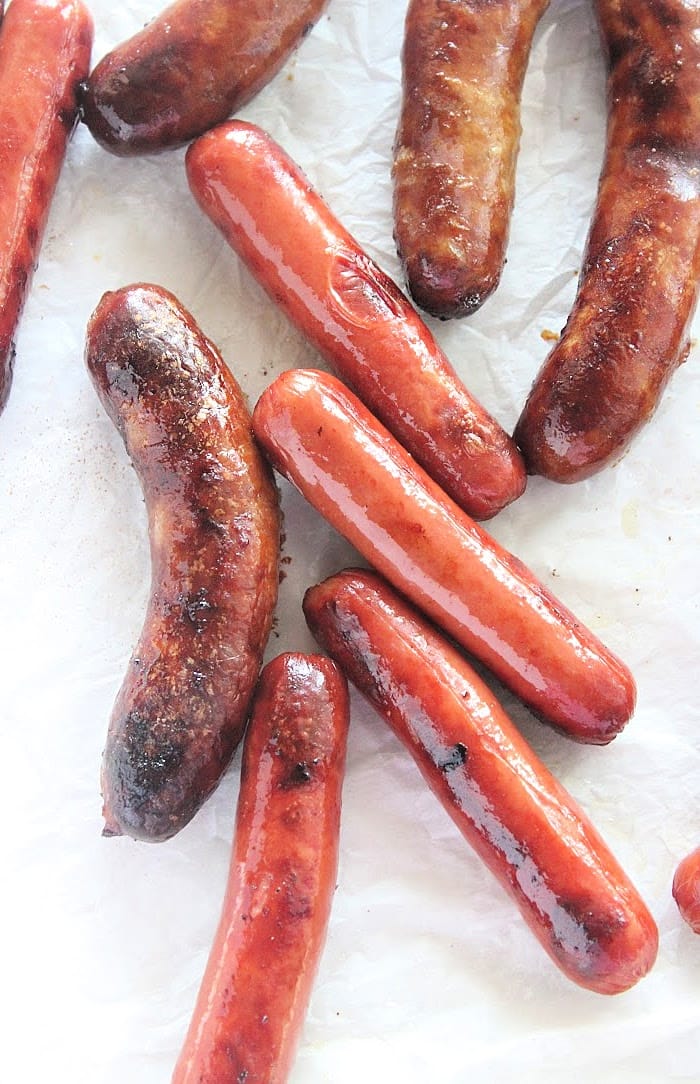 We have cooked hot dogs in a wide variety of ways….boiled, microwaved, grilled, in a frying pan, in a toaster oven ( my kids love to do this) and steamed them.
This is by far the easiest, quickest and best tasting way they have been made. Plus, this way, I not only can make hot dogs quickly, but, bratwurst too. My husband is not a hot dog fan, so, brats are more his taste.
You can make a good size batch of both in about 30 minutes. A great option to feed a crowd or to simply cook them up and store away for lunch for the rest of the week.
WHAT DO I NEED TO MAKE THESE?
Air Fryer
Hot dogs
Pre cooked bratwurst
Hot Dogs: We prefer turkey hot dogs, but, if you like beef or pork, they will also work.
Bratwurst: There are two types of bratwurst, raw and pre cooked. This method is for pre cooked bratwurst. Can you cook raw brats in the air fryer? Honestly, I assume that you can, but, can't say for certain, because, I have never done it. If you do chose raw brats, you most certainly are going to have to increase your cooking time.
A few notes:
You cooking time may vary, depending on your brand of air fryer. It is recommended to test 1 hot dog/bratwurst first, to determine the full cooking time you will need.
For both hot dogs and brats, work in batches. Don't overcrowd your basket. Cooking about 3-4 at a time should be the limit. Of course, if you air fryer basket is larger and can fit more, go for it.
You don't need any oil or cooking spray when cooking these! Simply place them in the air fryer and get cookin'!
Pay attention to the instructions in the recipe card! Cooking time for bratwursts is higher than the hot dogs.