Quick and delicious doughnut sticks made right in your air fryer! These cinnamon sugar treats start with a package of crescent roll and can be served up warm in just about 5 minutes. Have them plain or dunk them in your favorite frosting or sweet dip.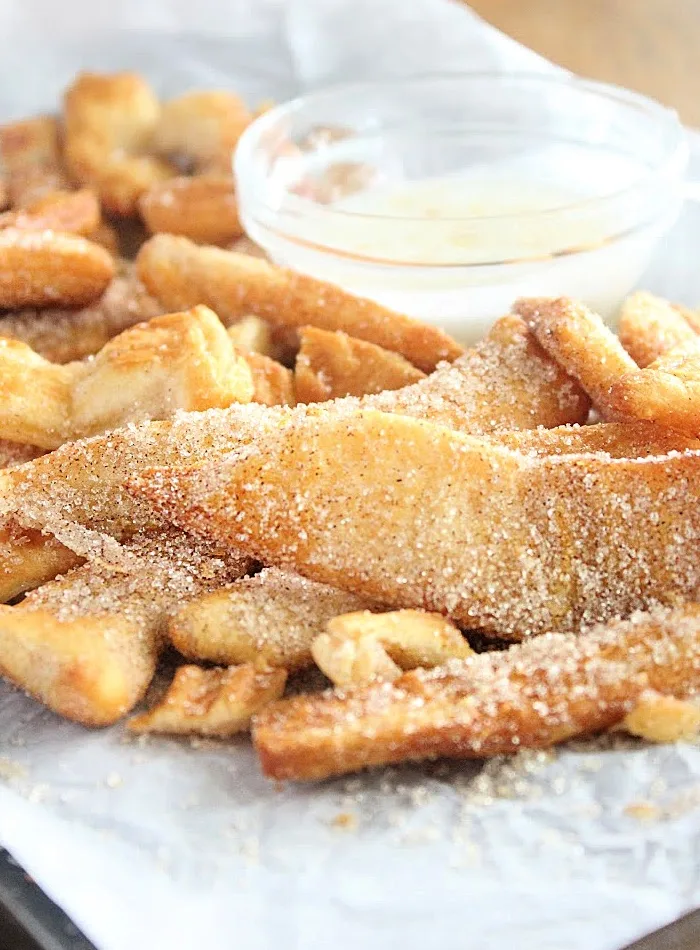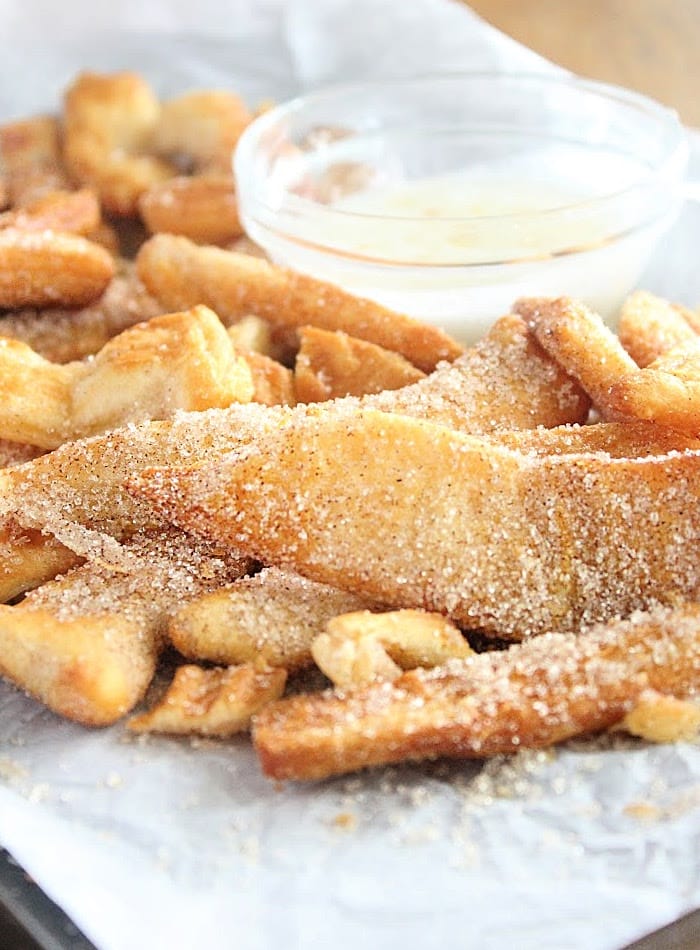 What Do I Need to Make Air Fryer Doughnut Sticks?
Refrigerator crescent dough
Sugar
Ground cinnamon
Butter
Air Fryer
Crescent Dough: Any variety will work ( ex: fat free, low fat, etc). I preferred Pillsbury, but, any other brand will work just fine. If desired, you can also use crescent roll dough sheets.
How to Make:
First, unroll the dough and form a large rectangle. Seal the seams together.
With a pizza cutter, slice the dough in half. Then, slice crosswise into strips. You want the strips to be about 1/2 inch wide.
In a bowl, add melted butter. In a large, plastic storage bag, mix together ground cinnamon and sugar.
Dip a strip of dough into melted butter. Don't drench it, but, be be sure to coat it well. Place in the basket of your air fryer.
Cook for 4-5 minutes. Carefully remove from the air fryer basket and place in storage bag with cinnamon sugar mixture. Seal bag and give it a shake to coat the doughnut stick (s).
Place on serving plate, then, continue with remaining dough strips.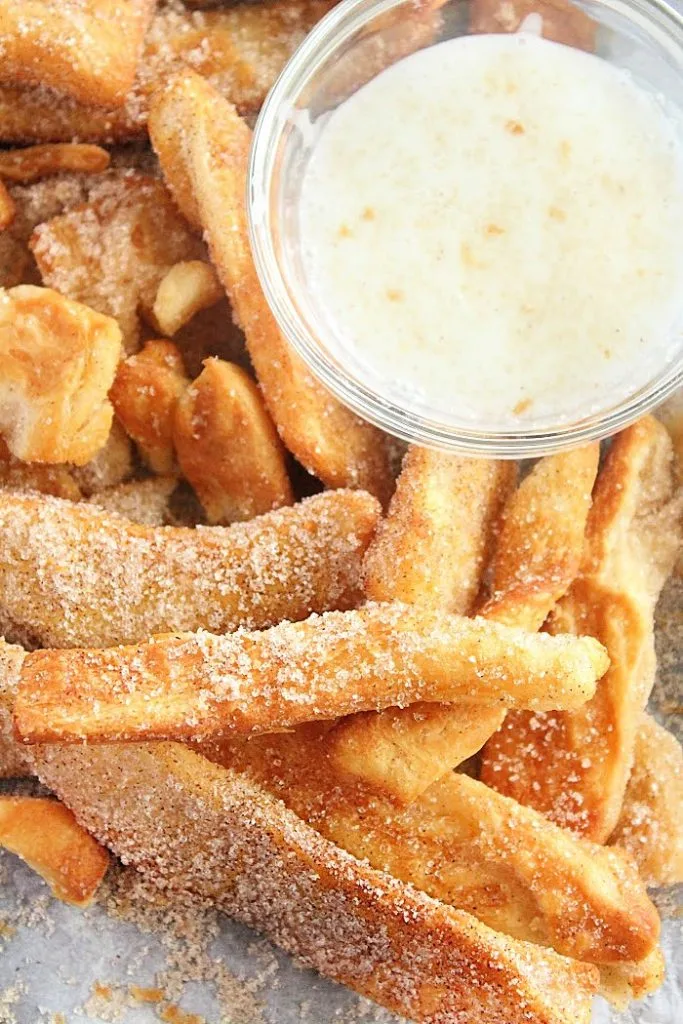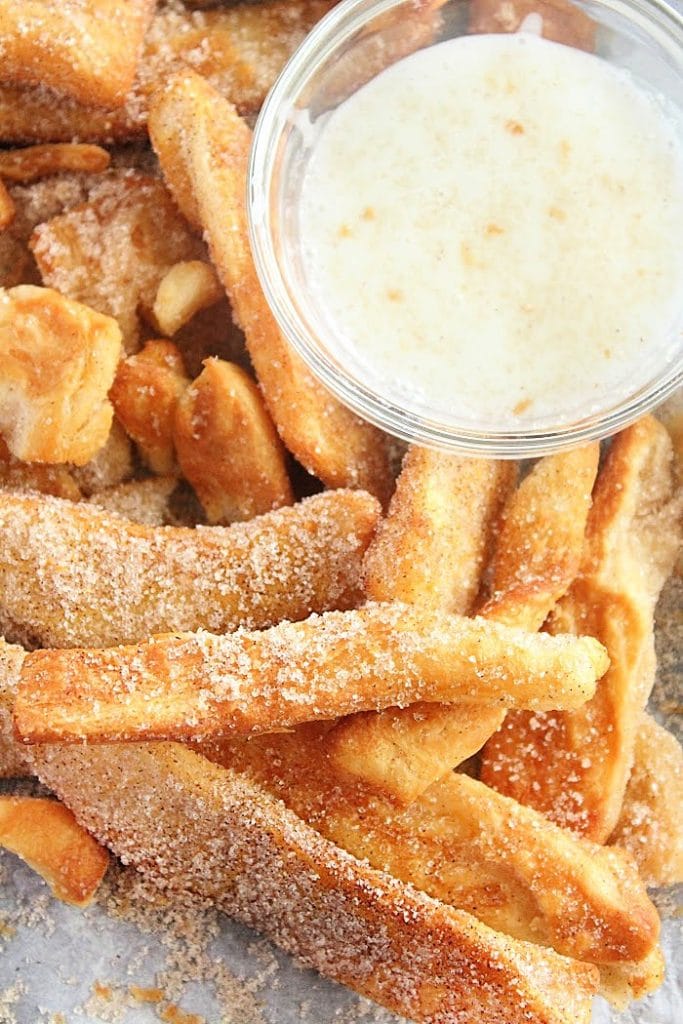 A few brief notes: When cooking, do just a few at a time. Don't over crowd your basket. Cooking time may vary, depending on your air fryer. For your first batch, cook just 1 or 2 to test.
A few dipping ideas:
Maple syrup
Powdered sugar glaze
Chocolate dip