Crunchy egg rolls filled with chicken taco meat, cheese and salsa. Chicken taco egg rolls are great for a party or dinner. They also freeze great! Make a batch, freeze and heat up one for lunch. Bake them, fry them or cook in your air fryer. They are delicious anyway you make them.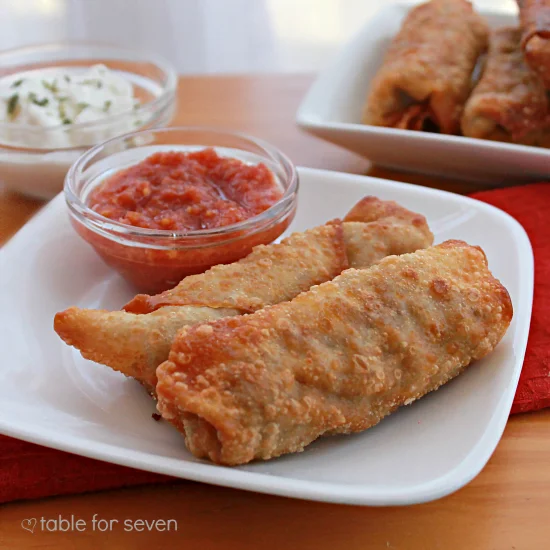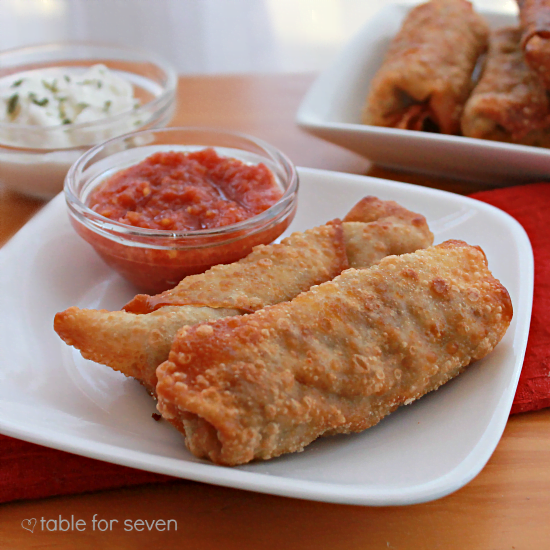 These delicious rolls are packed with delicious taco fillings of chicken, cheese and salsa. I deep fried these babies in oil, but, I've made them baked in the oven previously, which is a bit healthier.
However, my daughter tells me deep frying them is 'way better'. I do kinda agree with her. 🙂 The crunch, the warm cheese and the zip of the salsa makes these rolls a great dinner, lunch or a appetizer.
If you need a little more zip..add peppers, olives or re fried beans to your taco meat.