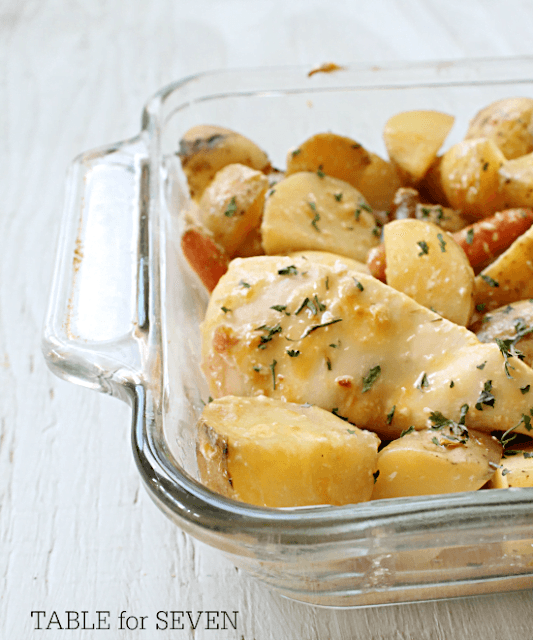 Dinner is one pot! Chicken, potatoes and veggies cooked right in your crock pot.
With the hot weather still lingering around our area, my crock pot is getting quite a work out lately.
It's such a darn lifesaver.
These are the best kind of crock pot dishes though. The kind that you just toss your entire dinner into the pot, come back in a few hours and there is dinner waiting for you.
Don't you just love it? Me too.
OK technically, you have one additional step after tossing your main ingredients in. But, melting cheese only takes just 5-10 minutes.
Have yourself a glass of wine while it melts, (you deserve it!) and that time will fly on by. Or a glass of ice tea, if you prefer. It doesn't take too long to melt and it the whole dish tastes delicious.
Such a simple dinner.Your whole family will love this one, trust me!
Dig in-
linking up and weekend potluck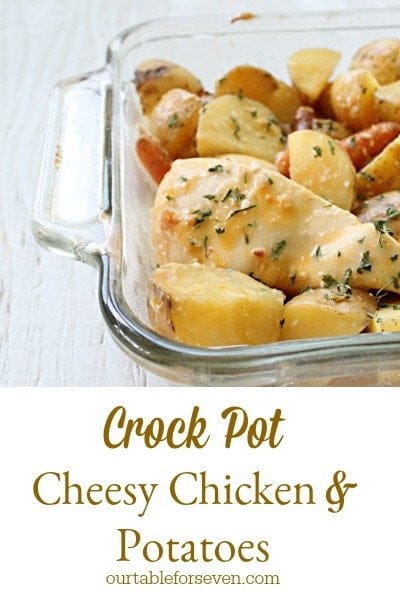 #potatoes ">