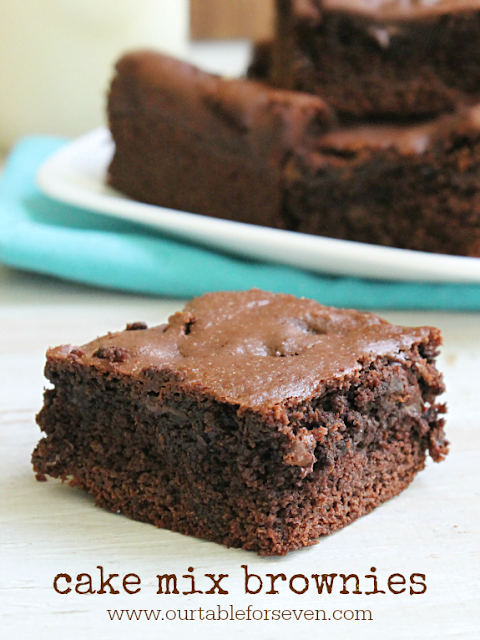 Delicious brownies made right from a simple box of cake mix!
Yes, I did it again. Made something from a cake mix. Don't hate me, OK?
Today, we have brownies!
Yes, you could just buy a box of brownie mix. But, imagine you have a brownie emergency and no way to get out to buy anything you need to make homemade brownies or brownie mix.
It could happen.
Here are a few notes:
This recipe is for an 8 x 8 baking pan, not the standard 9 x 13. Be sure to grease the pan well.
Your batter is thick! I use a rubber spatula when spreading the batter with these. I also spray the spatula with non stick cooking spray. Makes the task a breeze!
They are more on the cake-y side when it comes their texture.
Cake Mix Brownies are also extremely versatile!
You can go with regular chocolate mix or dark or German. Whatever floats your boat. Toss in a few chocolate chips too..just for fun. 😉
What flavor combination would your like to try?
Grab a box of cake mix and bake these soon. They are too easy and delicious to pass up!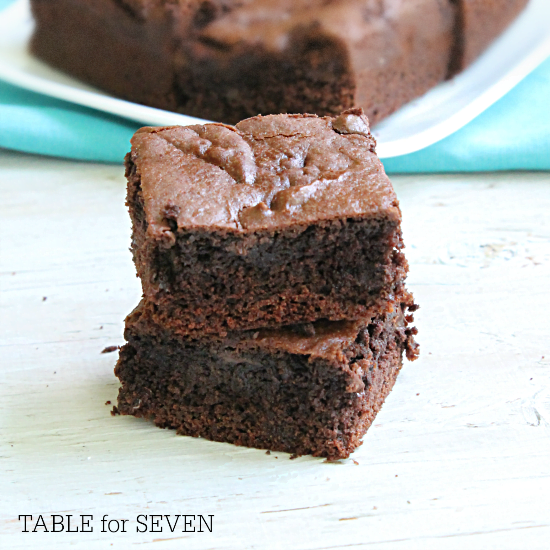 linking up and weekend potluck