Crock Pot Fudgy Brownies…yay! Decadent brownies made right in your crock pot/slow cooker. Brownie overload in progress!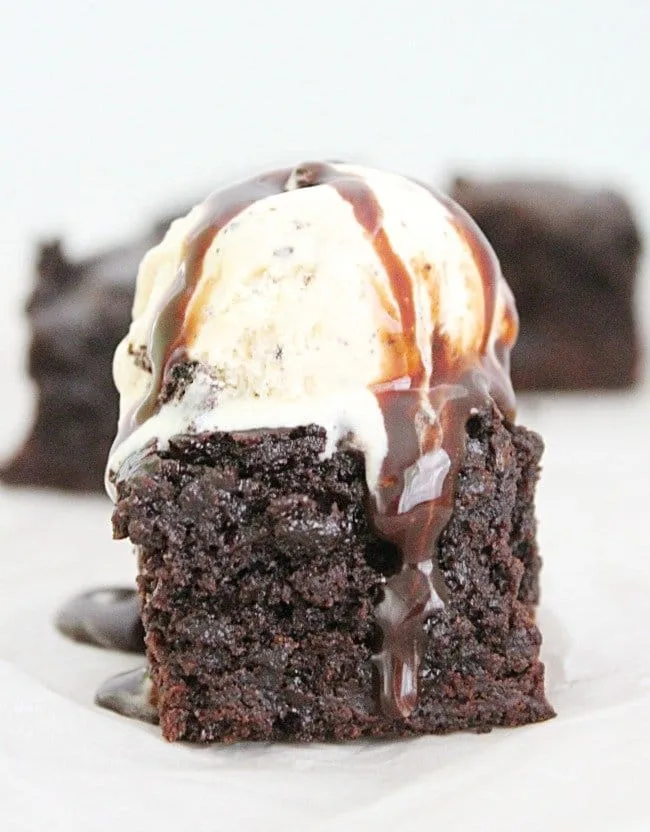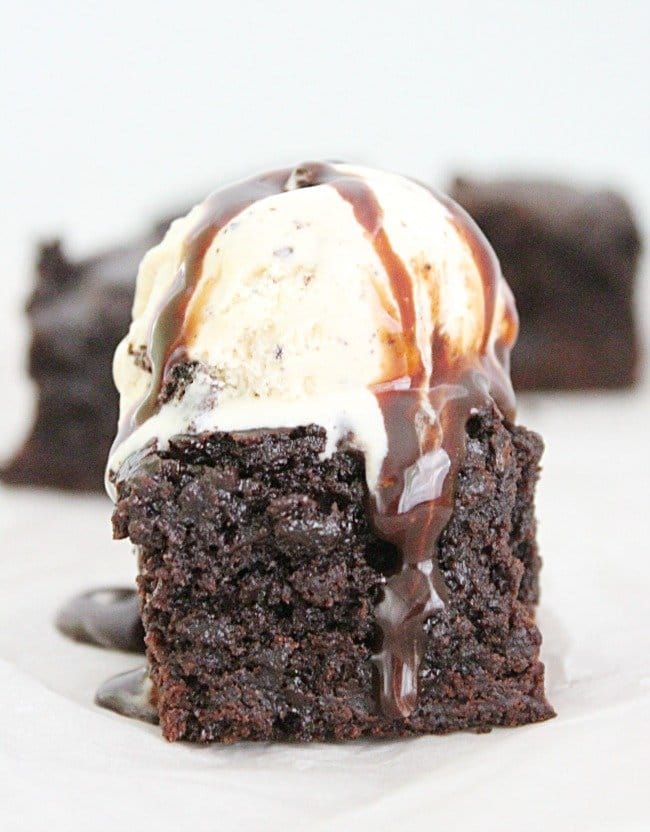 With the weather getting warmer, the need to turn off my oven increases frequently. Of course, my need for brownies never waivers. I can always have a brownie, no matter the weather.
That's why these Crock Pot Fudgy Brownies are just right for this time of year!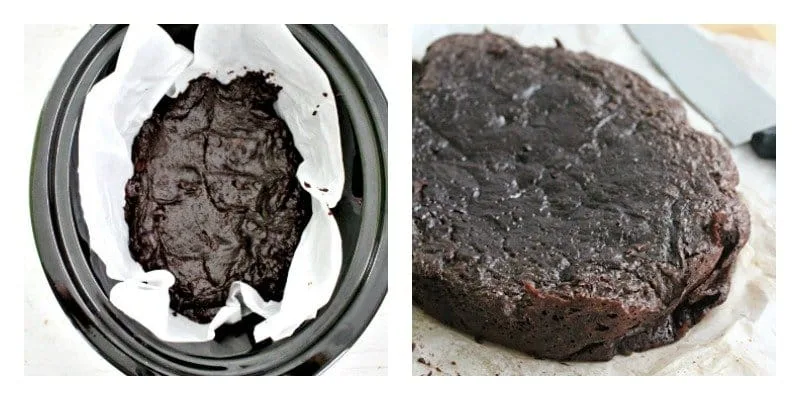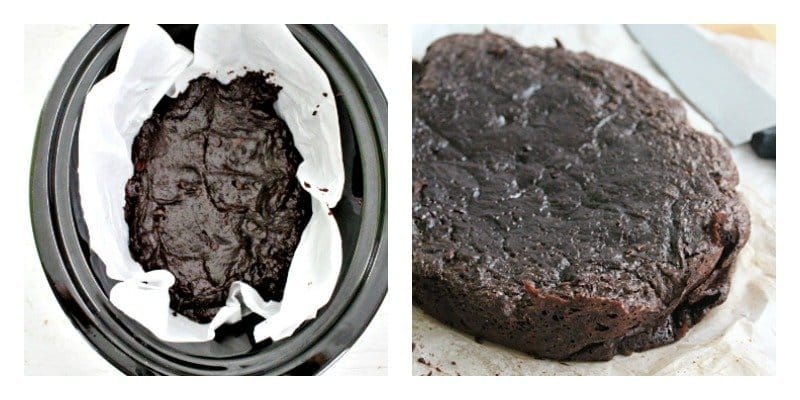 Turn off oven for heat + still getting homemade brownies = Chocolate Happiness 🍫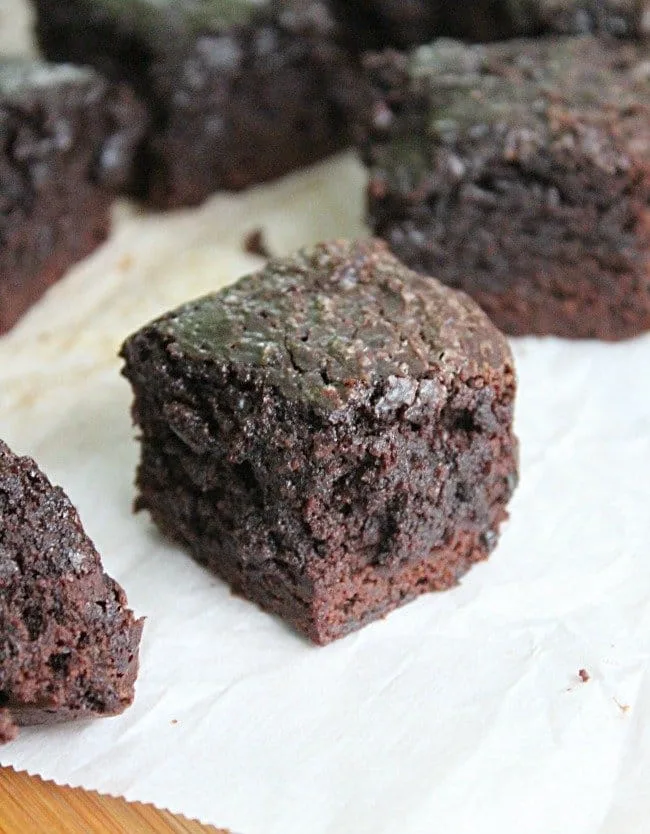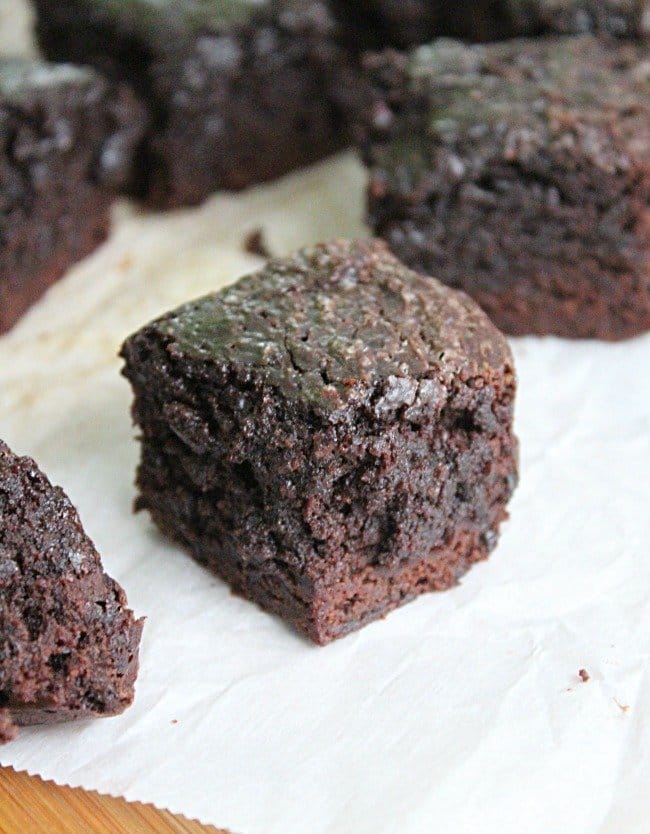 Your Supplies + Ingredients:
Crock pot ( slow cooker) + parchment paper or liners
Mixing bowl
Measuring cups/spoons
Saucepan
Rubber spatulas
Flour
Unsweetened cocoa powder
Salt
Eggs
Butter
Sugar
Baking powder
Chocolate chips
A recipe note: I used a 6 quart crock pot for these brownies. If you use another size, you may need to adjust your cooking time.
Don't forget the ice cream and chocolate syrup to top off your brownie!