Irresistible brownies topped with chocolate, caramel and marshmallow fluff!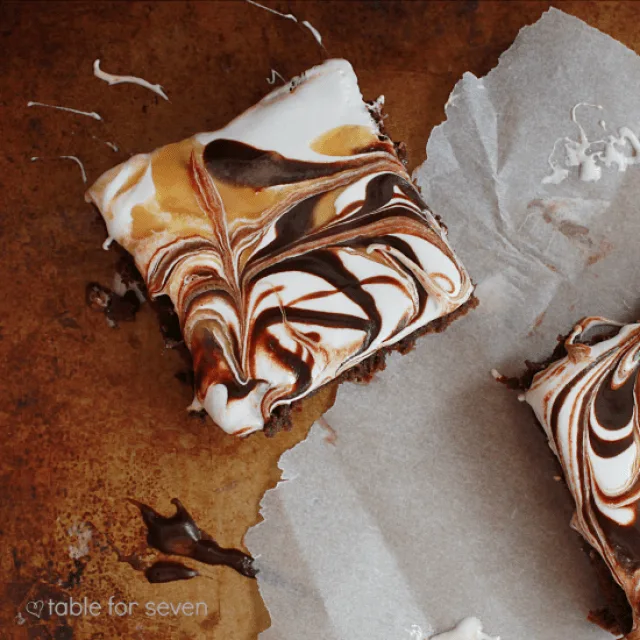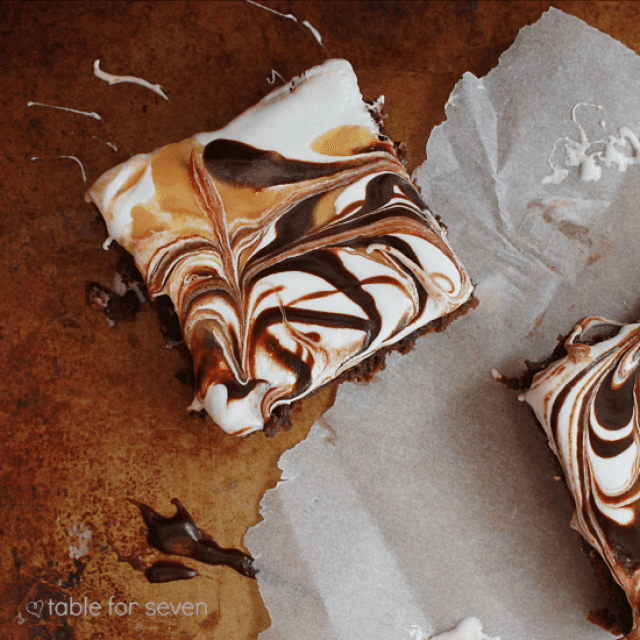 As long as I've known Mr Plain, brownies have always been something he just whips up when the mood strikes him.
Sometimes, they are boxed, sometimes homemade. He is a primo brownie maker. I'm not quite sure what his secret is, but, that's OK, whatever he doing, it's working out great around here.
He makes them, then, boom..they are gone. They are always just right.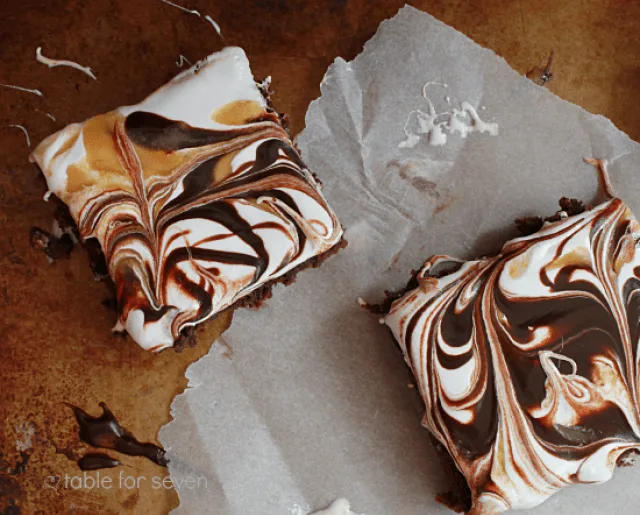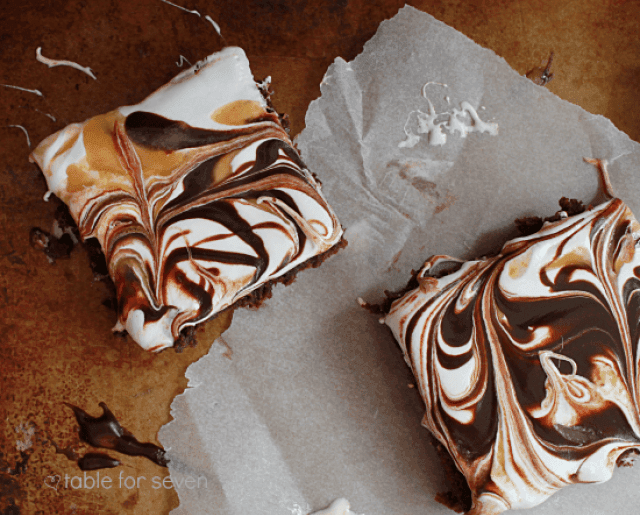 These brownies are his idea. Oh..he also loves some marshmallow fluff! So, when he suggested putting it on top of brownies, it wasn't really a surprise. So, I put some marshmallow fluff on top, then, chocolate, then caramel.
We then, swirl it up into a really, crazy, messy,delicious, pieces of heaven.
Seriously, internet friends, these are super supreme fabulous. You need to make these as fast as humanly possible.
They work great with a boxed brownie or your favorite homemade version. 😉