Chewy blondies packed with peanut butter and chocolate..all baked up in your crock pot.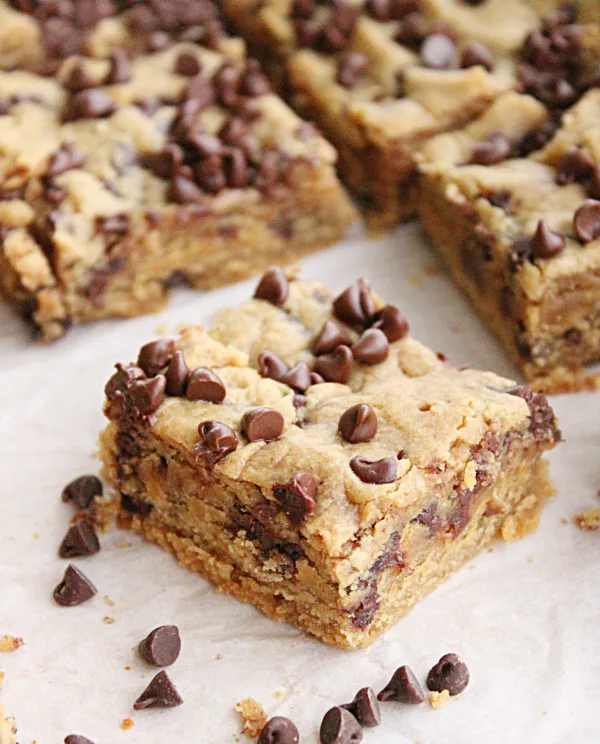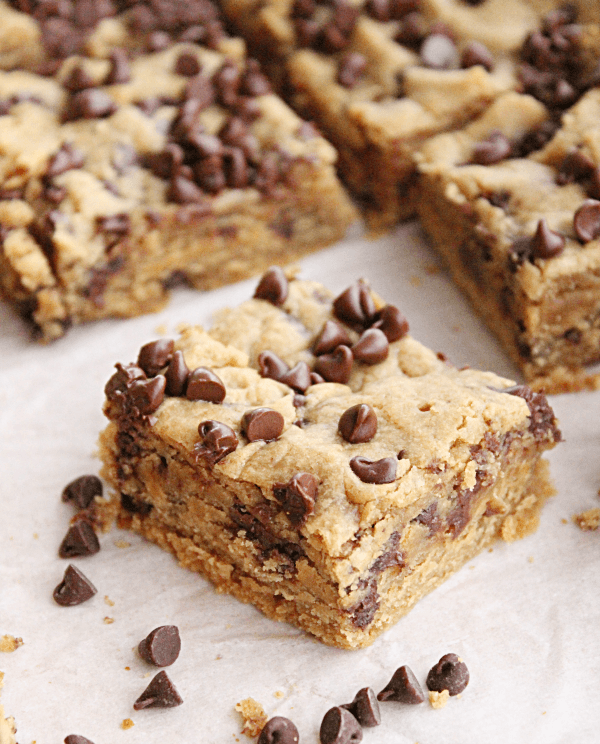 Today, we have blondies that are filled with one of my favorite combinations: chocolate and peanut butter. Baked in my favorite kitchen appliance: my crock pot.
Many years ago, when I first received my crock pot, it sat in my pantry in the box for about a year before I used it. I had zero clue what to do with it. After finally using it for a simple chicken recipe, I was in love!
It now is used constantly and makes life just a bit easier.
These are a very basic, but, seriously delicious blondies. Creamy peanut butter and it is loaded with lots of mini chocolate chips. You probably have the all in the ingredients in your pantry right now, so, get to making these: pronto!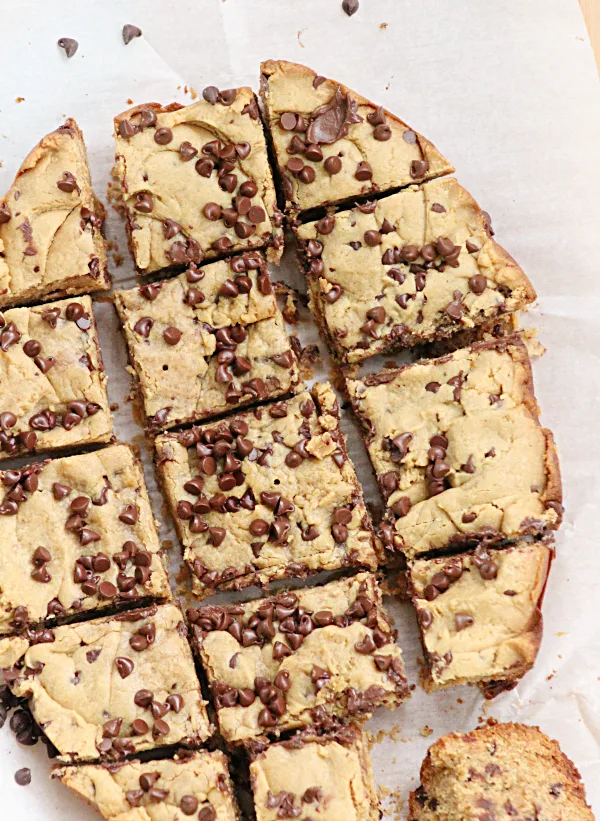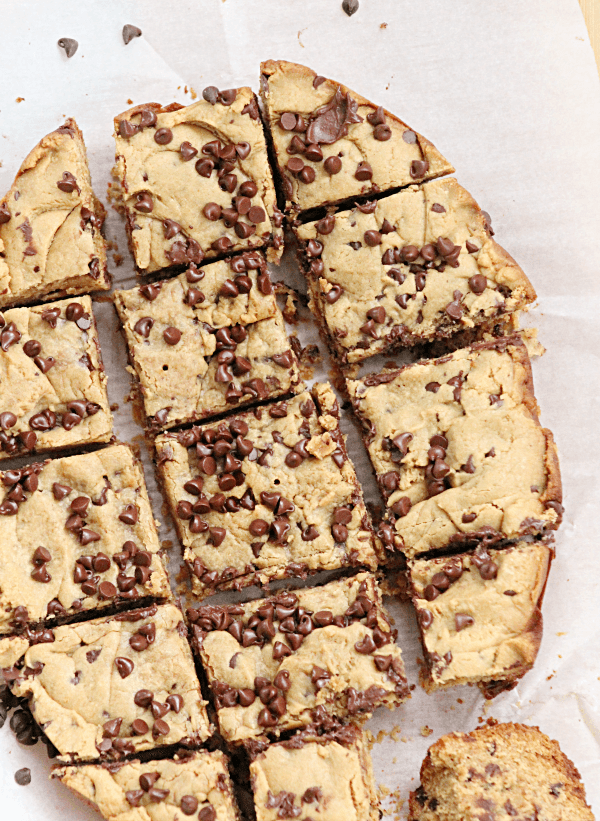 Ingredients Needed:
Flour + Baking Powder
Brown sugar
Butter
Eggs
Peanut Butter
Mini chocolate chips
* A Note about Peanut Butter: Regular peanut butter works best for this recipe. While I love eating natural peanut butter, it's a bit too oily for these. If you only have natural peanut butter on hand, you can add a bit of flour ( about 1/4 cup) to the batter to absorb the extra oil.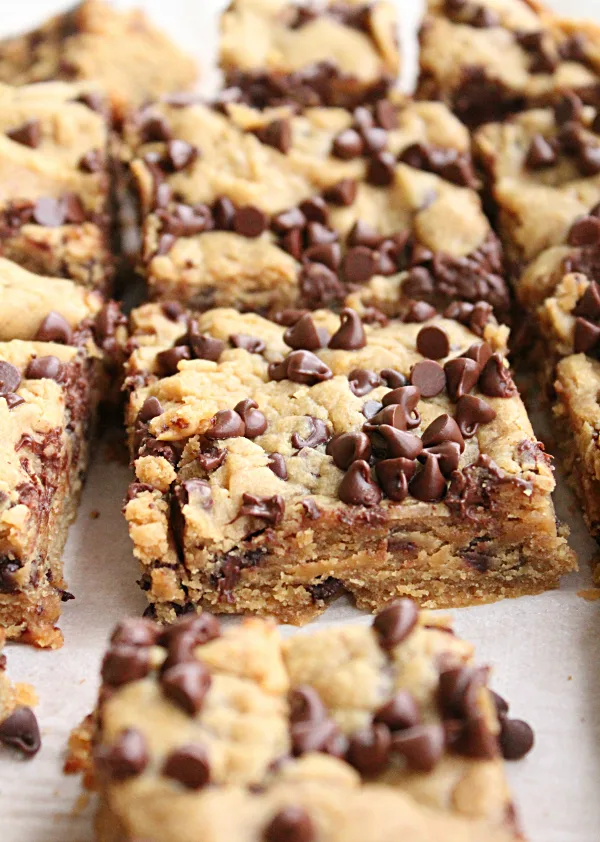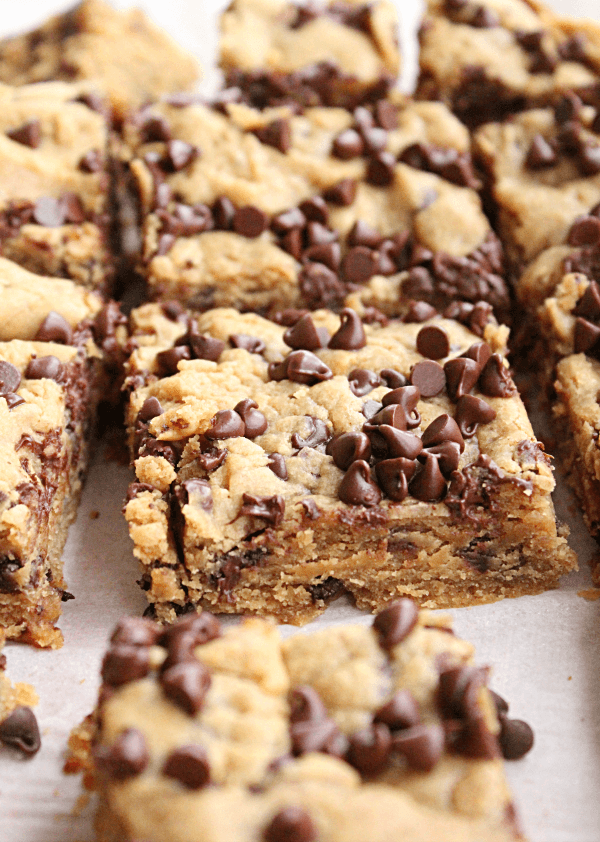 How to Make:
First, line your crock pot with liners or parchment paper.
Next, make your batter and spread into the bottom of your crock pot. Top with some chocolate chips.
Cover the crock pot, but, leave it propped open a bit with a wooden spoon. This will release a bit of steam while cooking.
Continue cooking until toothpick inserted comes out clean and the sides are brown.
Let the blondies cool for about 15-30 minutes before serving and keep any leftovers in a covered container.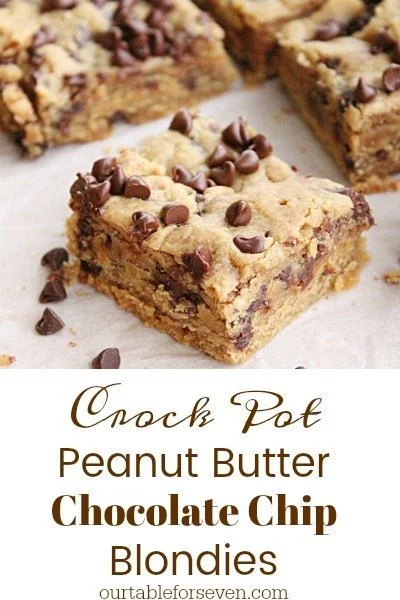 Try these too: