Delicious brownies made right from a simple box of cake mix!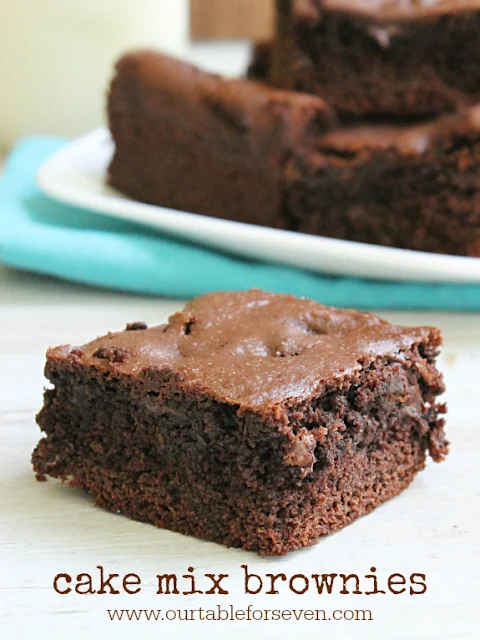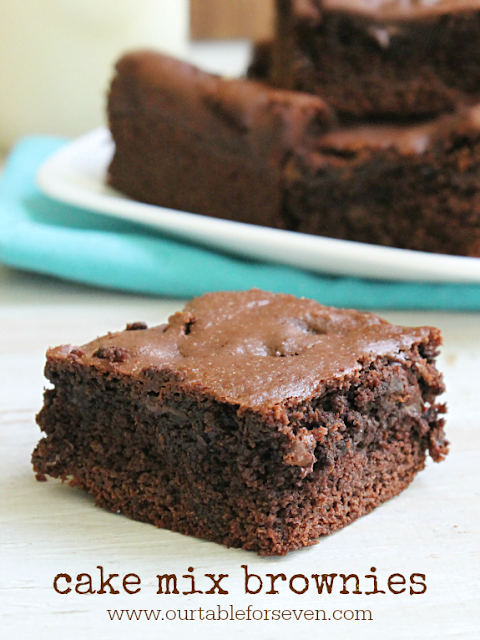 Today, we have brownies!
Yes, you could just buy a box of brownie mix. But, imagine you have a brownie emergency and no way to get out to buy anything you need to make homemade brownies or brownie mix.
It could happen.
Ingredients List:
Chocolate cake mix
Egg
Milk
Oil
Chocolate chips, optional
Pin it for Later:
Chocolate Cake Mix: Any brand or chocolate variety will work. Just be sure to stick with a "standard" size box of cake mix. Anywhere from 15-18 oz is fine.
Oil: Stick with a neutral tasting oil. Canola, sunflower or vegetable will all work.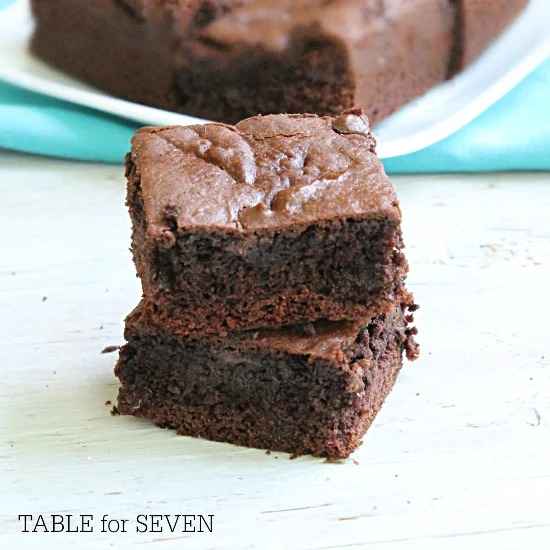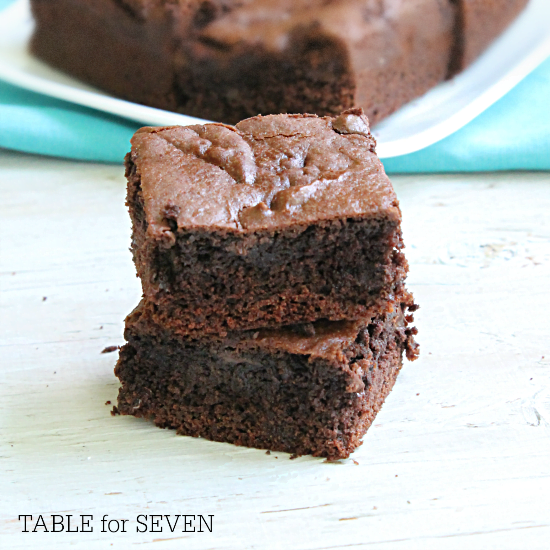 A few notes:
This recipe is for an 8 x 8 baking pan, not the standard 9 x 13. Be sure to grease the pan well.
Your batter is thick! I use a rubber spatula when spreading the batter with these. I also spray the spatula with non stick cooking spray. Makes the task a breeze!
They are more on the cake-y side when it comes their texture.
Storage: Store any leftover over brownies in a covered container. You don't need to refrigerate them, unless the weather is hot/humid in your area.
Can I Freeze These? Yes. Let them cool completely, then, cut into the desired slices. Store them in a freezer safe, covered container/storage bag. They will stay good for 2-4 months.
Love Brownies? Try these too: