Grab some cocoa powder and make some brownies! These brownies are super easy, super fudgy and super delicious. Made with simple ingredients that are probably in your pantry right this very minute. No melting chocolate required! Top them off with a dollop of whipped cream or ice cream for your perfect chocolate treat. Cocoa Powder Brownies- a must for your dessert menu!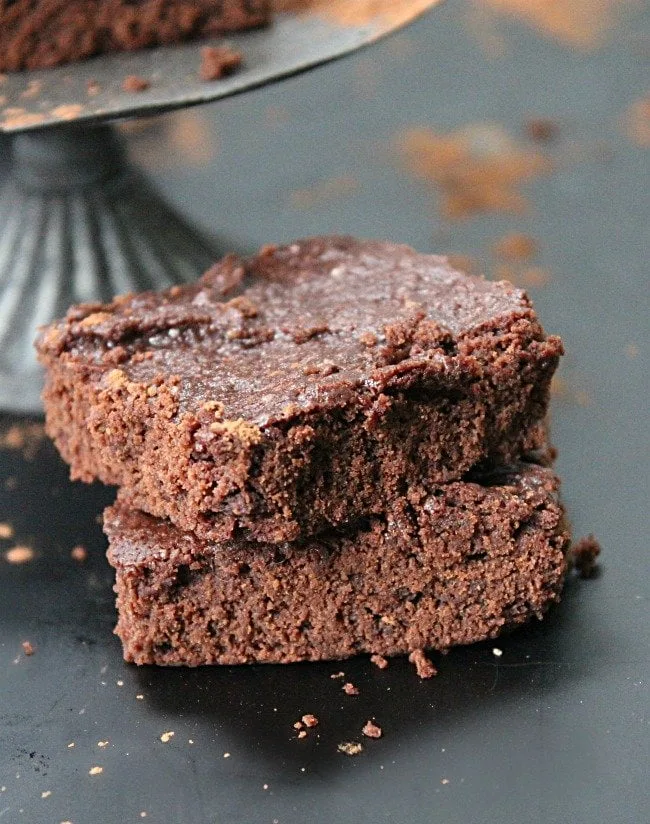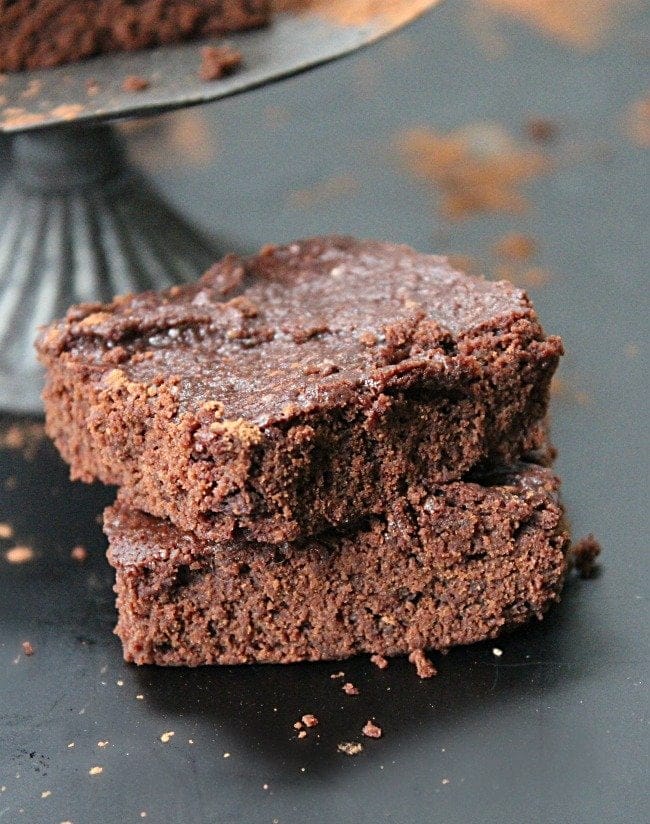 I'm not sure which there is more of on this blog: brownies or chicken
Honestly, I don't know. It's a toss up. 🤷
But, in my defense, we do love both of them at my house. Of course, you guys, my readers, love them too. Brownie recipes and chicken recipes always get more attention than any other type of recipe. With that, we will stick with what works and share some brownies today. 🙂
These brownies are really simple and really chocolaty. They also do not require you to melt any chocolate, like so many homemade brownie recipes require you to do.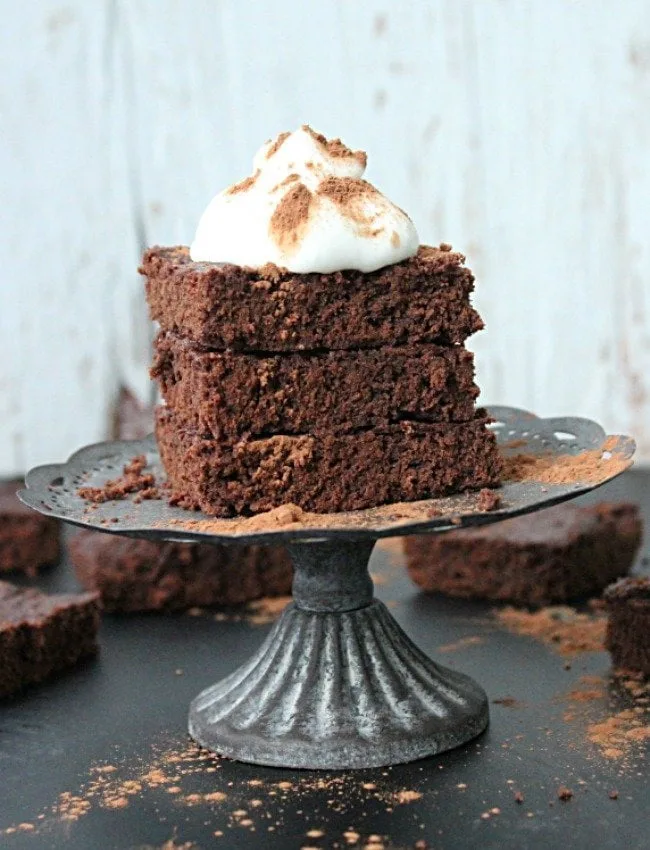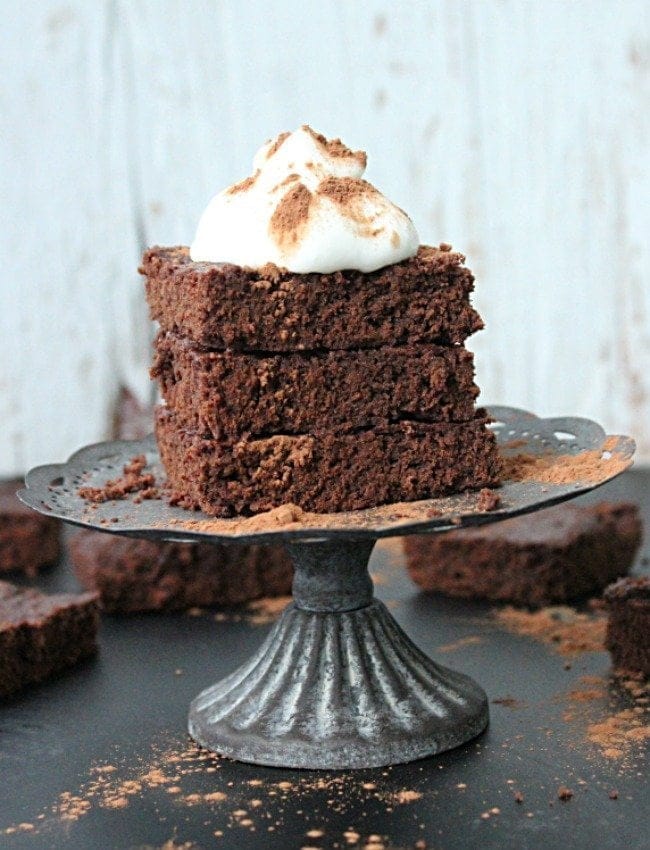 Your Supplies + Ingredients List:
13 x 9 baking pan.
Non stick cooking spray
A large mixing bowl
An electric mixer
Sugar
Flour
Unsweetened cocoa powder
Eggs
Vanilla
Baking powder
Salt
Melted butter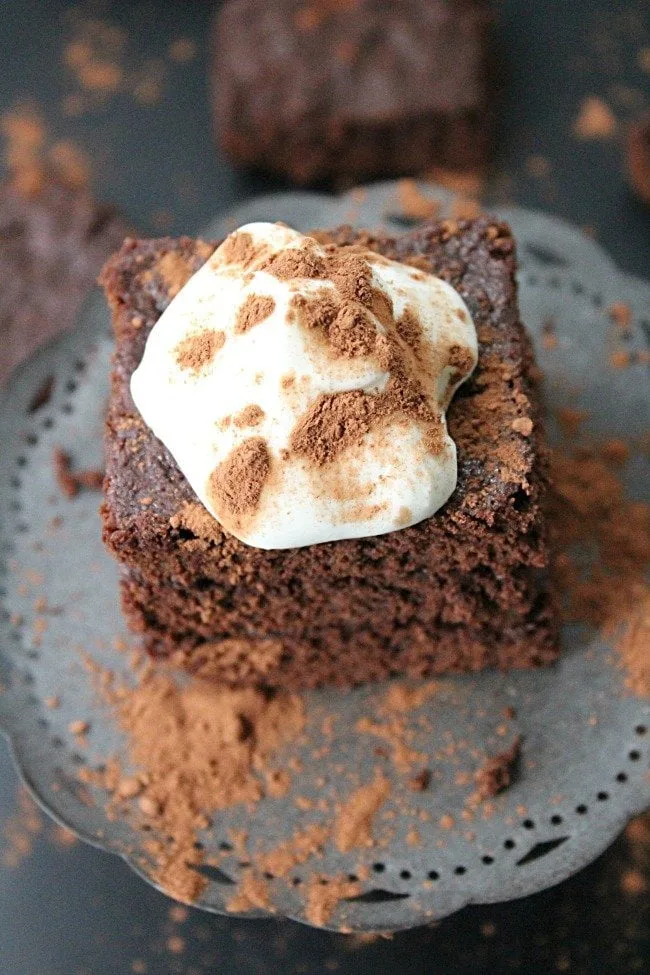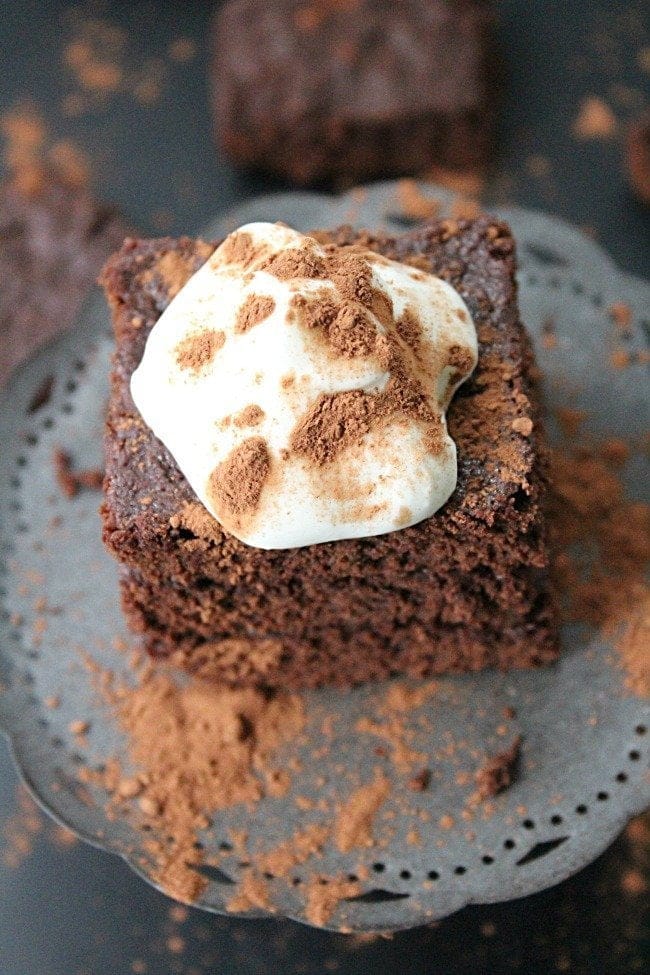 A few notes:
Use your electric mixer for these brownies. You want to make sure the melted butter is well mixed into your batter and stirring with a spoon/rubber spatula may not get it all incorporated. This could give you oily brownies.
Replacing the regular cocoa powder with dark cocoa powder will work just fine.
Be sure not to over bake your brownies! The baking time for these is only 18-20 minutes and if you over bake, your brownies will be too dense and a bit dry.
If desired, stir approx 1/2-3/4 cups of your favorite nuts into the batter (before baking) for a little extra crunch and flavor.
Topping ideas: powdered sugar, chocolate frosting, whipped cream, vanilla ice cream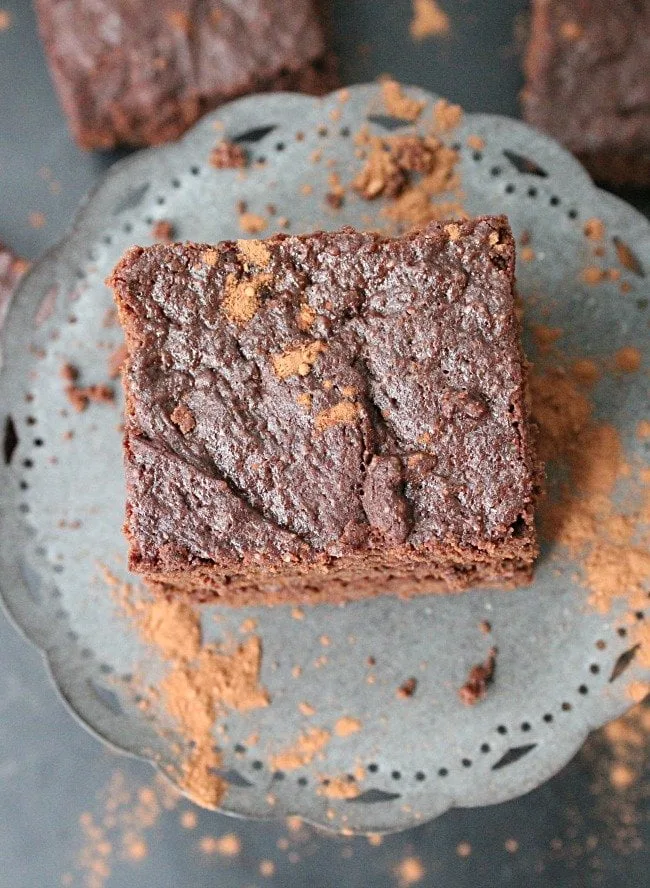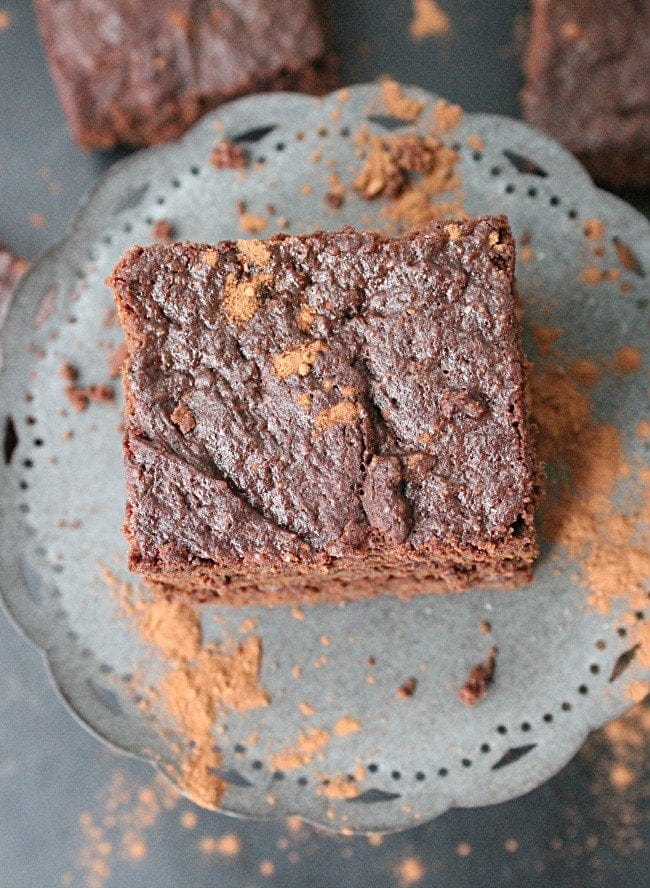 More Brownies to Check Out: