Dark Chocolate Brownies with Dark Chocolate Frosting are soooo fudgy and sooo decadent! Grab some dark chocolate and make these amazing brownies. You will not be disappointed.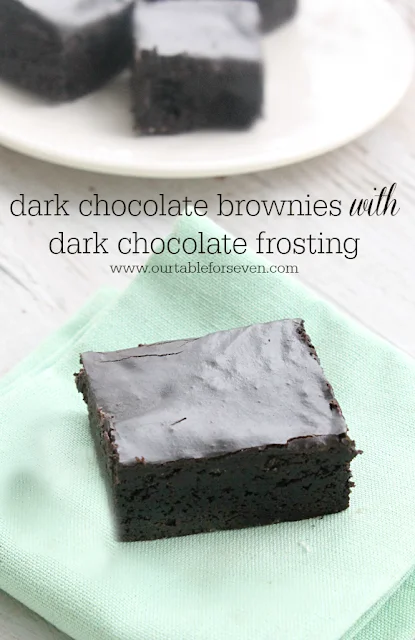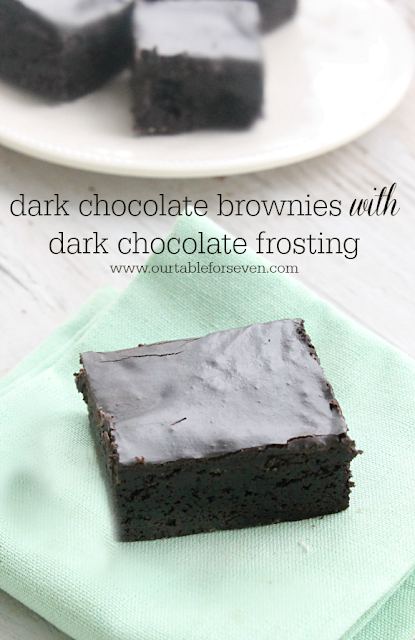 Told you guys, more chocolate.
I wish there was some witty story behind these brownies. But, there isn't.
Last week, my chocolate craving was at an all time high and brownies were needed. There is usually regular cocoa powder in my pantry, but, for some reason, dark chocolate was all I had.
Not too witty or exciting, right? So sorry about that. However, even though the story isn't too exciting, it wasn't a bad thing.
It made some amazing brownies!
Chocolate, super fudgy and will surely satisfy your chocolate craving.
Oh, and the frosting? It's like a dream in a bowl. Be careful not to just eat with a spoon before you get it on the brownies. #itsreallygood
A little twist to your average brownie-