A soft, easy quick bread with a fresh strawberry jam swirl!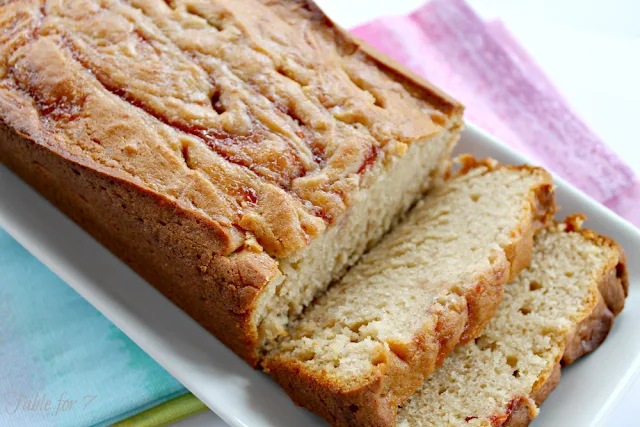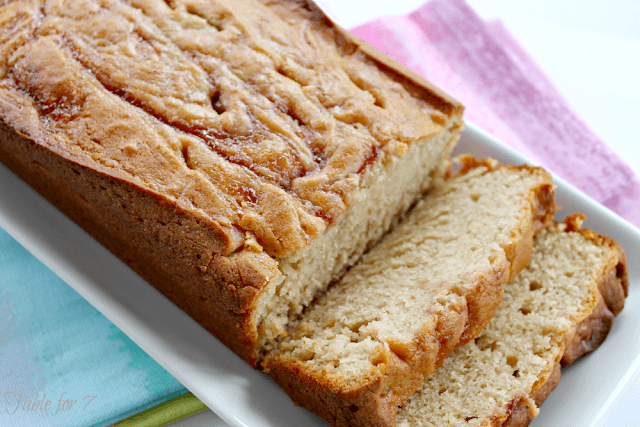 Ingredients Needed:
Flour + Salt + Baking Powder
Sugar
Butter
Vanilla
Lemon juice
Eggs
Milk
Strawberry jam
Lemon Juice? Yes. It doesn't add any lemon flavor to the bread. It does, however, help the jam from getting brown.
Butter: Be sure it's softened!
Strawberry Jam: If desired, you can go with another variety of jam ( mixed berry, blueberry, raspberry, etc) Go with your favorite brand or make it homemade.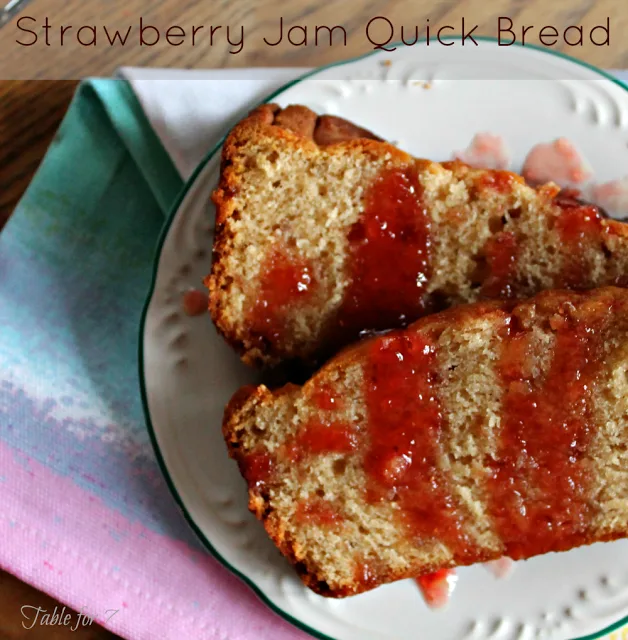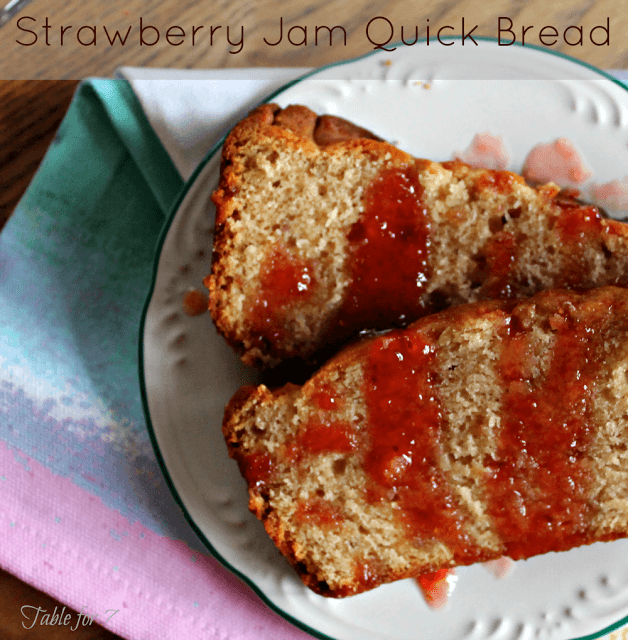 Recipe Notes:
Do not over mix your batter. Simple mix it until there are no dry spots left in the batter. Over mixing can give you a dense loaf of quick bread.
Store any leftover quick bread in a covered container. You don't need to refrigerate it unless the weather is hot/humid in your area.
Can I Freeze It? Yes. Store the cooled quick bread in a freezer safe covered container/storage bag. It will stay good for a couple of months.
Love Jam/Jelly? Try These Too: