Simple danishes that pack a punch! These require just a handful of ingredients and are made right in your air fryer.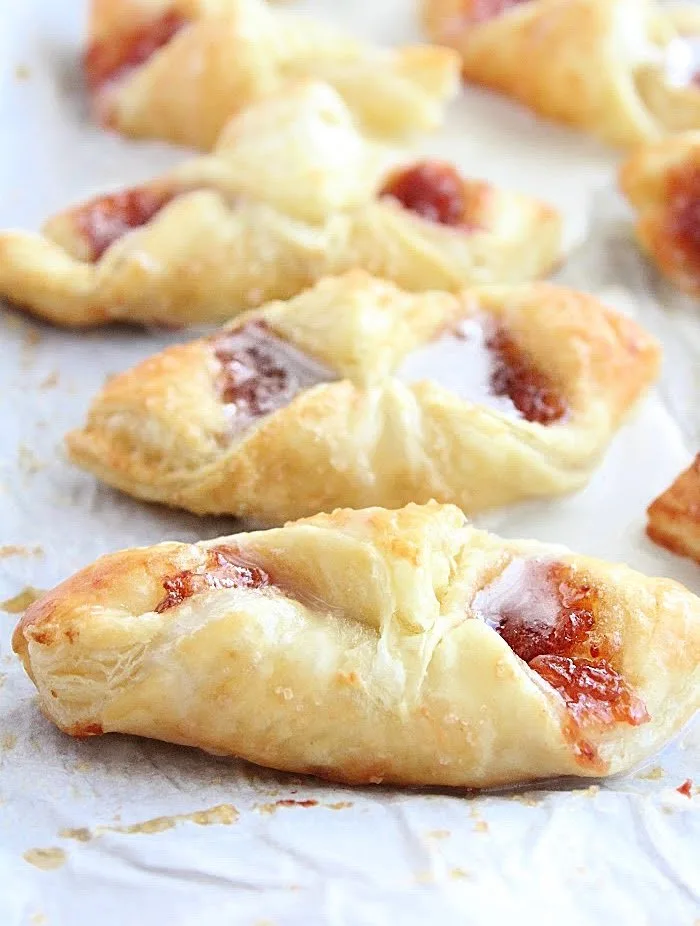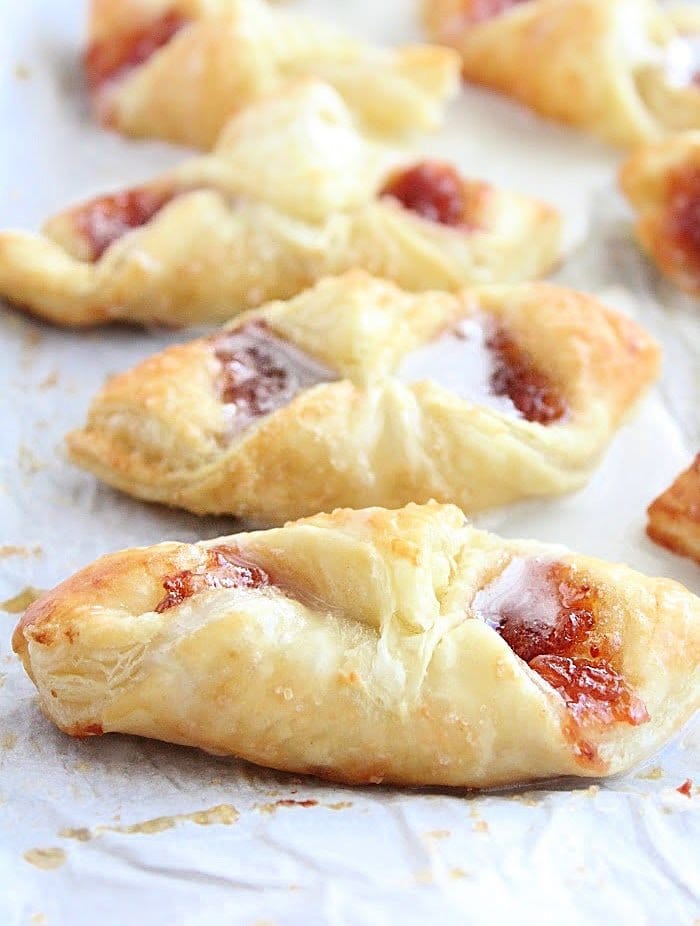 Ingredients List:
Puff pastry
Jelly or jam
Egg wash
Coarse sugar
Powdered sugar
Milk
Puff Pastry: I use the frozen sheets of dough that can be found in the dessert freezer section of the grocery store. Be sure to let it defrost before starting.
Egg Wash: Simply whisk an egg in a small bowl with about a tablespoon of water.
Coarse Sugar: This is can be found in the same section as your regular granulated sugar in the grocery store. It is also referred to a sparkling sugar or sanding sugar. I use a natural turbinado sugar for this, check out the recipe card for the product I like.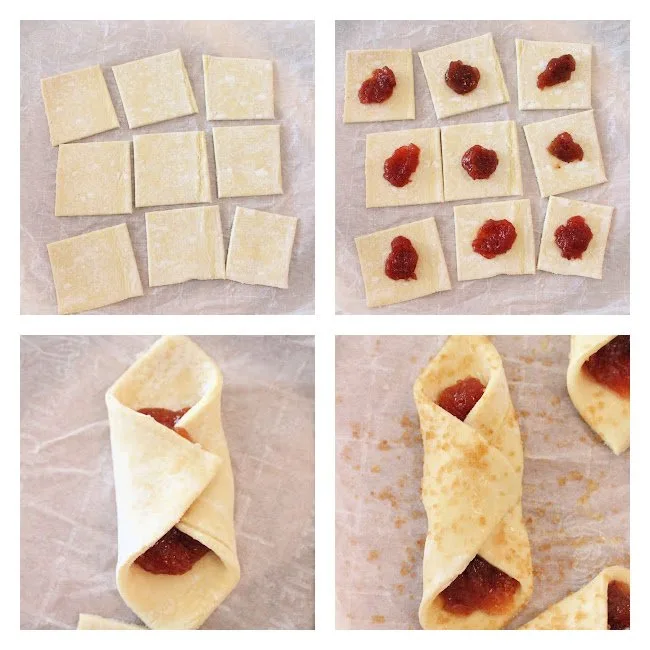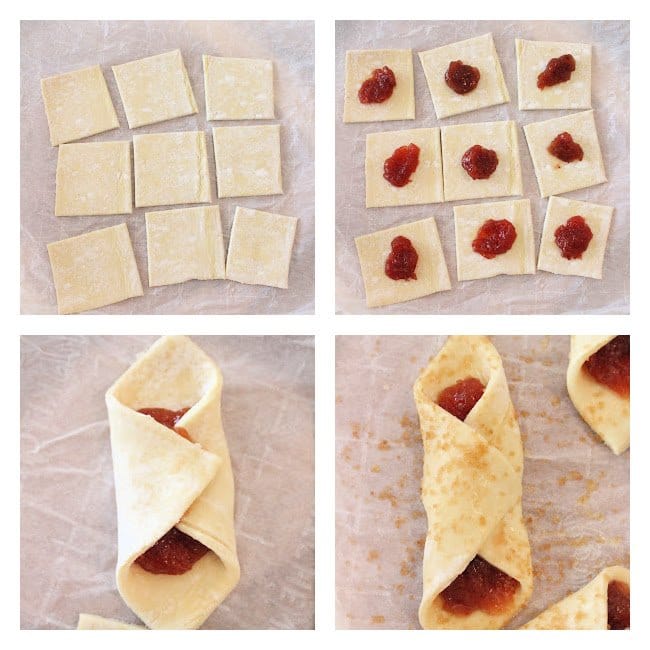 How to Make:
First, let you puff pastry thaw. Then, on a lightly floured surface, roll it out flat.
With a pizza cutter or sharp knife, cut the the sheet of pastry into 9 equal size squares.
Spoon a tablespoon of jelly into the middle of each square.
Then, bring together two opposite corners over the jelly. Seal it with a dab of egg wash. Continue with the remaining squares. Brush the tops of each sealed pastry with more egg wash. Then, top with coarse sugar.
Spray the basket of your air fryer with non stick cooking spray. Working in batches, cook at 325 degrees for 8-10 minutes or until brown.
Let the danishes cool for about 5 minutes before removing them from the air fryer. Once removed, whisk together the powdered sugar and milk for glaze. Then, drizzle the warm danishes with the glaze before serving.
Storage: Keep any leftovers in a covered container in the refrigerator.
Remember: Cooking time may vary, depending on your air fryer. For your first batch, cook just 1 or 2 danish to test.