Tasty sandwich bites with a cream cheese base and topped with a crunchy cucumber. A great snack or lunch option. They are also a great appetizer for your next party!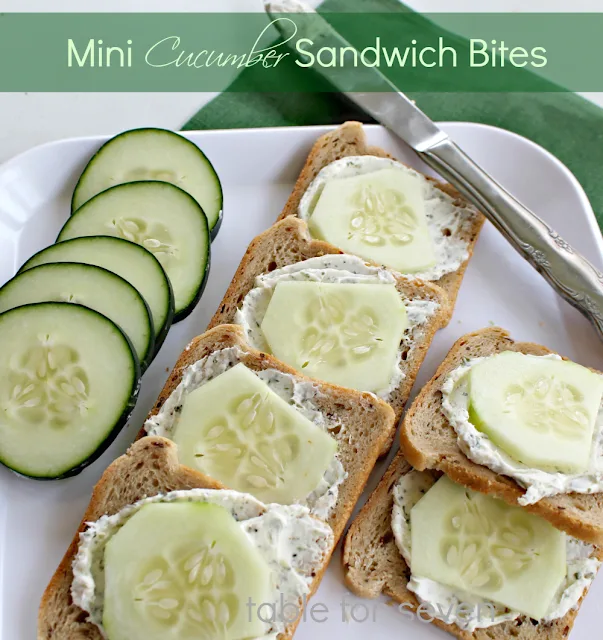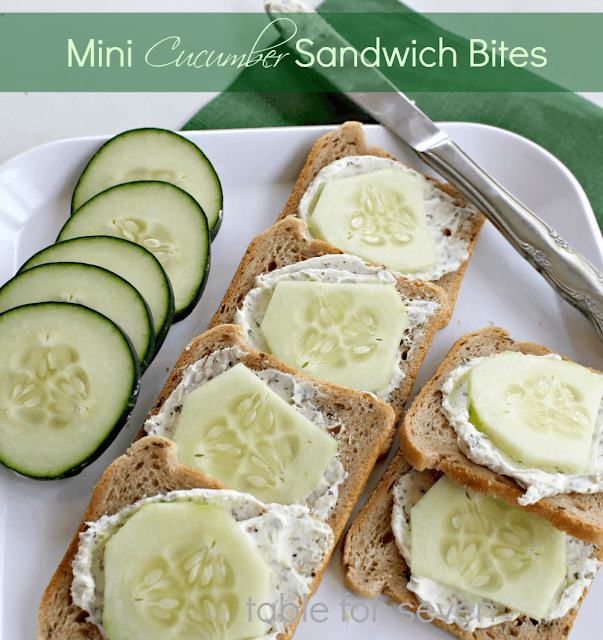 Yes, I know. I cut my cucumbers like a three year old. 🤷
I stink at cutting vegetables, and peeling them, plus, eating them.
These, I eat. It's still a veggie even though it's on bread and loaded up with some cheese. (Need to remind my mom of that!)
My sister gave me this recipe. She loves appetizers. A gathering at her house may possibly have more relish trays, chips, dips, and mini sandwiches than actual sit-down-to eat food. It's awesome!
These little bites don't have to be for a big gathering though. Make them for lunch or a snack. My kids love these. Some eat just the bread with cheese, others with the cucumber. Some..just cucumber. Dunked in ranch. Others..just the bread.
You get the idea..they are a complex group. 😉
Perfect for the spring and summer weather that is coming our way very soon.