For Instant Pot and Crock Pot – Skip the jar stuff! Make homemade jam right at home. This recipe requires no canning experience and can be made in your instant pot or crock pot!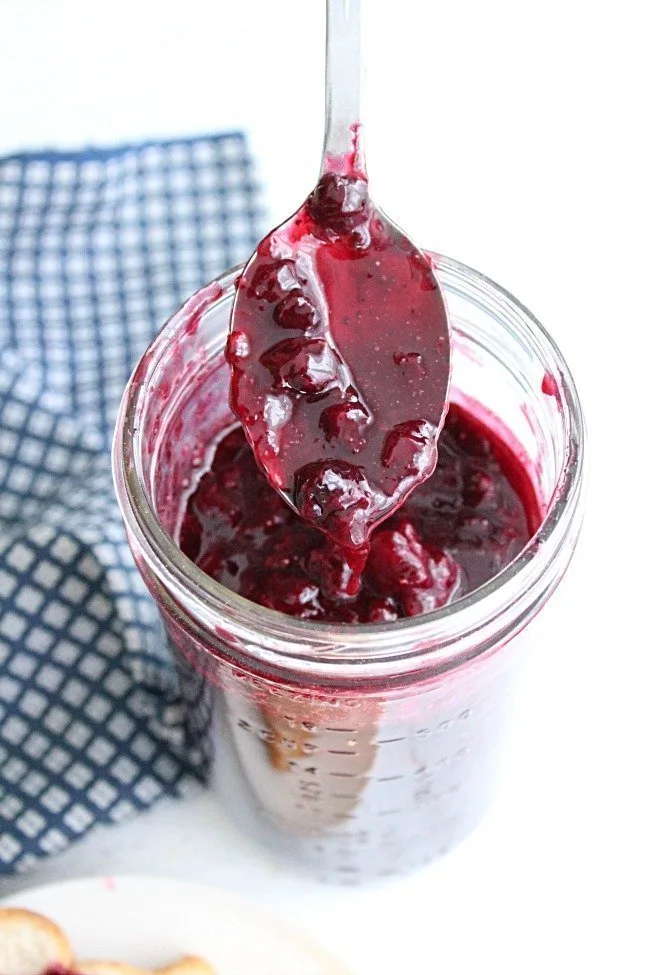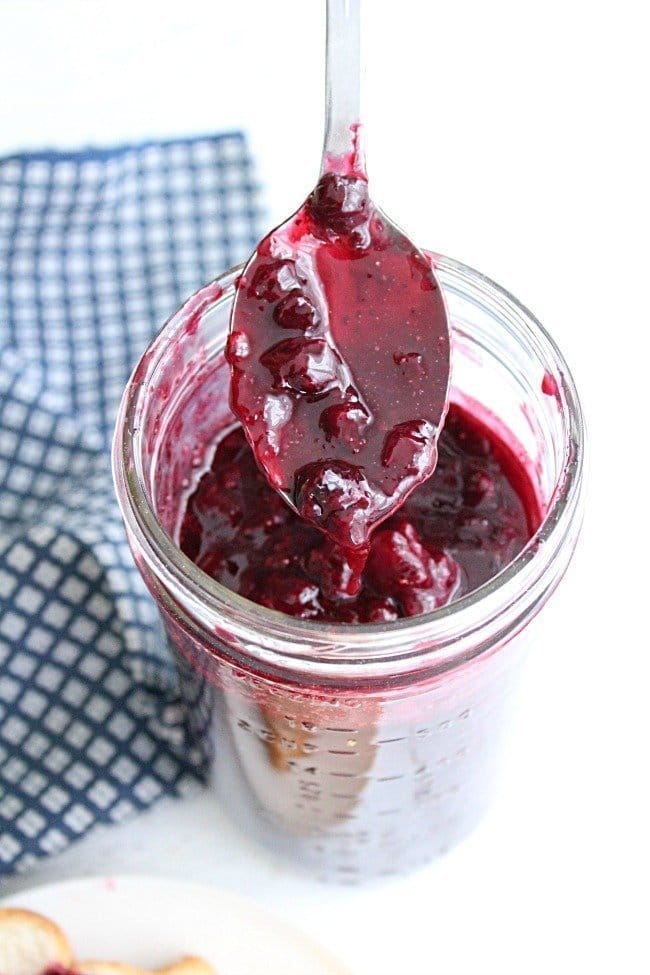 A few years ago, I started making my own jam. I have zero experience when it comes to canning and a simple crock pot version caught my eye and I was hooked.
Today, I have a new jam recipe to share! While the original is still amazing, this one is does have less sugar and can also be made in the instant pot (pressure cooker).
Ingredients Needed:
Mixed Berries ( I used strawberries & blueberries, but, go with your favorite combo)
Sugar
Lemon Juice
Cornstarch
How to Make Your Jam: First, stir your berries with the sugar. Let them sit for 30 minutes. This will give the mixture a chance to meld together and get those berries juicy. Once done, add in lemon juice.
In Your Instant Pot: Cook mixture on high pressure for 1 minute. Yes, just one. Do a natural release. Once done, mash or puree the mixture until desire texture is reached. You can do this with a potato masher or stick blender. Remove 2 TBSP of juice from pot and in a small bowl, mix it with cornstarch. Stir back into the pot and press the "saute" button. Let the mixture boil for 5 minutes to thicken.
In your Crock Pot: Cook on high for 4 hours or on low for 8 hours. Remove 2 TBSP of juice from pot and in a small bowl, mix it with cornstarch. Remove lid and cook an additional 30 minutes (on high) to thicken.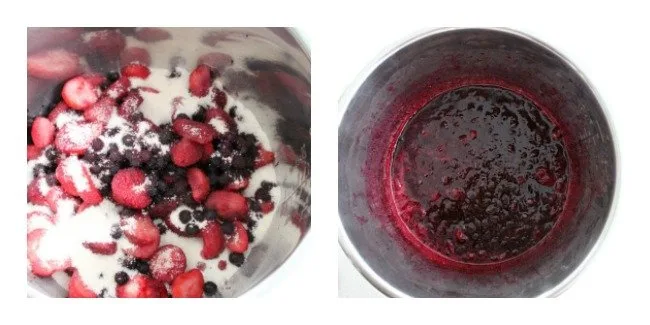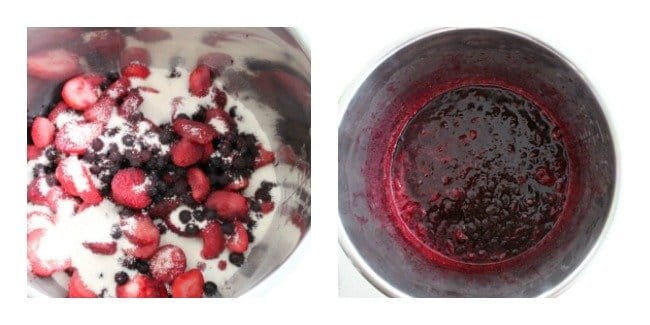 A few notes:
For both versions, the jam will thicken as it cools.
For storage: Keep in covered jars in the refrigerator. Use within 2-3 weeks.
When filling jars, leave about 1/2 inch head space at the top.
Yes, you can freeze this jam. Just be sure they are stored in freezer safe, covered jars/containers. It will be good for several months.
You can use frozen or fresh fruit. If using frozen, let it defrost first.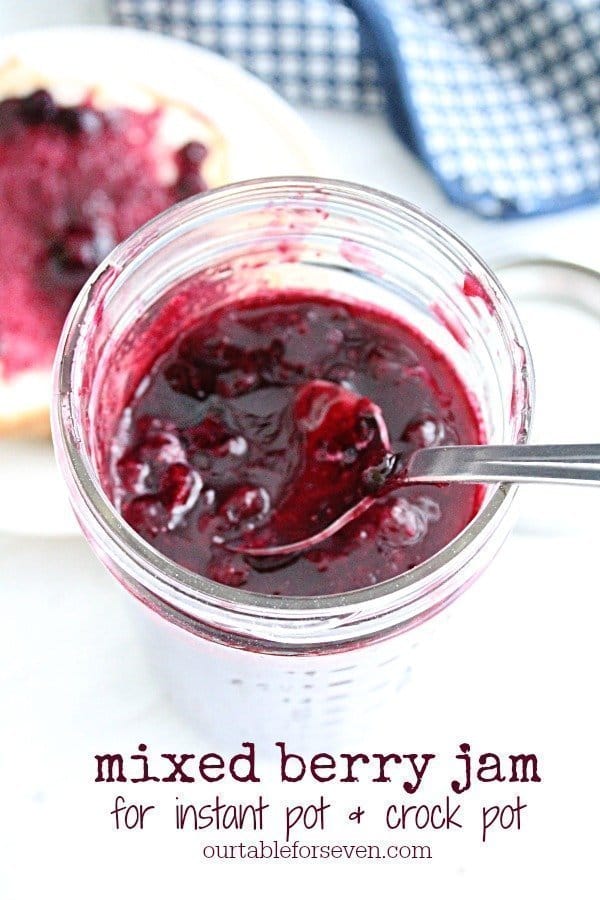 Make Use of Your Homemade Jam: