Soft, fluffy scones made with vanilla beans and topped with a sweet vanilla glaze.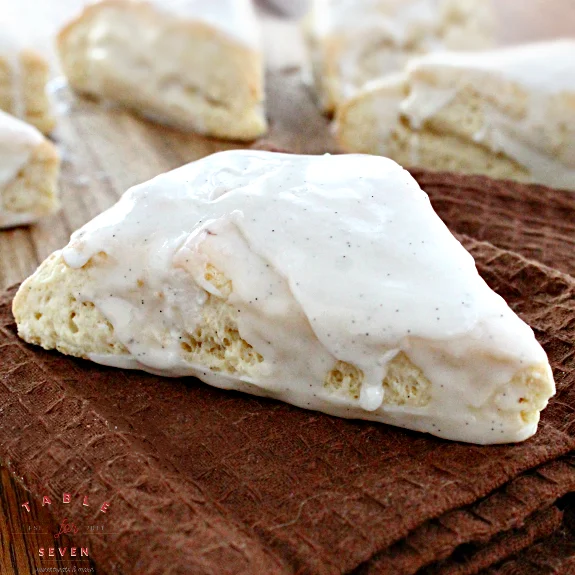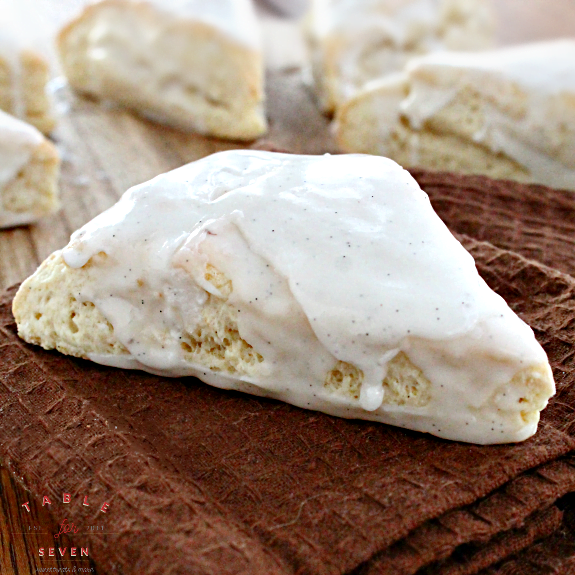 I hope your holiday was lovely. It was quiet here, but, productive. My husband painted our kitchen. Yay! Not very exciting to some, but, I was darn glad it got done. It looks amazing..he did a fabulous job on it.
For our first recipe of 2017, we have some vanilla scones. Like my newly painted kitchen, they aren't too very exciting for some, but, they are fabulous.
Yes, fabulous. I know, vanilla is so, well, vanilla. But, these are super soft and have an added punch of vanilla by using a real vanilla bean.
I know that using real vanilla beans can be costly. Believe me, I know. They are something that I don't purchase that often, but, do make a huge impact when it comes to flavor in some items.
So, go ahead and splurge and buy yourself a whole vanilla bean. It can be worth it.
These are fluffy, packed with an amazing vanilla flavor and loaded up with a sweet, vanilla glaze. Great for breakfast or a sweet treat.
Get yourself a cup a tea (or coffee) and have a scone.