Juicy and flavorful chicken burgers made with homemade teriyaki sauce!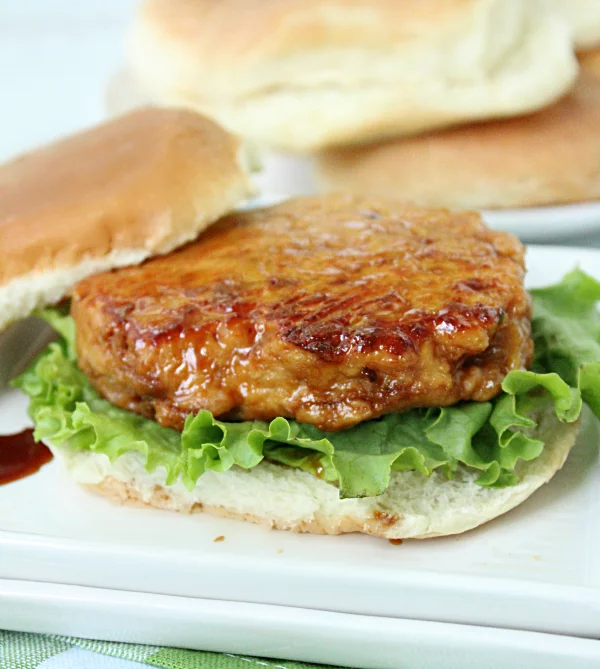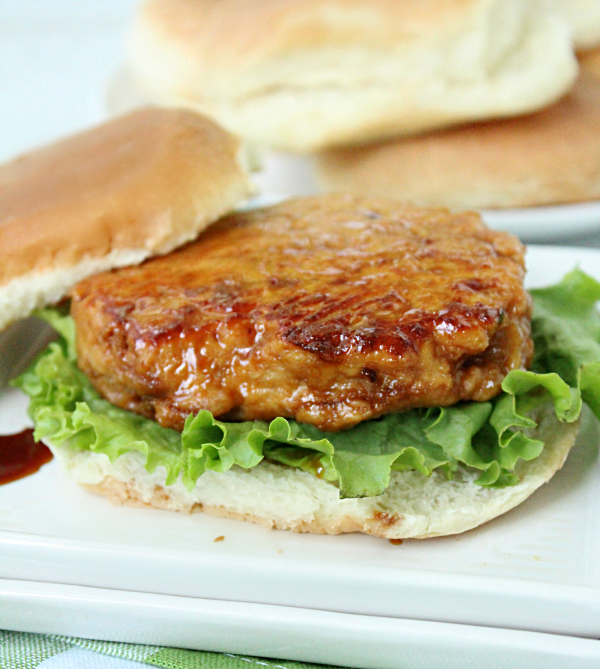 We do love our chicken around here.
Don't get me wrong, beef is good, but, we don't eat that much red meat. So, instead of ground beef, I cook alot with ground turkey and ground chicken, even ground pork.
It's a flavorful substitute and works out better in the fat content department.
These burgers are one of our favorite ways to get that chicken we love so much.
First, I use homemade teriyaki sauce for them. Yes, store bought will work too! But, honestly, I don't use teriyaki sauce for a huge amount of cooking. For me, making it in a smaller amount just works better.
Plus, homemade is just better, right? 😉
Originally, the burgers simply had teriyaki sauce mixed into the meat, then, cooked. Now, in addition to that, we are cooking the burger in teriyaki sauce too.
They are much more flavorful!
That being said, if you do have an eater in your family that doesn't want it cooked in the sauce too, you can just skip that step. They are still delicious burgers, either way.
You can also chose whether to make these as burgers or sliders. Same recipe, but, sliders are smaller or "mini" burgers. This recipe will make 4 regular size burgers or 8 sliders. Your preference, but, the cooking times a little different.
Delicious and flavorful! Chicken Teriyaki Burgers are a great change up to your regular burger routine